Following a manhunt across Europe, three delivery drivers who committed multiple burglaries were sentenced to prison.
In January 2020, Claudiu Nicolae Popa, 26, Constantin Dragomir, 33, and George Ioan, 41, stole jewelry, silverware, and even war medals.
Popa was located in Scotland, Ioan was apprehended upon his return to Romania, and Dragomir was discovered in a Finnish jail.
In separate proceedings at Bristol Crown Court, the trio received a combined sentence of 14 years and two months in prison.
When they broke into homes and stole from elderly victims in January 2020, the three men—who do not have fixed addresses—were employed as delivery men.
After their month-long crime spree, investigations found fingerprints, DNA, and shoe prints, but none of them matched any records in police databases.
In an effort to track down the men, Avon and Somerset Police collaborated with the National Crime Agency, Interpol, Europol, and the International Crime Coordination Center.
The delivery company that had hired them also offered assistance.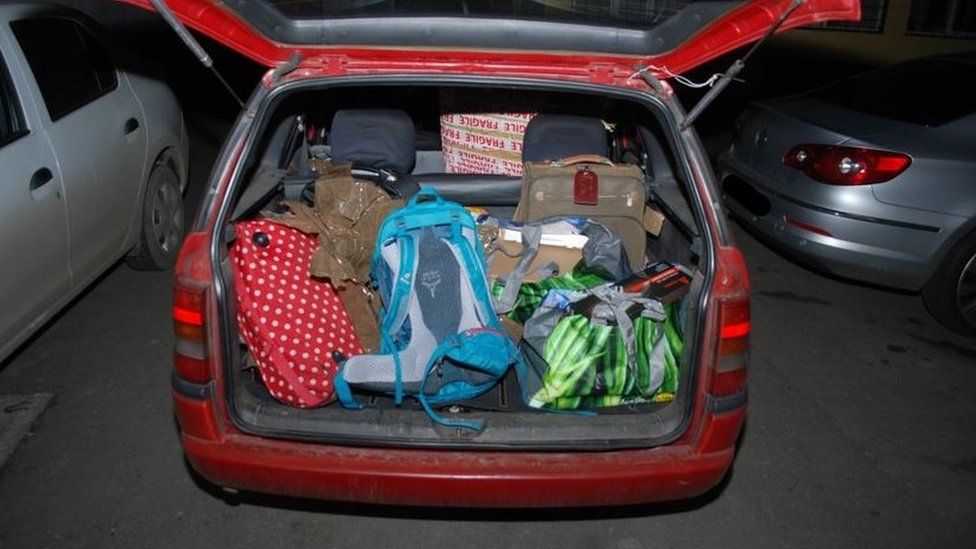 Senior investigating officer Det Insp Scott Chadwick stated: "This organized crime group had a significant impact on the local community.
They preyed on the weak, the majority of whom were elderly, while working as delivery drivers, taking from them priceless and sentimental items that they would later sell. ".
He continued by saying that despite difficulties like the Covid-19 lockdown, the police "never gave up" looking for the criminals.
Police from Romania, Scotland, and the Met Police also took part.
A month after the string of burglaries in the west, Popa was stopped for traffic violations in Romania, and a cache of stolen goods were discovered in his car.
While they were unable to detain him, officers were able to seize his car and determine that many of the stolen goods originated in the Bristol region.
A few weeks later, he was discovered in Scotland, where he was employed by a hotel.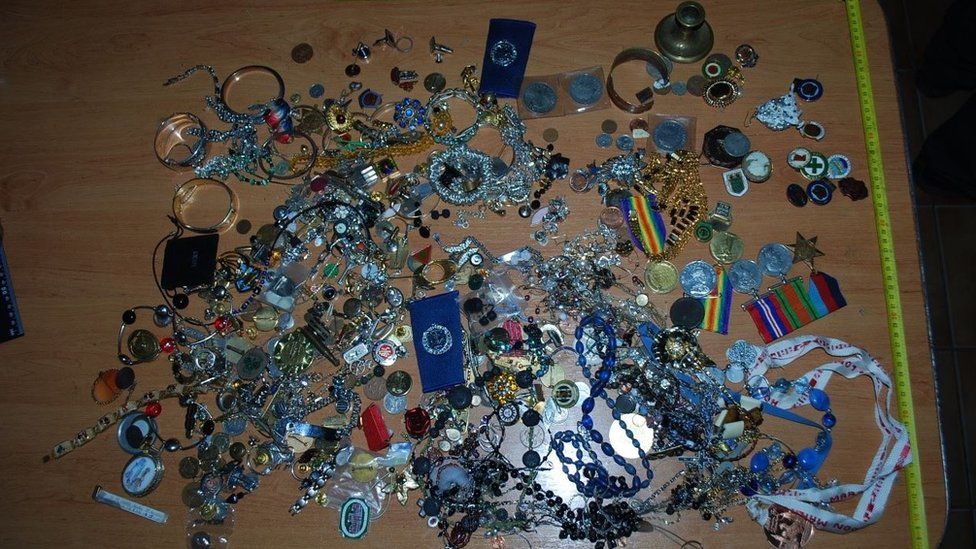 Popa was accused of conspiring to burgle homes on one count.
After entering a plea of guilty to his involvement in 11 burglaries, he was given a sentence of three years and 10 months in prison at Taunton Crown Court on May 15, 2020.
In an effort to track down Dragomir and Ioan, the International Criminal Court in The Hague coordinated a number of warrants in Romania.
Even though the warrants were not successful, more evidence was found.
The two men were the targets of a case that was built using phone records, fingerprints, and DNA evidence.
On February 27, Ioan, who had been detained earlier this year upon entering Romania, admitted guilt to one count of conspiring to burgle homes.
On April 13 of this year, he received a six-year sentence at Bristol Crown Court.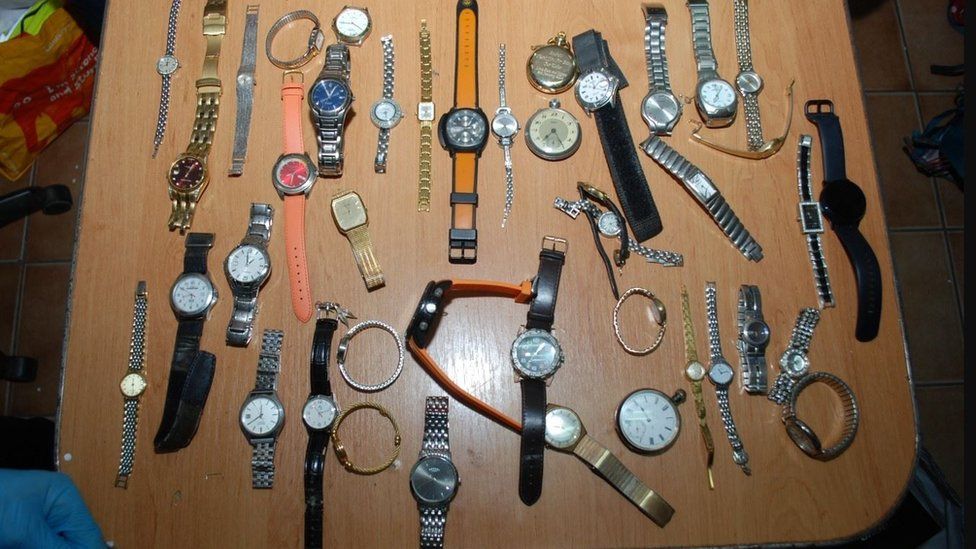 After some searching, Dragomir was located in a Finnish prison where he was incarcerated for burglary-related offenses.
He admitted guilt to one count of conspiring to burgle dwellings on June 6 of this year, and on July 3 at Bristol Crown Court, he was sentenced to five years and eight months in prison.
Det Insp. Chadwick said: "We have been able to return property to 12 victims, which is gratifying because many of the items they stole were sold abroad, making it very difficult to recover and return to its rightful owners.
"We never stopped looking for Dragomir, Ioan, and Popa, and the judge recognized this by awarding six of the officers involved in the investigation with Crown Court Commendations. ".
"I'd like to thank the victims for their patience," he continued. "They have waited more than three years to see the men who broke into their homes held accountable.
"I hope that this result gives them and the larger community reassurance about our commitment to looking into burglary offenses.
"I also want to express my gratitude to all the law enforcement organizations that helped us with this investigation.
"Criminals don't respect borders, so in this case, a concerted effort across all of Europe is required to prosecute the offenders.
. "