Peruvian authorities have announced that the Inca citadel of Machu Picchu will reopen on Wednesday.
The Unesco World Heritage site, which receives thousands of visitors each day, was shut down more than three weeks ago as a result of anti-government protestors obstructing important access routes.
The ancient structure and the transportation links leading to it would be kept in good condition, according to officials.
In Lima, the nation's capital, and other southern regions, protests are still ongoing.
Peru's economy depends heavily on tourism, and the ongoing political crisis is thought to have cost the country more than $6 million (£5 million).
Last week, there was a brief return of train service to Machu Picchu. After protesters threw boulders in the way, they were put on hold.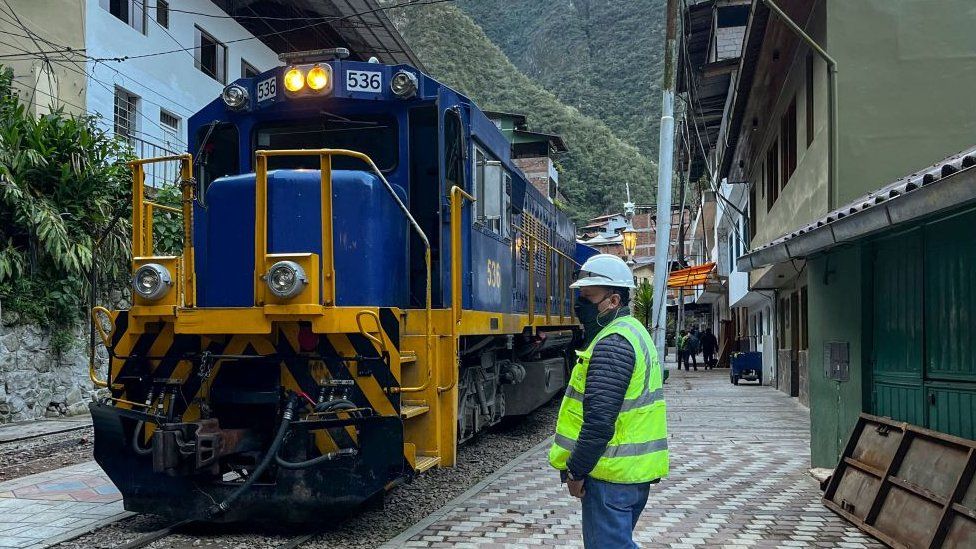 While the situation around the ancient sanctuary high in the Andes has somewhat improved, other areas are still experiencing serious disruption.
The political crisis started on December 7 when Pedro Castillo, the president at the time, attempted to dissolve Congress before a vote on whether to impeach him.
Dina Boluarte, Mr. Castillo's vice president, was sworn in as the nation's new leader after Congress disobeyed the president and moved forward with his impeachment.
Initially, Ms. Boluarte declared she would complete the remainder of Mr. Castillo's presidential term, or until July 2026. However, she pleaded with lawmakers to move up the election as violent protests spread across the nation.
The protests, which have now turned deadly, were postponed by Congress to April 2024, but this concession was ineffective.
According to the office of Peru's Ombudsman, there have been 60 fatalities in clashes between security personnel and protesters since the crisis began.
The deeply divided legislative body has so far rejected President Boluarte's attempts to persuade it to accede to protesters' demands for even earlier elections.
As a result, more people are calling for Ms. Boluarte's immediate resignation and new elections for the president and Congress this year. Some people also favor constitutional reform.
The local government has forbade gatherings in several of the city's major squares as some of the protests have moved to the political epicenter of Lima.
On Tuesday, President Boluarte extended the country's emergency declaration by an additional 30 days to include the nation's capital, the Callao province, and its main thoroughfares.