The majority of designers used London Fashion Week as an opportunity to debut fresh collections.
However, it meant much more to Ukrainian designer Ivan Frolov.
Ivan made the decision to wear a Ukrainian flag T-shirt to his performance because he wanted to "keep the conversation about war going.".
"It's still going on and we need the attention we got at the beginning," he says.
Following his show, the 29-year-old spoke with BBC Newsbeat and said this past week has been good in a challenging year.
Ivan recalls the morning war broke out. He provided his workers with a leave of absence.
But to his surprise, within two weeks they all text the designer saying they wanted to continue as normal.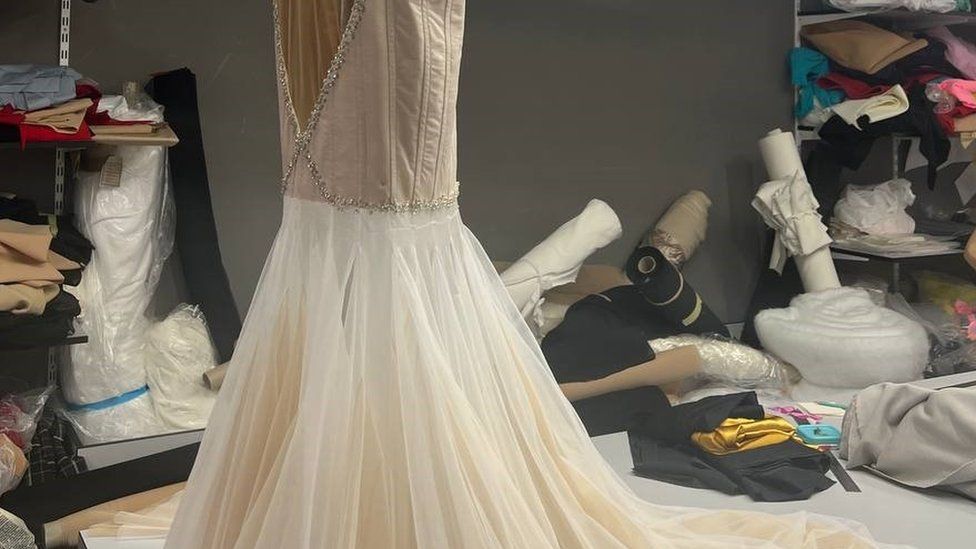 In the early days of war, fashion was far from their minds - they donated sewing machines to make bulletproof vests and turned their skills elsewhere.
"We were sewing rocket carriers and making uniforms for guys who needed special sizes, like very tall guys for example," he says.
"Our sewing machines are suited for making corsets and evening gowns, but we did the best we could. ".
As you might imagine, Ivan says working from a war zone is anything but predictable.
He explains they still have daily air-raid sirens, adding "you never know what will happen next".
"When Russia started bombing power stations, we had a lot of problems with electricity and blackouts. ".
But Ivan and his team haven't only been helping the war effort, they also returned to designing clothes.
There was one occasion, when 'normal' business had resumed and Ivan was finishing an order of outfits for Sam Smith's music video.
"We had a very short deadline because we needed to send the outfits to Poland by train and suddenly there was a blackout. " .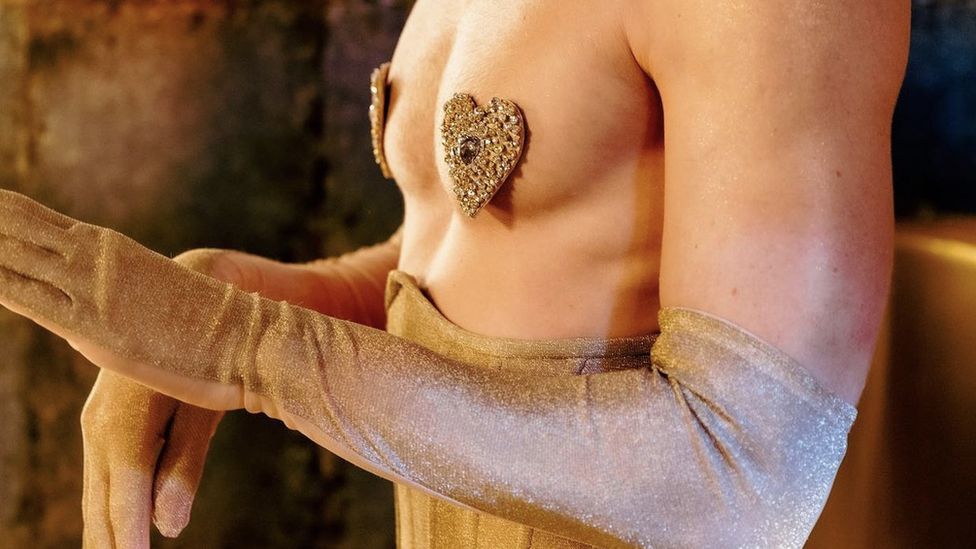 Instead of cancelling the order, Ivan's team found a way to do it by hand.
"Our embroidery masters taped their phones to lamps and used the torch light to embroider with a thread and needle," he says.
"After that I understood there's no task that's impossible for Ukrainian people. ".
The war makes sending out clothes more difficult though - and it now takes garments over 17 hours to leave the country.
"Unlike before where we would fly clothes straight from Kyiv, each order now has to be taken by a team member by train to Poland, before flying elsewhere," Ivan says.
Sam Smith isn't the only artist Ivan has designed for in the last year.  If you're a fan of Doja Cat, Rita Ora or Dua Lipa you might have spotted his work.
Oh, and then there's Beyoncé.
In January, Ivan got the call up to design one of the outfits for the star's Dubai concert.
"It's always good when something like that happens, because nowadays we only have sad news.
"When something supportive happens it helps us believe continue everything will be better. ".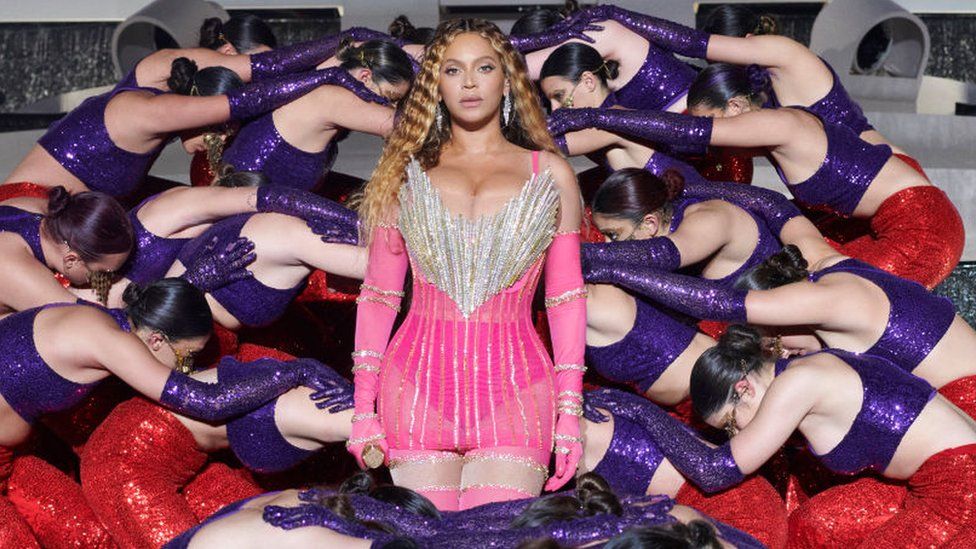 Beyoncé's decision to wear a Ukrainian brand at such an "important performance" meant a lot to Ivan.
But, he reflects, it didn't mean as much as it would have done pre-war.
"It was always my dream to dress Beyoncé, but now those dreams have changed.
"Right now, I have only one dream and it's a victory of Ukraine. ".
Looking towards the future though Ivan still feels hopeful that one day his fashion show will return to Kyiv instead of London.
"I want it to be in beautiful Ukraine.  independent and free as it was before. ".
And as for a front row of A-listers, including Beyoncé?
"Oh for sure," he laughs, "she will always get the invite. ".
Follow Newsbeat on . Twitter.  and . YouTube.
Listen to Newsbeat . live.  at 12:45 and 17:45 weekdays - or listen back . here.