Pasoori, a Pakistani pop song that became a huge hit in both countries last year, has been remade by Bollywood to sharp criticism from Indians.
The eccentric song was first performed by Ali Sethi and Shae Gill and was featured in Coke Studios Pakistan, the longest-running music program in the nation.
The song's Indian version was released on Monday to mixed reviews.
While many listeners felt the rendition was unnecessary, others praised the new version's style.
Kartik Aaryan and Kiara Advani are the stars of the remake, Pasoori Nu, which is included in the upcoming Bollywood film Satyaprem Ki Katha.
Since going live on YouTube on Monday, the song's official music video has received over nine million views.
Given that the new version is sung by Arjit Singh, one of India's biggest playback singers in recent years, and is written by Sethi himself along with Indian writer Gurpreet Saini, there was a lot of anticipation surrounding its release.
The song still has the original chorus and its catchy pop hook, but it has a more sultry vibe overall. As the actors embrace and dance against a backdrop of snow-capped mountains, Singh sings Agg lavaan teriya majbooriya nu (put fire to your compulsions) in a perfect imitation of Sethi's voice.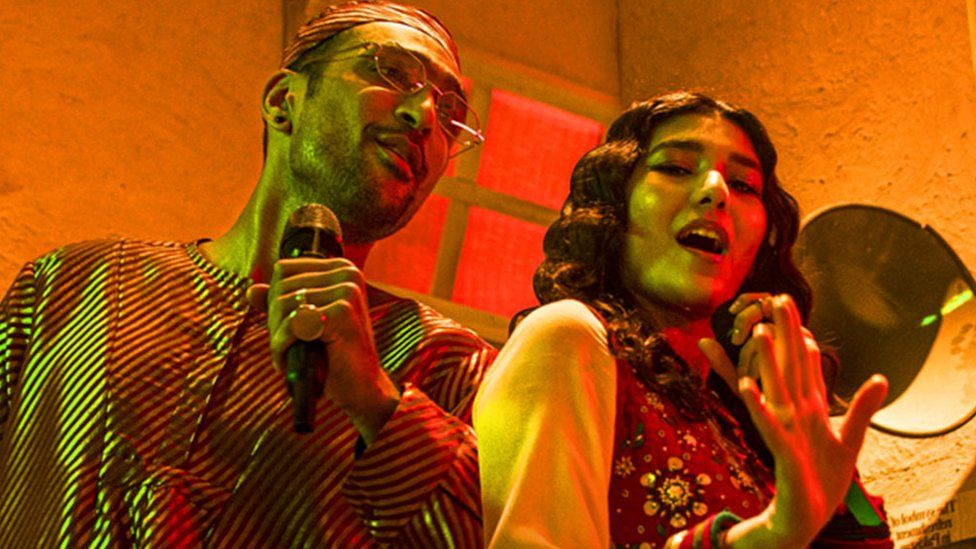 But on Monday, a lot of Indians condemned the music video and claimed that its creators had "totally ruined" the original song for them.
One user commented, "Nice try, don't try again.".
Without a doubt, Arjijit Singh is a fantastic singer. But you have to stop messing around with good songs," a second said.
Others expressed their boredom with Bollywood's propensity to recycle old movies and songs as brand-new material. An individual questioned, "Can't you people let original things stay original?".   .
Others, on the other hand, defended the song and claimed that the detractors were being overly critical.
One fan commented, "Loved this version of Pasoori," and another, "Arijit sir's version of Pasoori, the best gift for every music fan. ".
The Punjabi word pasoori, which roughly translates to "a complicated mess," was published in the 14th season of Coke Studio Pakistan last year. The show, which is produced by the soda company and features studio recordings of performances by some of the nation's most well-known artists, is incredibly well-liked in India.
The song was a huge success in India, where it received millions of views, topped the charts for several weeks, and sparked a wave of remakes.
the YouTube channel for BBC News India. Go here by clicking. to subscribe and watch our explainers, features, and documentaries.