In Nottinghamshire, a statue honoring a Polish general who perished in World War Two has been unveiled.
General Wladyslaw Sikorski was buried in Newark Cemetery after passing away in an airplane crash close to Gibraltar in 1943.
He was a close friend of Winston Churchill, and in 1993, his body was brought back to his native nation.
On Tuesday, the 80th anniversary of his passing, a statue honoring the renowned war hero was unveiled at Newark Cemetery.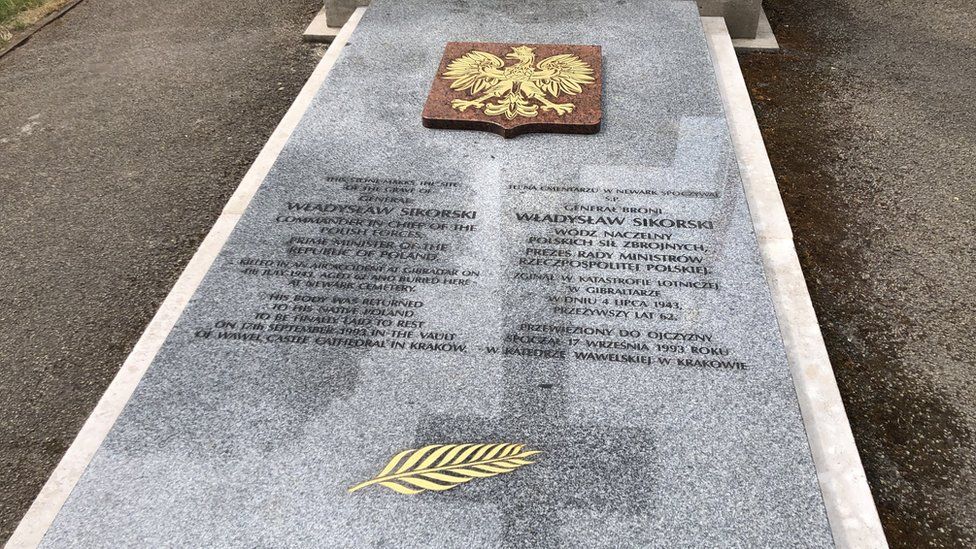 Gen. Sikorski served as both the head of the Polish armed forces and as prime minister of the Polish government-in-exile.
The exiled government's headquarters relocated to London after France was conquered by the Nazis in 1940, where they collaborated closely with the UK on operations like the Battle of Britain.
Gen. Sikorski was laid to rest in Newark, close to the location of Polish air squadrons, where he had also unveiled the Polish Memorial Cross in honor of Polish airmen who had died there two years earlier.
The sculpture's creator, Andrew Lilley, claimed to have taken a different approach than customary memorials.
He said, "I wanted to show his humanity.
"There are countless, countless very formal statues depicting him as a general and as the head of his nation. However, I wanted there to be movement, fluidity, and a sense of a real person inside that uniform. ".
It is critical to acknowledge the contribution made in the name of freedom, according to Neil Ross, who represents the Devon ward on the Newark and Sherwood District Council.
He said, "I think it's our duty to keep that memory of what we owe to the Polish people alive in every way we can.