According to coworkers, prominent investigative journalist Yelena Milashina was severely beaten and had her fingers broken by unidentified men as she traveled to a court in the Chechen Republic of Russia.
Ramzan Kadyrov, the notorious leader of Chechnya, has previously threatened Ms. Milashina with death.
Alexander Nemov, a lawyer with whom she was traveling, was also attacked.
They had just arrived at the airport before the mother of three exiled Kadyrov critics was sentenced to prison.
Their car was stopped as they made their way to the capital, Grozny, to see Zarema Musayeva, who was arrested by Chechen security forces in January 2022 in her apartment in western Russia on accusations that were deemed to be politically motivated, receive a five-and-half-year prison sentence.
Yelena Milashina, a reporter for Novaya Gazeta, told a Chechen human rights official in a Grozny hospital that "it was a classic kidnapping.". "They tied my hands, forced me to my knees, and put a pistol to my head after first pining us down and hurling our driver out of his car. ".
Her employer claimed she had broken fingers and an internal brain injury. She also had her head shaved, and green dye was smeared across her face.
Additionally hurt was Alexander Nemov. His leg had a gash in it, which the rights group Crew against Torture said was likely the result of a knife wound.
In February 2022, after Kadyrov referred to Ms. Milashina as a terrorist and said that "we have always eliminated terrorists and their accomplices," Ms. Milashina temporarily left Russia. She was attacked in 2020 along with Marina Dubrovina, another attorney.
Her in-depth reporting on Chechen human rights violations continued the courageous work of two other women who were killed for their own courageous reporting. In 2006, Natalia Estemirova, a campaigner and Anna Politkovskaya's coworker at Novaya Gazeta, was kidnapped and shot in Grozny.
Only last week, Ms. Milashina admitted to knowing full well that Kadyrov and his group could "easily fulfill" the death threats he had made to the BBC's Ukrainecast.
"I'm kind of getting used to it because Kadyrov sends threats to my address or the addresses of journalists from Novaya Gazeta several times almost every year. He acts as though the Chechnya region belongs to him.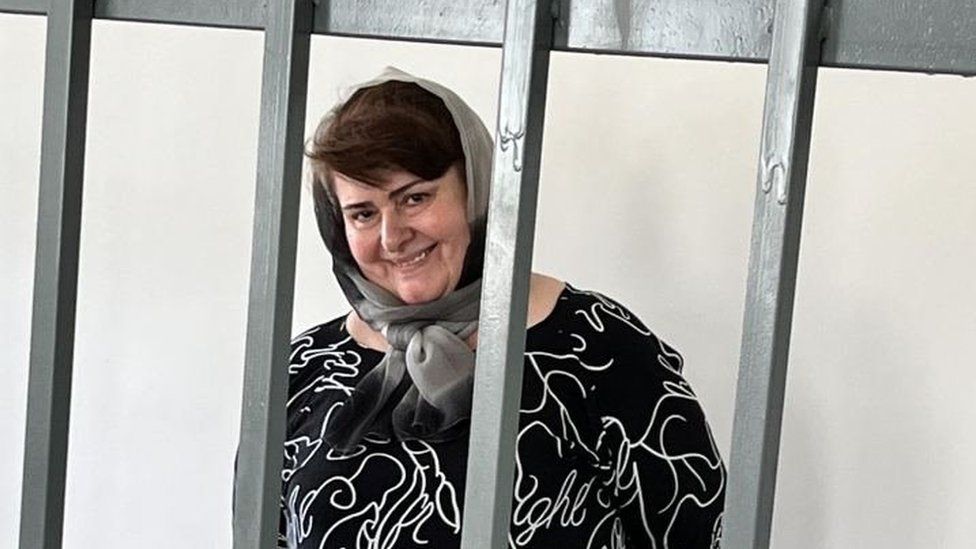 One of Vladimir Putin's most ardent supporters and an advocate for his all-out invasion of Ukraine is Ramzan Kadyrov. He has been charged with many crimes including ordering extrajudicial executions, kidnappings, and torture.
He sent "Kadyrovtsy," or Chechen troops, into Ukraine last year; they are notorious for their brutality. The assassination of Russian opposition figure Boris Nemtsov has also been connected to him.
Three years after his father's assassination as president in 2004, Mr. Putin gave him the reins of the republic in southern Russia in 2007.
In response to the 53-year-old Zarema Musayeva's arrest by Chechen security guards last year, 1,800 kilometers (1,120 miles) north of Grozny, Kadyrov remarked that the entire family ought to be "in prison or underground.".
All three of Musayeva's sons left Chechnya after they publicly denounced the Chechen leader's violations of human rights online. Her husband, a former judge, was briefly taken into custody but escaped as well.