There were major LGBT events in other countries during Pride Month, but none were held in China.
The biggest Pride celebration in the nation has been postponed since 2021.
When the change was made, the event's organizer, a group called ShanghaiPride, did not provide a justification, only that it was "cancelling all upcoming activities and taking a break from scheduling any future events.". ".
Instead of holding parades, ShanghaiPride organized dance parties, community runs, and movie screenings throughout the city because those who participate in political protests in China frequently face punishment.
There are currently very few low-key events available for the LGBT community, such as "voguing balls," where dancers perform moves modeled after model poses.
And ShanghaiPride is not the only important LGBT organization that has stopped operating.
Fears of a crackdown on activism in the second-largest economy in the world have been raised by the recent closure of several others.
On the well-known Chinese messaging app WeChat, dozens of accounts discussing LGBT issues were reportedly deleted in 2021.
A group that brought legal actions on behalf of LGBT people shut down the same year. There were rumors that the group's founder was being held by the law and that his release was contingent upon the group's dissolution.
In addition, the Beijing LGBT Center was the most recent organization to cease operations "due to forces beyond our control" last month.
The last significant LGBT organization in China has decided to take a break, according to Raymond Phang, co-founder of ShanghaiPride, who also announced the closure of the Beijing LGBT Center to the BBC.
After his group postponed an annual event in Shanghai, Mr. Phang left China.
"There was a lot of pressure on ShanghaiPride leaders and advocates, and it got harder and harder to put events together," he said.
"Organizers decided that after 12 years of operations, we could take a break, recharge, and wait for things to get better.".
According to the BBC, pressure from the government has had a negative impact on those fighting for social change. The leader of another LGBT organization that has also left China made this statement.
Police have questioned the friends and family members of the organizers while detaining the organizers themselves. Under the condition of anonymity, the activist said that this puts a lot of pressure on mental health.
"The atmosphere for LGBT organizations was excellent prior to the pandemic. We could speak up, and we were successful in some court battles," the activist continued.
"I believe we were too noisy. ".
According to Daxue Consulting, a market research company with a focus on China, there were 75 million LGBT people in China in 2019, or about 5% of the country's population.
LGBT organizations have advocated for a number of causes, including the legalization of same-sex unions, which the nation has not yet done.
The Chinese Society of Psychiatry stopped classifying homosexuality as a mental disorder in 2001 after it was decriminalized in China in 1997.
The legalization of same-sex marriage was one of the top requests from the populace, according to the National People's Congress, China's highest legislative body, in 2019.
However, with the recent crackdown on civil rights movements and online dissent, there is less room for LGBT advocacy.
Apparently, young Chinese men have become too "feminine," according to a 2021 notice from China's education ministry.
The ministry urged schools to revamp their physical education curriculum completely and step up teacher hiring.
It suggested enlisting former athletes and people with athletic backgrounds, as well as "vigorously developing" specific sports like football in order to "cultivate students' masculinity.".
Later that year, China's broadcasting authority announced that "effeminate" aesthetics in entertainment programming would be prohibited and that "vulgar influencers" ought to be avoided.
In addition, the National Radio and Television Administration vowed to support what it deemed to be more masculine portrayals of men and criticized male celebrities who overdid it on the makeup.
These changes occur even as some LGBT people have gained notoriety.
One of them is former cop Ma Baoli, who gained notoriety after quitting the force after nearly two decades to found the gay dating app Blued.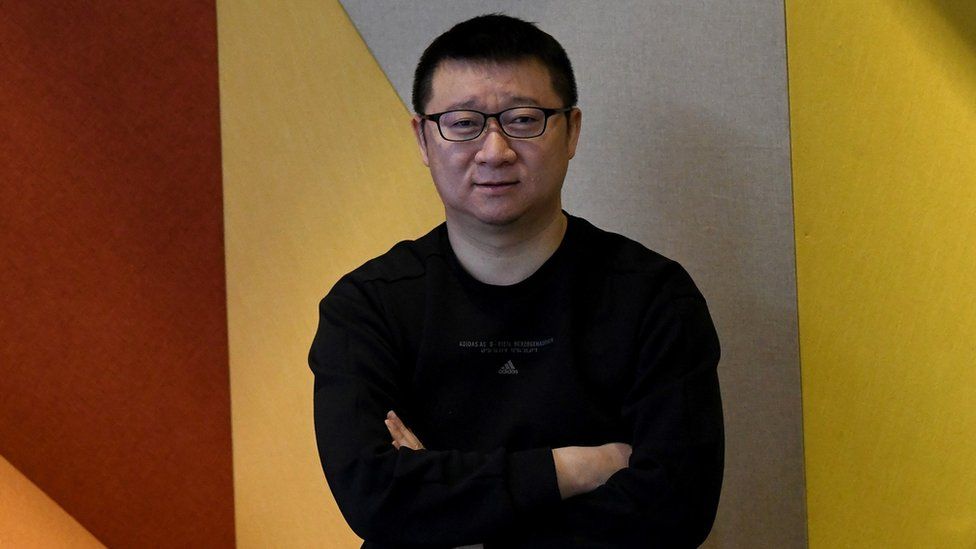 In 2020, BlueCity, a subsidiary of Mr. Ma's technology company, will make its Nasdaq stock exchange debut. It established itself as the first publicly traded LGBT social network in the world.
BlueCity was delisted and privatized last August, though.
Without appointing a successor, Mr. Ma resigned as the company's chairman and CEO.
He made a suggestion about the challenges of operating an LGBT business in China in a post on the popular messaging app WeChat.
We have made the impossibly possible possible and transformed ideals into reality, Mr. Ma wrote. "Now that my mission has been completed, I feel satisfied and unremorseful. ".
The app's website claims that there are more than 40 million users of it worldwide. An inquiry for comment from the BBC was not immediately answered by BlueCity or Mr. Ma.
According to associate professor Timothy Hildebrandt at the London School of Economics and Political Science, "these issues are made worse in nations where there is more societal and familial discrimination.".
Now residing outside of China, Mr. Phang still works to support the LGBT community there.
For the past ten years, he has organized ShanghaiPride, and now that there are fewer events, he says, "I have more opportunities to support other community organizations and participate in their events.".
"Grassroots, people, and corporations can still advocate within their own spaces and can be creative in reaching out to the community and allies," Mr. Phang continues.
Although there is currently very little room for advocacy, we shouldn't give up.
. "