According to reports, the Wagner mercenary group from Russia has enlisted tens of thousands of prisoners to fight in Ukraine. Finding volunteers is becoming much more difficult, even in prisons, due to the rising number of casualties and extrajudicial killings.
Many prisoners now fear that they could be simply coerced into fighting, and migrant workers from Central Asian nations worry that they could be especially vulnerable.
Anuar arrived in Russia in 2018 in search of employment. Later, he was sentenced to prison for trafficking drugs and was placed in the Vladimir region's Penal Colony No. 6 to serve his time. For reasons of safety, the BBC is not revealing his real name or country of citizenship. .
He informed his father that a Central Asian group had been sent to fight in Ukraine without their permission at the end of January. "That prison has a large Uzbek, Tajik, and Kyrgyz population. Now that they're preparing to send another group, my son is concerned that they'll make him go along with them, according to Anuar's father, who spoke to the BBC. .
According to court records and letters that Anuar has provided to the BBC, he is indeed completing his sentence there. Additionally, Olga Romanova, the director of the civil rights organization Russia Behind Bars, vouches for his account of the group that was coerced into traveling to Ukraine in January. Her assistance was requested by the parents of those prisoners. .
They weren't given the option. They were given the contract to sign before being dispatched to the front lines like a bag of potatoes, according to Ms. Romanova. .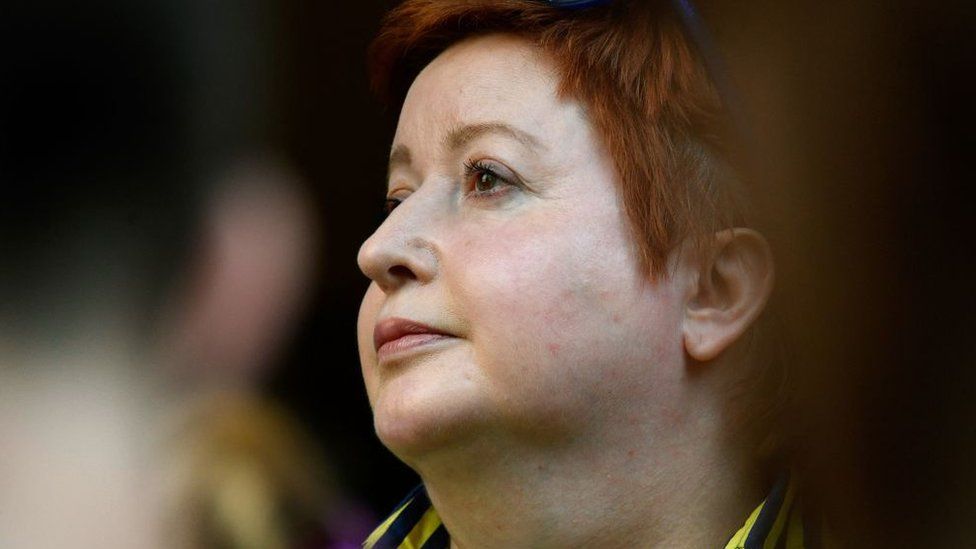 She claims that initially, the parents were prepared to enter a legal battle to prevent their kids from ending up in Ukraine. However, they later declined out of concern for the punishment their kids might receive if they remained in jail.
Prisoner abuse and frequent beatings are well-known features of Penal Colony Number Six. "A torture prison," was how Olga Romanova described it. The well-known Russian opposition leader Alexei Navalny is detained there. .
The colony's leadership has not responded to the BBC's request for comment regarding the claims that they coerced prisoners into signing military contracts. .
The Wagner group appears to have had great success recruiting in prisons, but things are changing as a result of the Wagner group's significant battlefield losses.
Farukh, an Uzbek national imprisoned in Russia's Rostov region, spoke with BBC Uzbek (not his real name). Many of his prison mates joined Wagner. Farukh claimed that at first it was voluntary, but now he is concerned that prisoners might be coerced into fighting. .
"At first, I was also debating going since everyone believed that Russia was more powerful and would ultimately triumph, possibly in a month, three months, or year. Now that we are aware of the sheer number of deaths occurring there, it is not good that they lack soldiers. If they order me to leave and I refuse, they may claim that I am hostile to Russia. "  .
Other than in prisons, Central Asian citizens are also recruited to fight for Russia. According to the most recent figures from the Russian Interior Ministry, there are approximately 100.5 million migrants from Uzbekistan, Tajikistan, and Kyrgyzstan employed in Russia. And military recruiters can draw heavily from that resource.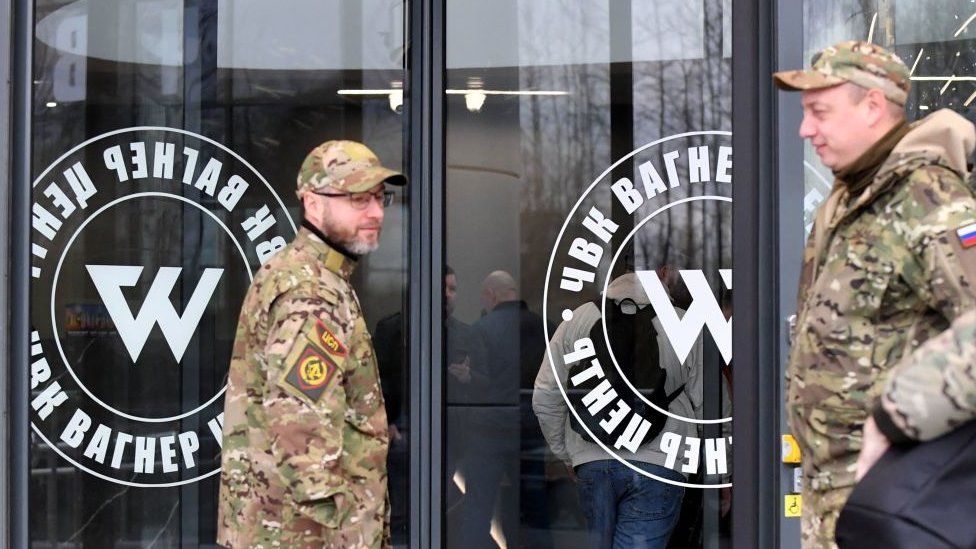 At the Moscow immigration center, Russian authorities openly enlist people to serve in the military. Even in Tajik, Kyrgyz, and Uzbek, there are advertisements promising citizens of these nations a quick path to obtaining a Russian passport if they enlist in the military. .
However, activists claim that it isn't always voluntarily.
According to migrant rights advocate Valentina Chupik, police officers have occasionally stopped Central Asian migrants on the street and coerced them into signing a military contract. They were warned that if they didn't, they would be deported, according to Ms. Chupik.
Many labor migrants break other immigration laws, don't have valid work permits, or reside somewhere other than where they're registered. They can therefore be a prime target for recruiters because of this.
Dual citizen of Tajikistan and Russia, going by the pseudonym Aziz, told the BBC that he was detained during a police raid at the construction site where he works. Despite being told he would be taken to a police station for an ID check, he ended up at a military enlistment office. They twisted his arms and threw him back into the bus when he began yelling at police officers, demanding to know why they had lied to him. .
They eventually released him.
But many immigrants in Russia are too afraid of police to object to enlisting in the war.