As she settles into a new apartment, a Ukrainian mother who had been living with a family in Worcestershire says leaving her home country was the "right decision.".
Last year, Sylvie and Simon Baduel-Butler in Martley welcomed Alla, her infant Ostap, her seven-year-old daughter Yeva, and their family.
As part of the Homes for Ukraine initiative, the couple donated their house.
Although leaving after the Russian invasion was a difficult choice, Alla claimed that she was content in the UK.
One year has passed since the invasion, and the UK observed a moment of silence on Friday to commemorate the occasion.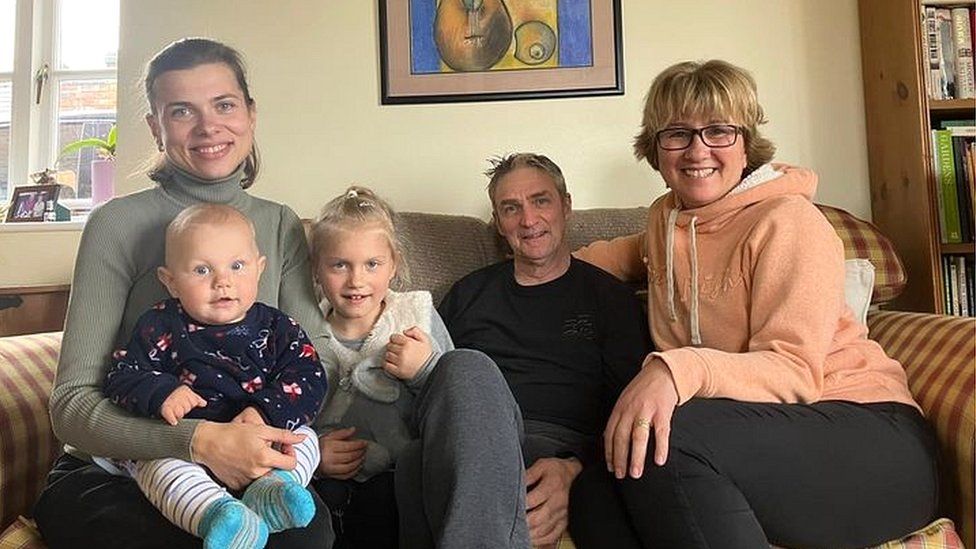 After the program was introduced in March of last year, UK sponsors agreed to house Ukrainians for a minimum of six months; councils are now able to find them housing or allow them to stay with families.
Alla claimed to be happy with her apartment in Hallow and was getting ready to move in with her kids.
I will always remember the day [when Russia invaded Ukraine] because I remember it, she said.
"Leaving the country was such a difficult decision, and I wasn't sure what to do. At times, I wondered if I had made the right choice or the wrong one, but I believe I made the correct choice.
"Now I have a secure place to live. My kids can go to school, attend toddler group, and live a happy life. ".
She claimed that they all celebrated Christmas together and that her son, who had just turned one, was now beginning to walk.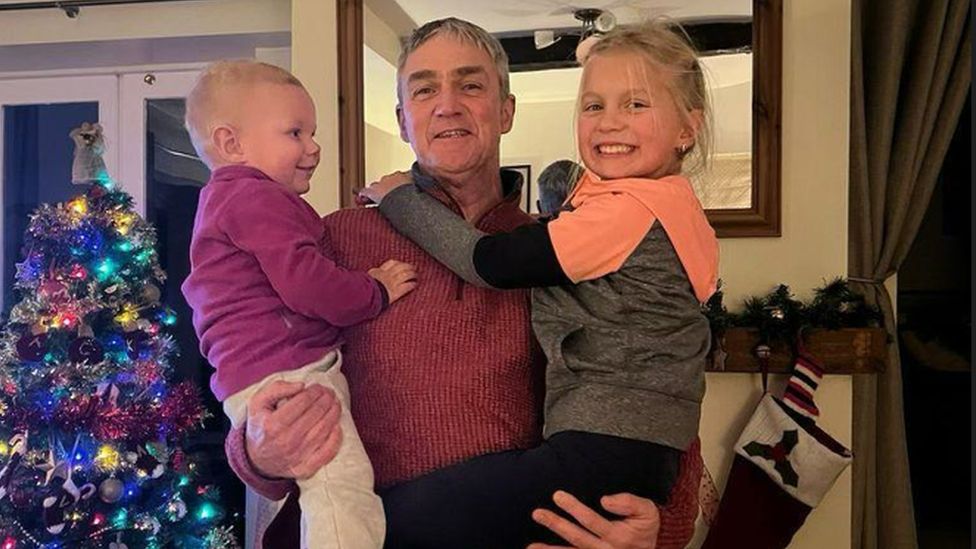 Her host Sylvie stated that her family was pleased to assist families in relocating as a result of the war.
We knew it was a significant historical event and that it would affect our lives, but we didn't anticipate it would have such an effect, the woman said.
"In the days that followed, I began to consider that it would be beneficial to take action, but we had no idea what to do. Then, it became apparent, and I was looking on Facebook, that Ukrainians needed hosting.
"I got serious about looking and eventually found Alla on the Facebook group. ".
Alla acknowledged that she was unsure of what the next phase of her life would entail but that she had grown accustomed to living in Worcestershire.
"It was a difficult choice to leave [the] country, and now it's a struggle for me to decide what I want to do.
"Yes, because of what happened in Ukraine, returning would be a difficult decision because we are accustomed to living here.
"I keep having a good time and have faith that I will succeed.
. "