An honoree teaching assistant described it as "a privilege" to introduce students to her Korean culture.
In Wha Kim, a Peterborough resident of Korean descent, works at Queen Katharine Academy and directs a Korean club during lunchtime.
When the 2023 Times Educational Supplement awards were announced, she was named Teaching Assistant of the Year.
As a Korean, she said, she felt privileged to be able to teach students Korean and spread the culture.
Ms. Kim supports secondary school students' academic progress during her 16 years of employment as a teaching assistant.
After a student approached her and inquired about learning Korean, she began her lunchtime Korean club.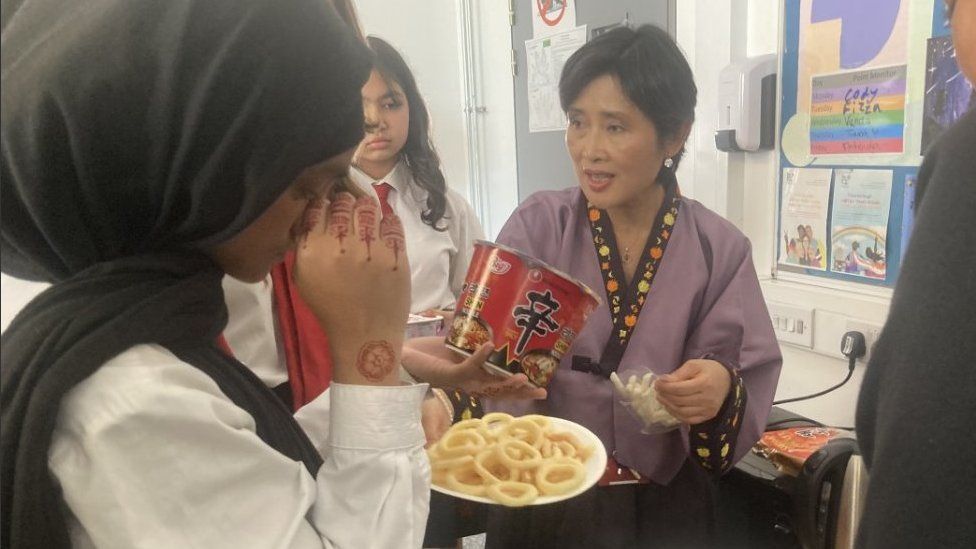 K-pop clubs have proven to be quite popular, according to Ms. Kim. "In the second year, I heard of a lot of students who liked K-pop music and would like to listen to it, so I started a K-pop club at lunchtime as enrichment," she said.
K-pop, or Korean pop, is a multi-billion dollar music industry that is well-known both in South Korea and abroad.
Students can "experience a different culture - and to broaden their knowledge and experience," according to her, who claimed that the club does this.
The fact that they wanted to know more, she said, made her feel "honored and humbled.".
The club is where "everyone comes and enjoys Korean culture, listens to K-pop, and tries Korean food," according to Laiba, a 13-year-old student in Year 8.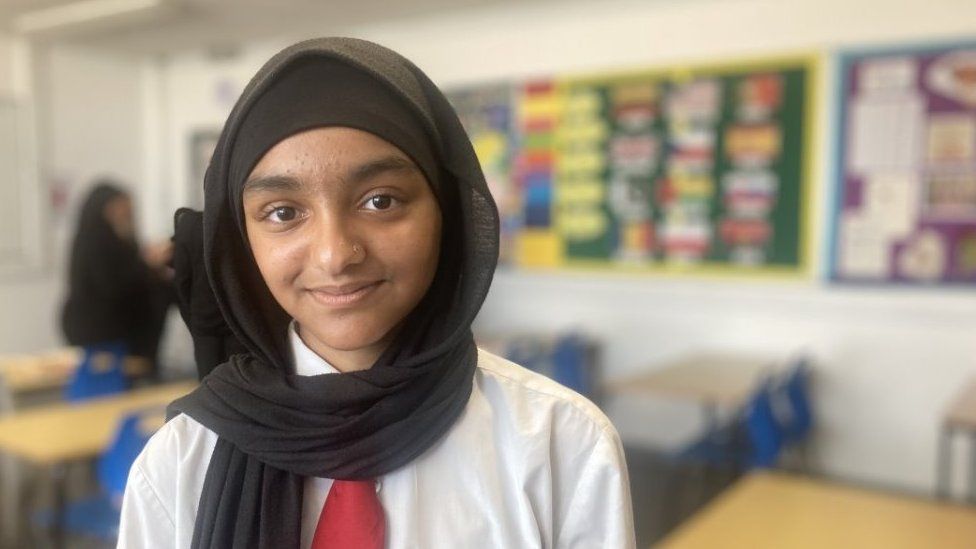 "It makes school enjoyable, and everybody like comes in for lunch and dots. It truly is amazing. I genuinely enjoy Korean culture. It gives me pleasure.
"Miss Kim has made everybody incredibly happy. We are overjoyed that Miss Kim won for this. ".
13-year-old Anamika stated, "I just adore Korea and K-pop. ".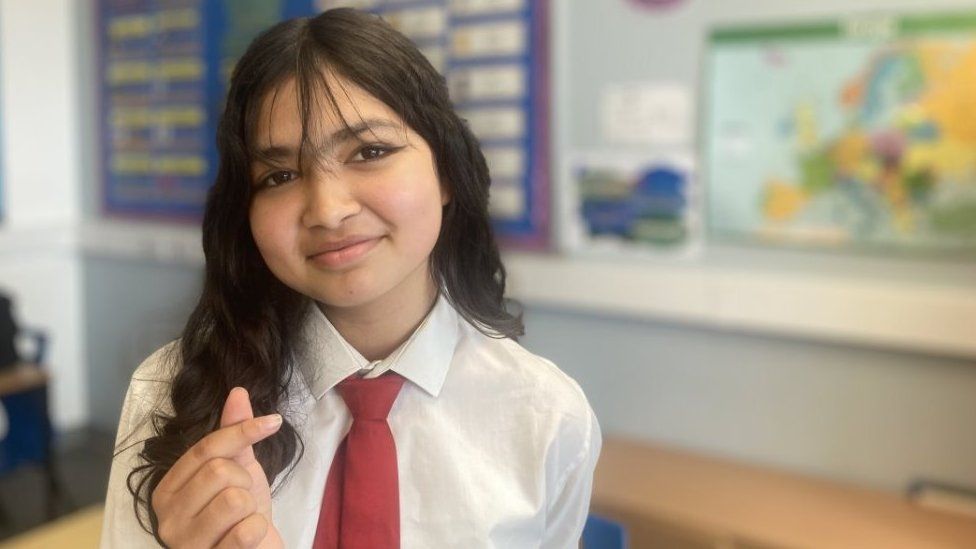 She said in response to receiving a teacher award: "She deserved it, she works so hard, she's like the best person - she's so kind and like one of the best teachers here. " .
Fellow Year 8 student Nikola claimed that after being introduced to K-Pop by her friend Anamika, she had become a regular at the club.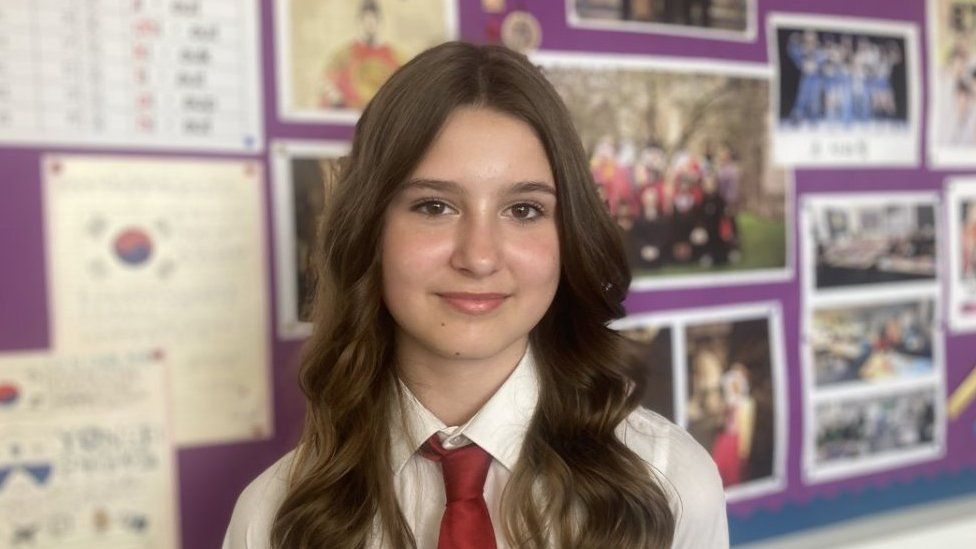 She admitted, "K-pop is like the best music ever, and I especially love the food, but it's so spicy that sometimes I just can't handle it.
She added that Miss Kim was "like the best teacher ever, she taught us so much," and that everyone enjoyed the music because it "lightened the mood.".
Ms. Kim, their teaching assistant, expressed her "delight" at receiving the TES award.
She acknowledged her students for raising awareness of her club and her colleagues for nominating her.
"I am absolutely ecstatic.
. "