Vladimir Putin, the president of Russia, will speak at a summit for the first time since the Wagner mercenary group staged a coup in June.
He will virtually attend the Shanghai Cooperation Organization (SCO) summit on Tuesday along with the leaders of China, India, Pakistan, and four countries in Central Asia.
This year, India is hosting the summit, which comes just two weeks after US President Joe Biden hosted Indian Prime Minister Narendra Modi for a state visit.
During the meeting, topics like regional security, the economy, food security, climate change, and Afghanistan are likely to come up.
But most importantly, the SCO will give Mr. Putin a platform to demonstrate that, despite the conflict in Ukraine, he is still welcomed and heard on a global scale.
In an effort to counteract Western influence in the region, China, Russia, and four Central Asian nations established the SCO in 2001. In 2017, Pakistan and India joined the group.
All SCO members—Kazakhstan, Kyrgyzstan, Tajikistan, and Uzbekistan—have either abstained or refused to vote in favor of UN sanctions against Russia. It will be interesting to see if Mr. Putin uses the opportunity to let the world know that he still holds a position of importance and absolute power.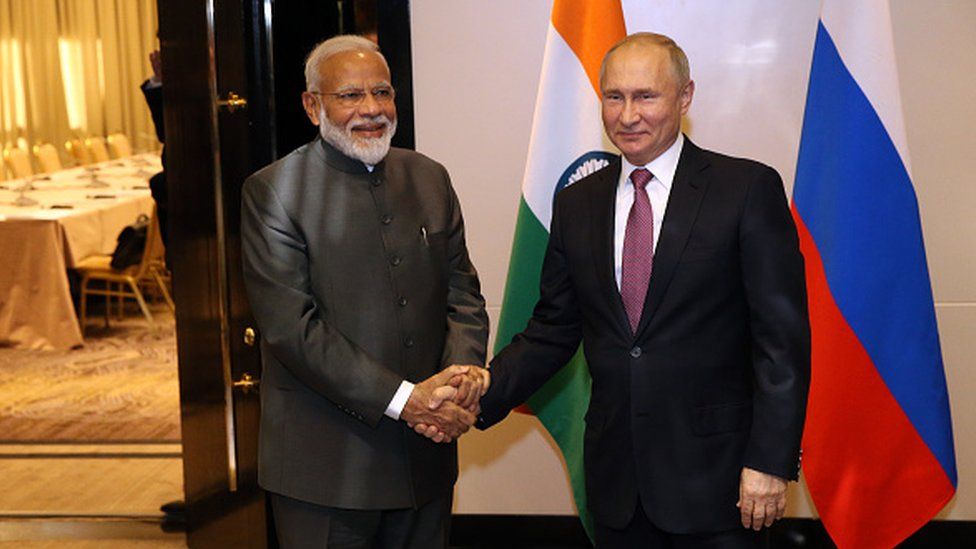 He might also caution the West against meddling in Ukraine, as he perceives it to be doing. And Delhi might not find that to be very appetizing.
The event's host nation, India, wants some concrete results in the form of commitments on anti-terrorism measures, trade, financing to combat climate change, combating the trade in illegal drugs, food security, and money laundering. Since the meeting is virtual, bilateral agreements are not an option.
But given that it will also be hosting the G20 summit in September, this is a significant diplomatic year for India. The fact that the two forums have various geopolitical alliances and varying priorities presents Delhi with a significant challenge.
The SCO summit also takes place shortly after the US welcomed Mr. Modi on a state visit with open arms.
He signed significant defense agreements with Washington, but the joint statement also made veiled allusions to China's expanding influence in the Indo-Pacific region and Russia's conflict in Ukraine.
Many may think that dealing with such radically different geopolitical priorities would be a diplomatic nightmare, but Delhi insists that it is necessary to demonstrate the power and independence of its foreign policy.
Regarding Russia, it appears that India has persuaded the West that it cannot afford to sever its long-standing ties with Moscow.
India's decision to refrain from criticizing Russia directly in the early stages of the conflict was criticized by its Western allies. However, that has changed as a result of Washington and other allies reluctantly accepting Delhi's position.
In spite of Mr. Modi's significant efforts to diversify the portfolio in recent years, India still imports nearly 50% of its defense requirements from Russia.
Mr. Modi will face a challenge in managing the country's significant differences with China and Pakistan during the summit.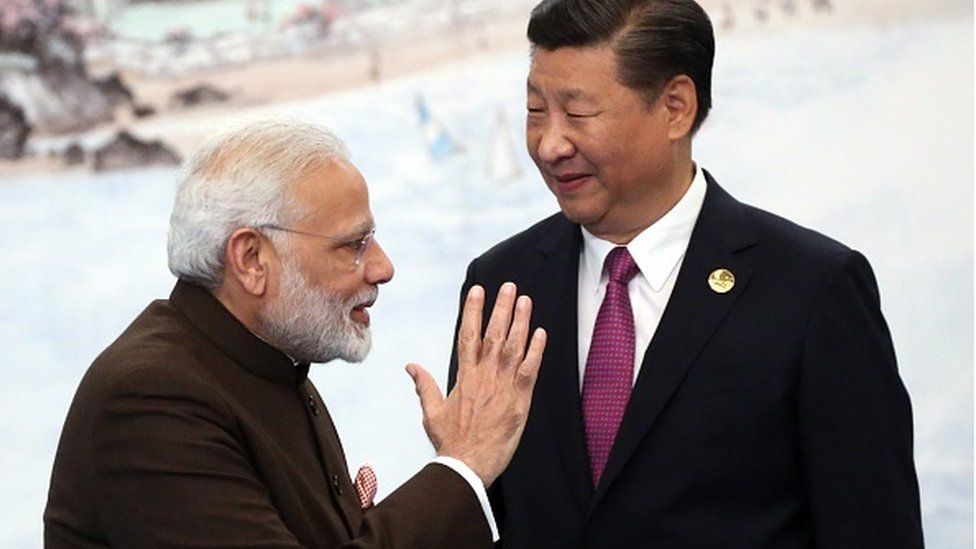 During the SCO summit of its foreign ministers in Goa in May, Pakistan and India both released strongly worded statements in response to one another.
India frequently makes use of internal forums to subtly accuse Pakistan of supporting terrorism in the area.
Under its presidency, Delhi might refrain from doing that, but any allusion to state-sponsored terrorism might spook Islamabad.
It will be interesting to see if President Xi Jinping discusses the Indo-Pacific and specifically targets India-Washington relations when responding to what the Russian leader says. China's position on what the Russian leader says will probably be positive.
Relations between India and China have been tense recently, especially after their troops engaged in combat in 2020 along their disputed Himalayan border.
According to reports, Iran could be granted full membership in the SCO this year, which would be a first for Tehran in many years. This action will undoubtedly anger the West.
The joint SCO statement looks promising and is in line with Delhi's priorities on issues like food poverty, terrorism, and climate change. However, Mr. Modi will have to overcome significant obstacles despite his preference for making big headlines and demonstrating results.
YouTube now hosts BBC News India. Click this. subscribe and view our features, explainers, and documentaries.