For posting on social media about a deadly Russian warplane attack on a theater in Ukraine, Russian journalist Maria Ponomarenko received a six-year prison sentence.
In accordance with laws introduced to stifle dissent regarding the invasion of Ukraine, the court in Barnaul, Siberia, found her guilty of spreading "fake news.".
For five years, she was also prohibited from working as a journalist.
The Mariupol theater was bombed last March, killing hundreds of civilians.
Weeks after the bombing, in April of last year, Ponomarenko was detained for claiming—despite the Russian defense ministry's denial—that Russian warplanes were responsible for the attack.
She is one of an increasing number of Russian dissidents who have been imprisoned for opposing the conflict in Ukraine.
When the theater was bombed by Russian fighter jets, about 1,200 civilians were inside looking for shelter. The Associated Press investigation put the death toll at closer to 600 than the 300 believed by Ukrainian authorities. The basement is where many of the bodies were discovered.
The international monitoring organization OSCE said it had not received any information to support Russian claims that a Ukrainian battalion had blown it up. Amnesty International claimed it was a war crime committed by Russian forces.
Authorities claimed Maria Ponomarenko had spread "knowingly false information" about the Russian armed forces, which was a crime that was brought in just days after the invasion.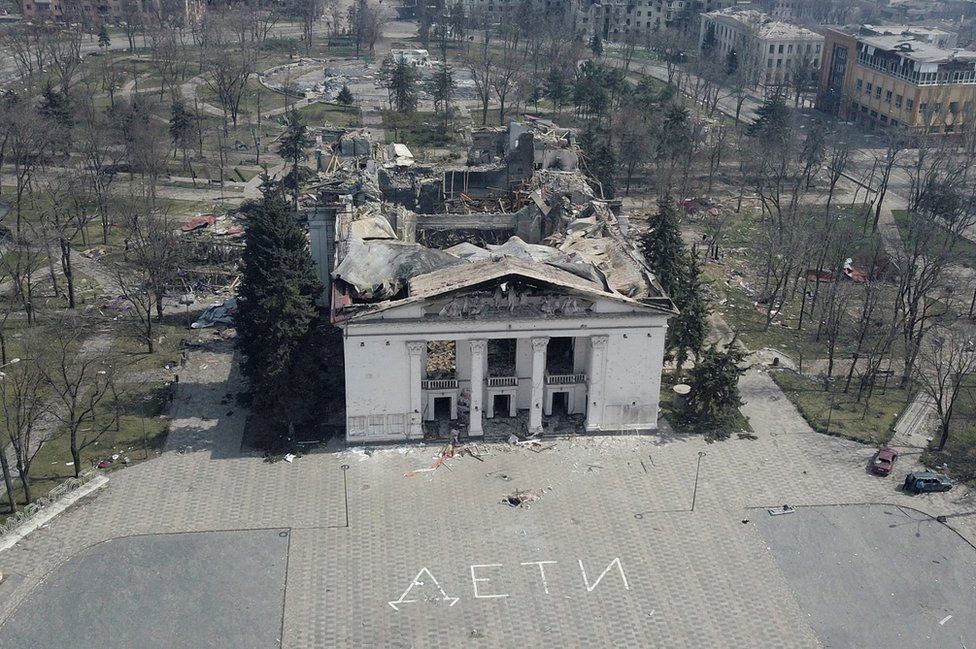 Speaking to the court before receiving her punishment, she emphasized that she had broken no laws under Russian law: "Had I committed a real crime, then it would be possible to ask for leniency, but again, due to my moral and ethical qualities, I would not do this. ".
She identified as a patriotic opposition pacifist and added that being a patriot meant loving one's country. She also said that military censorship should not be in effect since the so-called "special military operation" in Ukraine was not referred to as a war.
The journalist and activist, who is a mother of two young children, reportedly experienced mental health issues while incarcerated. Last year, she likened her pre-trial detention to torture.
After being caught on camera speaking out against Russia's war in Ukraine during a city council meeting last summer, Moscow councillor Alexei Gorinov was sentenced to seven years in prison. His release was demanded earlier this week by a UN working group that found his detention to be arbitrary and in violation of the Universal Declaration of Human Rights.
Ilya Yashin, one of the most well-known opposition leaders in Russia, was sentenced to eight and a half years in prison in December for disseminating "fake news" about the military after he took to YouTube to denounce the murder of a large number of Ukrainian civilians by Russian occupiers in Bucha, close to Kiev.