After a vote by the city council, Seattle on Tuesday became the first US city to outlaw caste-based discrimination. Several South Asians spent hours waiting in line before the vote to tell council members their personal stories.
Prem Pariyar was one of them and an academic. He claims that in 2015, he fled from Nepal to the US after witnessing a group of upper caste individuals brutally attack his family for speaking out against atrocities.
The prejudice he endured because of his caste was still present, though. He claims that once, in the San Francisco Bay Area of California, he received an invitation to lunch at a friend's home.
"Caste determines where you sit and eat, so I was hesitant [to go], but I thought it will be different here as people are educated, in a country where human rights are valued," says Mr. Pariyar.
Though he was about to serve himself some food, he was told not to touch anything. Instead, another person gave him a plate of food.
In South Asian nations like India and Nepal, the caste system is among the earliest still-practical forms of social discrimination. Indian law provides quotas and anti-discrimination laws as constitutional protections for Dalits (previously known as Untouchables) and other lower castes because they are considered historically disadvantaged groups.
Academics and Dalit activists claim that the West, particularly the US, also requires this kind of recognition. Many of them have been working to increase understanding of caste and its complexities there for many years. Therefore, they claim that Seattle's inclusion of caste in its anti-discrimination laws is a historic development.
According to Mr. Pariyar, the incident at his friend's house made him think of an incident that occurred when he was a child in Nepal and his teacher spit out the water he gave her after learning that he was from a lower caste.
While a student in the US, Mr. Pariyar played a key role in a movement that demanded California State University (Cal State), the largest public university system in the US, provide protection against caste discrimination. A policy change that added caste as a protected category was approved by the university last year.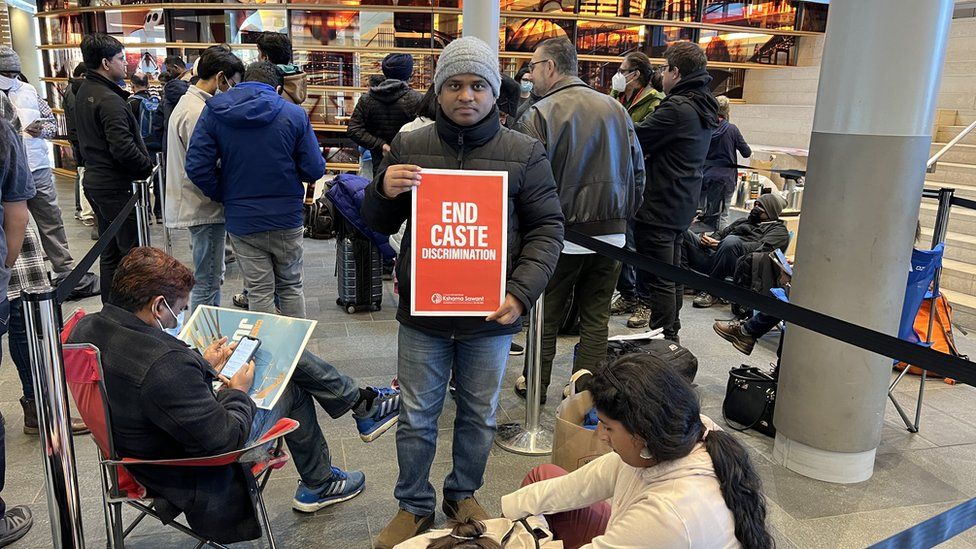 Shahira Bangar (real name changed), a Seattle resident, assisted in organizing supporters for the effort to outlaw caste discrimination. For her, caste affects most South Asian religions and is not just a "Hindu" issue.
Her parents, Sikh immigrants from Punjab in northern India, brought her up in California. In order to "avoid being outed as a Dalit" at his job, her father, according to her, changed his last name. After experiencing "different treatment" at a sizable gurdwara frequented by upper caste Sikhs, the family also began attending a temple run by Dalits.
According to Ms. Bangar, her own experiences with discrimination started when she was a high school student in California. "I went to my best friend's house at the time. Her mother made a horrible reference to me when she said that "her family are chamars," the woman claims. Dalits who use animal hides are referred to as "chamar," a derogatory caste term.
Bhim Narayan Bishwakarma, a resident of the San Francisco Bay Area, claims that his attempt to rent a room was unsuccessful after the South Asian landlord heard his full name; surnames are frequently used to identify caste in South Asia. He was clearly uncomfortable, and I could see it in his eyes, says Mr. Bishwakarma.
The landlord initially claimed that he would not go through with the agreement, but eventually acknowledged that his other tenants had threatened to leave if a Dalit person was permitted to stay.
In his doctoral research on caste and class at Harvard University, Kanishka Elupula claims that his South Asian peers frequently assume he is from an upper caste because "they don't think a Dalit would be at Harvard.".
He claims that despite their conviction and sincere belief that they don't care about caste, they continue to engage in discrimination to uphold their privileges.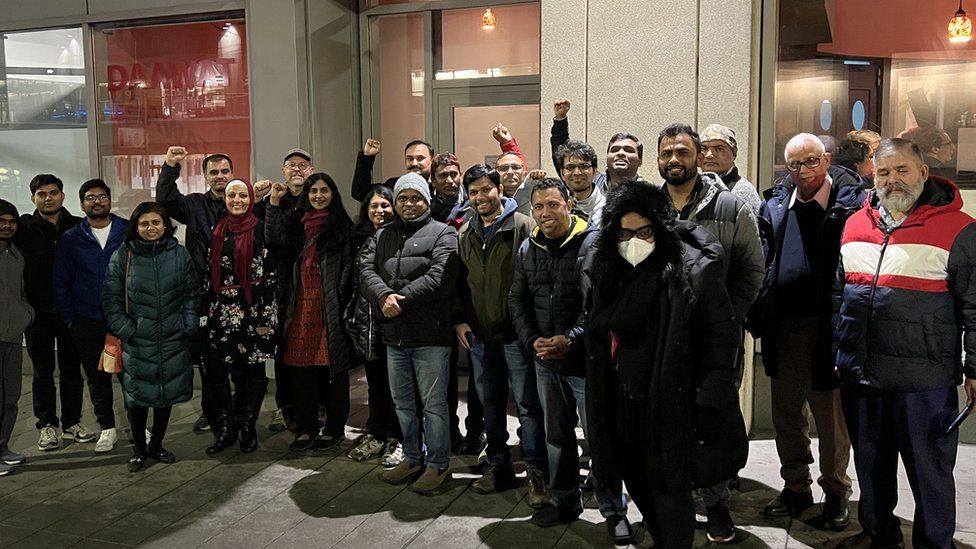 Several Dalit and civil rights organizations supported the Seattle legislation, including Equality Labs, a civil rights organization that has extensively documented caste discrimination in the US.
The executive director Thenmozhi Soundararajan texted after the Seattle vote, "First Seattle, now the nation!".
But not everyone agrees with the law. Before it became a law, a number of Indian-American organizations had fiercely opposed the ordinance, claiming that it unfairly singled out Indian and South Asian communities for extra legal scrutiny.
Caste discrimination is wrong and goes against fundamental Hindu principles, according to Suhag Shukla, co-founder and executive director of the Hindu American Foundation.
The new law, he continues, "reinforces xenophobic stereotypes we had hoped the US had moved beyond," as it "sends a message that our community, which constitutes less than 2 percent of the population, is so uniquely bigoted that we need a special category under the law to police us.".
The team wants to investigate legal options. They are currently supporting a lawsuit against Cal State's inclusion of caste in its non-discrimination policy as well as suing the state of California for a "similarly unconstitutional definition of caste" in federal court, claiming that doing so "singles out one community for ethnic profiling and additional policing.".
In a letter to the Seattle City Council this week, nearly 100 organizations and companies urged them to oppose the caste ordinance on the grounds that it would violate the civil rights of the South Asian community. Some contend that this may make South Asians less likely to be given job consideration.
Prior to the vote, Indian-American and Brahmin family member Kshama Sawant of the city council stated that their work had just begun. This legislation is truly groundbreaking and will serve as a model for local governments and communities all over the nation. ".
Inundated with calls from people wanting to join, Ms. Soundararajan claims her organization is currently.
Dalits have prevailed in the "culture war" thanks to the unprecedented number of South Asians who are willing to discuss this issue in public. We aren't going back to a world without castes.
. "