A British soldier who suffered a serious injury while engaged in combat with the Ukrainian army has rejoined the fight after undergoing treatment in the UK.
Shareef Amin from Bristol was fortunate to live after taking multiple hits from Russian fire while fighting on the front lines.
Following surgeries in an Odessa military hospital to save his arm and leg in December, he was flown to the UK.
It was unclear to Mr. Amin whether he would ever be able to serve as a soldier or humanitarian again.
Speaking to BBC Breakfast, he expressed doubt that he would ever be able to return to Ukraine because of the attack's multiple shrapnel and bullet wounds and the loss of a portion of his hand.
He received additional treatment at Bristol's Southmead Hospital after being flown from Odessa to the UK.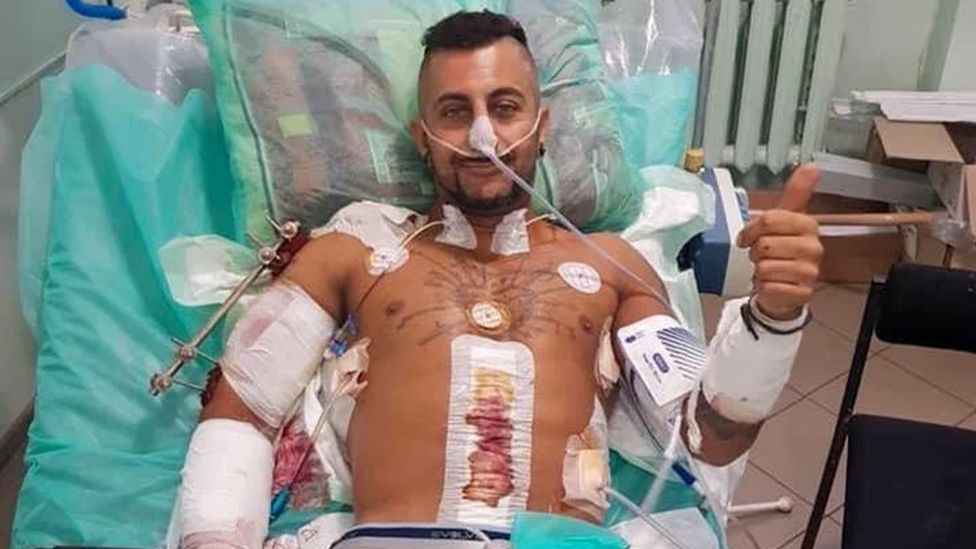 From the time I underwent surgery in the Ukraine until I arrived in the UK, 19 different pieces of metal were removed, according to Mr. Amin.
In preparation for his comeback, he has been undergoing rehabilitation and training alongside other volunteer fighters.
He claimed he still had a contract to serve in the Ukrainian army and that this time he would be working on missions to evacuate others.
Mr. Amin declared, "We're going into the hotzones, behind enemy lines, to evacuate civilians and soldiers who have been hurt like I was.".
"What happened to me was something that happens in a war, and I've accepted that. I also consider myself fortunate to have survived.
"I have a strong desire to return and continue helping people. That urge never subsided, he continued.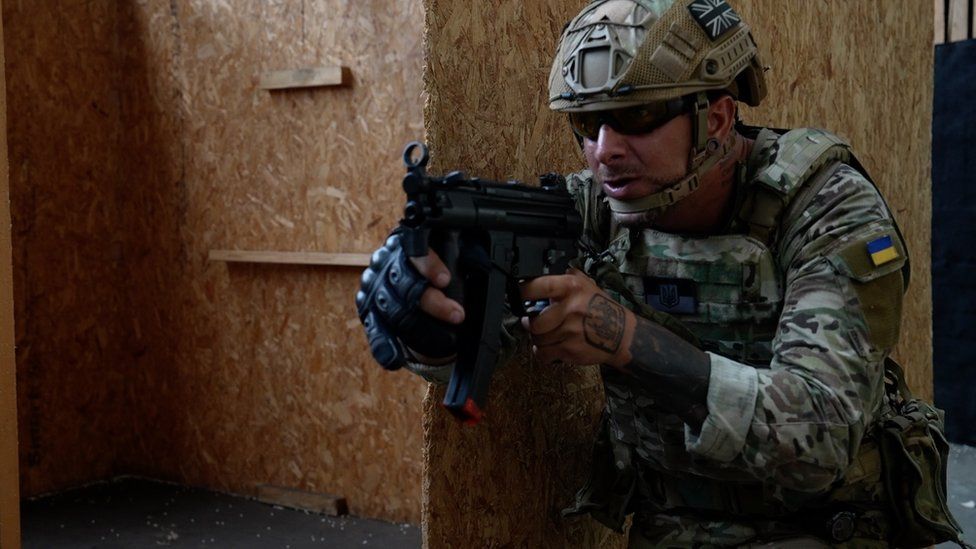 People have been advised not to travel to Ukraine by the UK government, which claims there are other ways to assist.
However, Mr. Amin, who served in the British Army for nine years, claimed that a year and a half after the Russian invasion, British ex-soldiers who also want to fight for Ukraine have continued to contact him.
Every week, he said, "I get messages from older guys saying, 'Look, I really want to make a difference.'".
However, he claimed that the Ukrainian forces are excluding some Britons.
He continued, "They're telling us we're not interested unless you have something to offer, you've signed a contract and you're there, you're a value, and you can be trusted.
A React Aid employee named Ewan Cameron who assisted in Mr. Amin's evacuation is also making a comeback as an armed combat medic.
He remarked, "I just know that I can do it.
It's important to keep them alive so they can continue to perform their duties. Each time I go out there, someone needs more assistance, he continued.
According to Mr. Amin, he will fight as a member of the Dark Angels, a group of British fighters.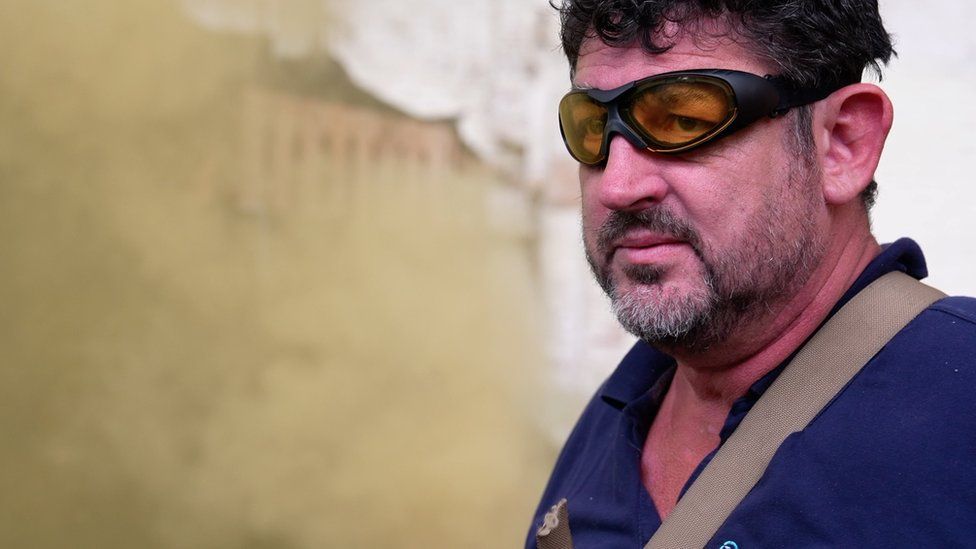 Rob Paxman is aiding in their preparation. a former SAS soldier who now trains personnel to work in conflict areas.
Mr. Paxman claimed that he frequently tells would-be fighters not to go.
He said, "I think there are men out there making a difference, but you also have the Walter Mitty types who go out there, failed in the military, didn't make it through basic training, and all of a sudden they want to go out into a hostile environment.
Although the precise number of British soldiers fighting in the Ukrainian army is unknown, commanders there have stated that at least hundreds have enlisted.
I've advised quite a few people not to go, Mr. Paxman said.
"Because it's not from a movie, and when you get there, it's much bloodier and more horrific than you can possibly imagine.
He continued, "In this instance, these guys are very competent and they've done a great deal of training before leaving and refresher training before going back.".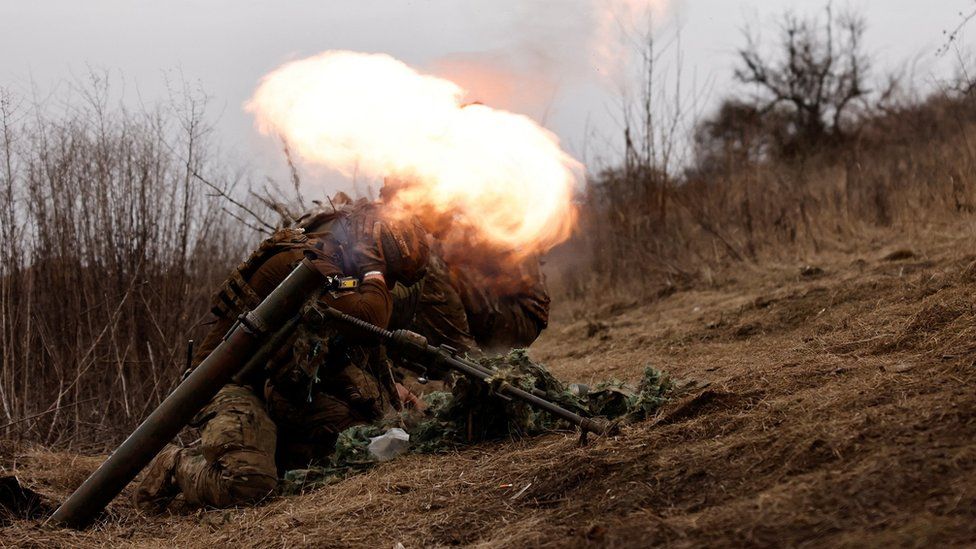 Mr. Amin claimed he also had to deal with the psychological impact of what had happened to him and that he has been working on a book about his experiences.
A group called Ghost Concept, which raises money to support the numerous foreign military volunteers fighting alongside the Ukrainian army, has also assisted him.
He told the BBC on his way back to Ukraine that despite the dangers, he is now prepared to go back.
At the end of the day, Mr. Amin said, "I don't want to die, but I'd rather do something and save some lives and live the life I want to live.
"And I find this to be rewarding. Just something I'd like to do.
When you help someone and receive a "thank you" at the end, you know you've made a difference, he said.