While the history of a black women's battalion that came to England during World War Two to help with a postal crisis has been kept secret for many years, they are finally beginning to receive the credit they rightfully deserve. The unit known as Six Triple Eight was the subject of a BBC interview with some of their relatives.
In 1945, 855 women responded to the US Army's call to boost troop morale and clear a two-year postal backlog in England as the war raged on in many parts of the world.
To join the 6888th Central Postal Directory Battalion, they embarked from America for the UK. They eventually settled in Birmingham.
Then, at the age of 26, pioneer Major Charity Adams became the first Black woman to lead a US Army overseas battalion and inspired the women to solve a significant issue.
They had six months, but they completed the task in half the time by working in 24-hour shifts to sort through 17 million letters and packages.
They did this to lift the spirits of frontline personnel who had lost contact with their loved ones back home.
A retired US Army officer who served for 25 years said, "I rarely heard anything about black women serving in World War Two; it's like they were deleted from history.".
Based at the King Edwards School in Edgbaston, the women encountered numerous difficulties, such as using antiquated equipment, cultural differences, and gender discrimination before moving on to Rouen and Paris in France.
They labored in claustrophobic, chilly, poorly lit buildings where packages were piled to the ceiling. Many people claimed to be surrounded by mice and rats that had been drawn to some of the packages' spoiled food.
Despite this, they overcame all obstacles and developed a reputation for being effective and devoted while working under the adage "no mail, low morale.".
The unit, which also included some Hispanic women, returned home in 1946, but there were no celebrations, parades, or other forms of public acknowledgement of their achievements.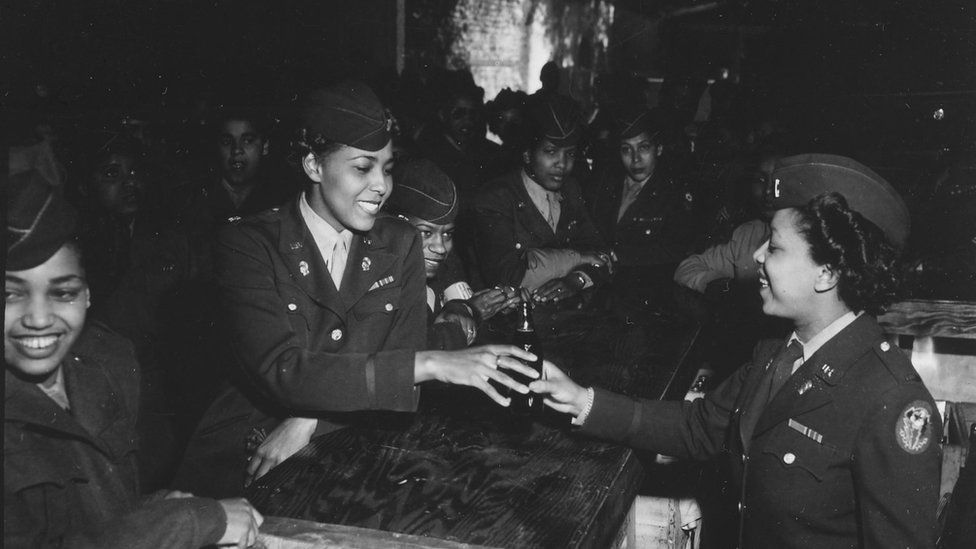 But now, almost 80 years later, they are finally receiving attention.
Tyler Perry's movie, which will be available on Netflix, will bring their story to life on the big screen.
The movie, which stars Oprah Winfrey and Kerry Washington, got its start when director Tyler Perry read an article by historian Kevin M. Hymel about the battalion in WWII History magazine in 2019.
Along with Ms. Cummings' tireless efforts to draw attention to the incredible accomplishments of the women, it served as the impetus for widespread acclaim.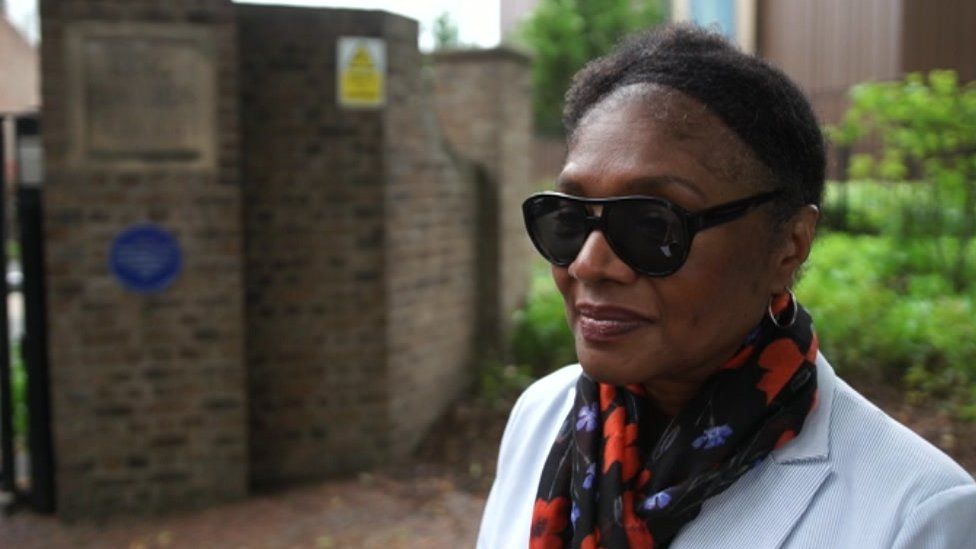 2018 saw the installation of a monument honoring women in Kansas. The Six Triple Eight Congressional Gold Medal Act of 2021, which grants the women America's highest civilian honor, was signed by Joe Biden in March of last year, three years after it was first introduced.
Additionally, a Broadway musical based on the battalion is being considered.
The modest pioneers are beloved mothers, grandmothers, and pillars of their community, but who are the women behind the accolades?
To follow in the women's footsteps, their descendants recently traveled to the West Midlands from the US.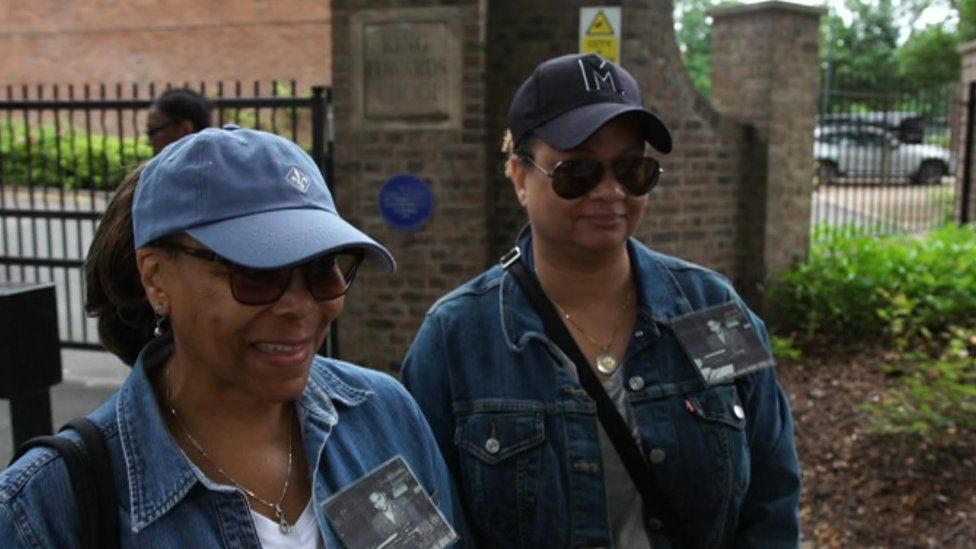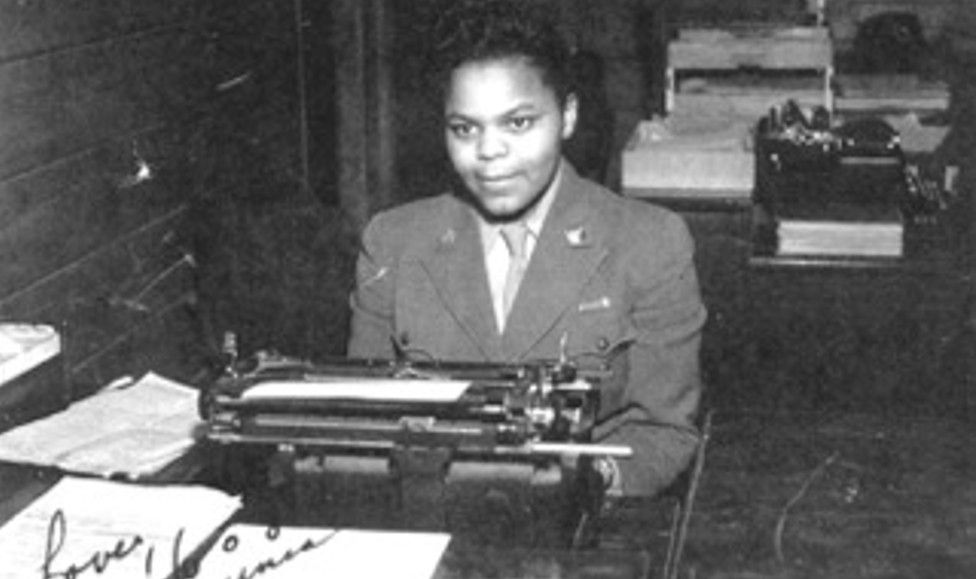 Sgt. Virginia M. Lane served as one of the women.
At the time the women left the country, racial tensions were high and segregation had split society; "Jim Crow" laws, which persisted until the 1960s, restricted the basic human rights of black people.
After slavery was abolished, the laws were passed in the American south. They denied black people equal rights and forbade them from using public spaces like parks and schools that were designated as being for white people only.
Danielle Sonnier Brown, 47, recalled a conversation she had with her grandmother in which she described how, as an African-American woman, she frequently spoke about how others treated her.
"Even though she experienced some racism in England, she claimed that the way she was treated here was better than how she was treated back home (in the US).".
"She claimed that she felt at home. ".
Sandra Frazier Dean, 67, who proudly wore a photo of her mother Ms. Lane across her chest, said: "She always told us to do our best and travel. Being in the military gave our lives a sense of regiment and purpose.
The chance to travel to new places was one of the things she liked about it. ".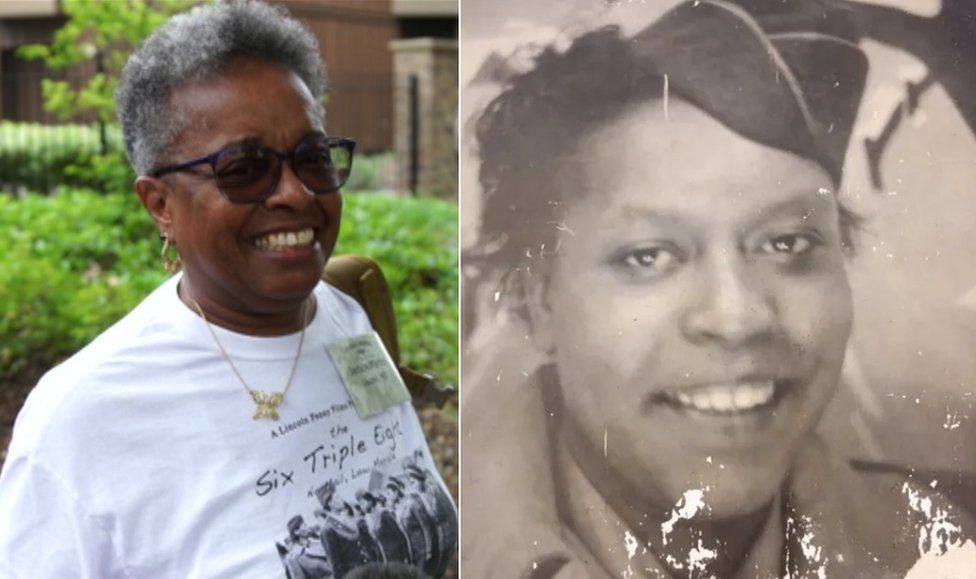 In addition, Indiana Hunt-Martin's offspring carry on her legacy.
She was employed as a cleaner prior to enlisting in the Women's Army Corps (WACs) and joining the battalion. She was born in 1922.
Janice Martin, her daughter, said, "It's really sad that these women, who broke a barrier just by being women in the military, and also by being African American, but we were never told anything.".
"Until the last two years of her life, she hardly ever discussed her experiences.
"The suffragette movement for women's rights was all we ever heard about, but we were never told what part our parents played in the women's movement. ".
Mrs. Hunt-Martin served her time in the military and then returned to her hometown, where she joined the Women's American Legion Lodge and Black Pioneers of Niagara Falls as a lifelong member.
She passed away at 98 years old.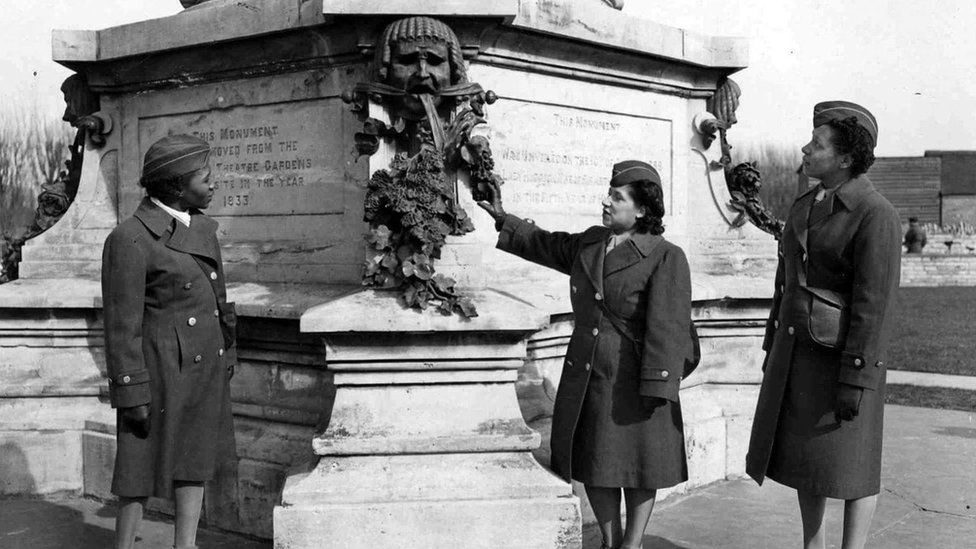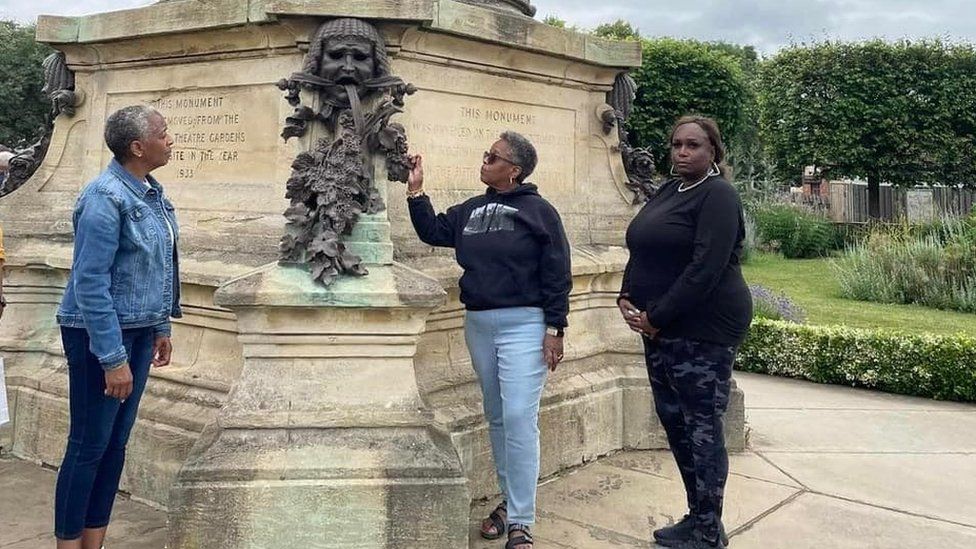 The battalion members' tendency to minimize their contributions to history seems to be a recurring theme, as evidenced by the fact that Roger Matthews, 65, doesn't recall his mother Vashti Murphy talking about her time in the war.
Nevertheless, she wrote about it.
She recounted her experience of sleeping in "crowded" living spaces and the agonizing desire for a decent shower in excerpts published at the time in the Afro American Newspaper.
"I am as happy as I can be that I can take a shower for the first time in four months," she wrote. using warm water.
"The water is hard, but it is still heavenly after bathing in a helmet for so long. ".
It seems, though, that she stopped telling her war stories after she got back home.
She never brought it up because, according to Mr. Matthews, she believed that it was just something that you did and that there was nothing special about it; it was just something that needed to be done. ".
Her children were unintentionally inspired by the experience to pursue excellence and break down barriers in the military.
Mr. Matthews, a second lieutenant who served in the military for 24 years, was sent to fight in the Vietnam War.
His mother told him at the time, in 1974, that "if you've got to go in, you're going in as an officer.".
He remarked, "I can still hear that in the back of my head.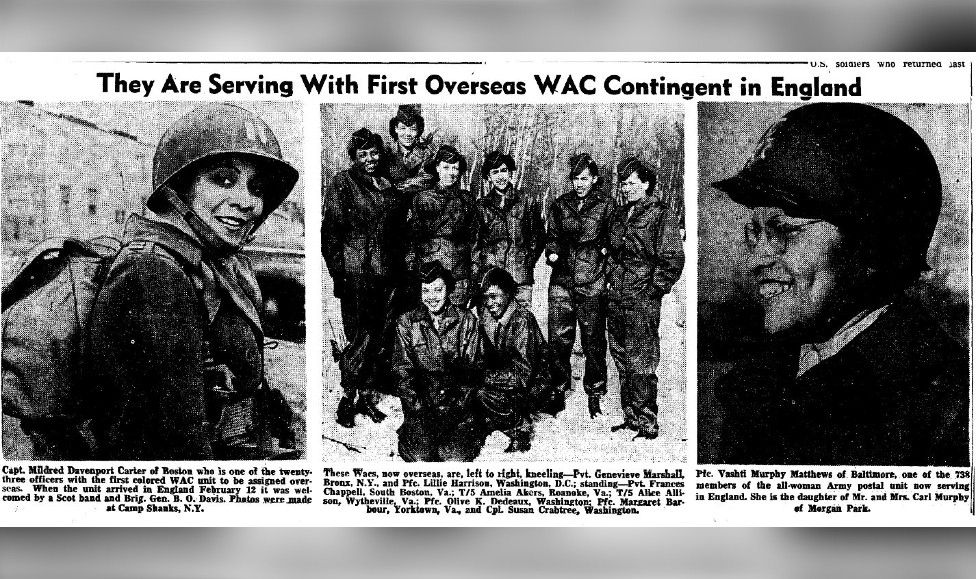 One of America's oldest family-owned newspapers, the Afro Newspaper, which continues to publish today after 130 years, was co-founded by her grandfather John H. Murphy.
Formerly a photo engraver, she later worked for the family business as a researcher and archivist while also raising five kids.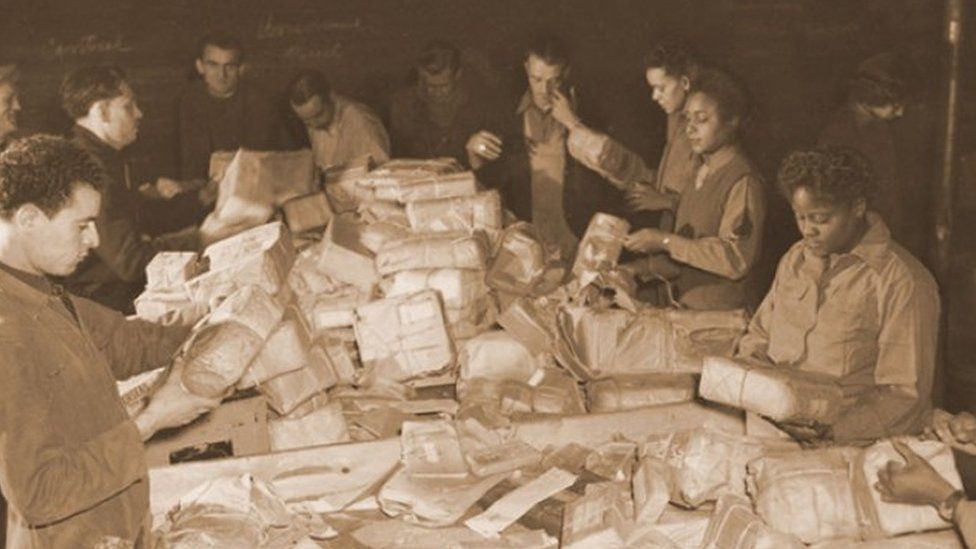 Garry Stewart, a 51-year-old local historian with Recognize Black Heritage and Culture, assisted in planning the Birmingham portion of the relatives' tour.
For us in Birmingham, he said, it's a very significant story. We can demonstrate how black heritage in the city dates back to 1945 and well beyond that. ".
The lives of the 855 women who contributed to the morale-boosting effort were profoundly impacted by their stories, as were those of their children and grandchildren, as well as black Britons living in the city.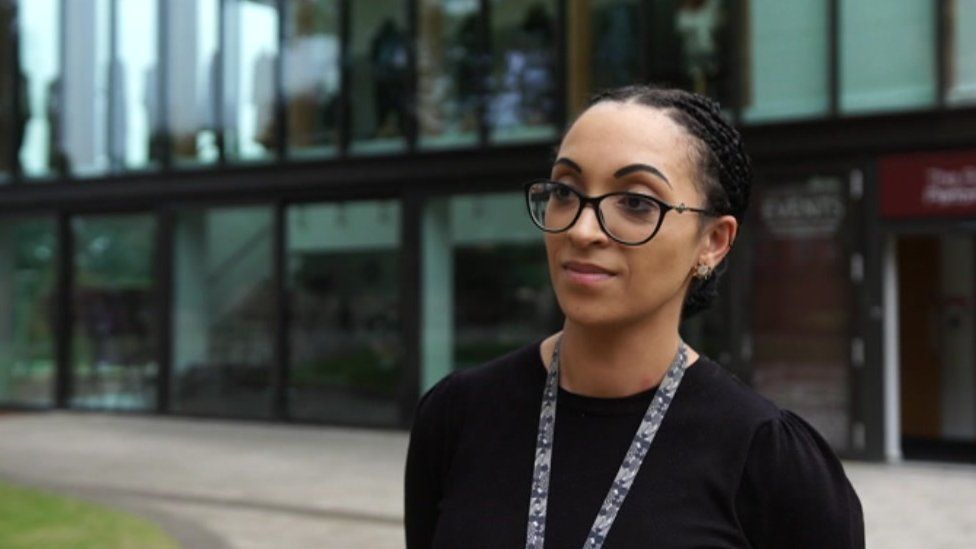 "The impact that an all-black battalion of women stationed at KES means so much to me, it's inspiring as a black woman," said 33-year-old math teacher Olivia Brechon-Smith.
"I come from a family that is descended from the Windrush generation. Birmingham has a sizable Windrush community, but it isn't well known, despite the fact that the 6888 played a significant role in Birmingham's history.
"Students will feel even more empowered to have high aspirations knowing that not too long ago, an entire unit here was making a difference, changing the world and the narrative, and they can be a part of the future generation in doing so," says the author. ".