Ten members of one family perished in the Turkey earthquake, and the man who lost them all said he is reluctant to pick up the phone for fear of hearing more tragic news.
Six children from Ali Tekce's extended family were among the victims, the restaurant owner from Beverley in East Yorkshire claimed.
The earthquake that occurred a week ago resulted in at least 35,000 fatalities.
Every time he saw a Turkish number on his phone, according to Mr. Tekce, he would pause because he "didn't want to lose more hope.".
Mr. Tekce learned on Sunday that six people from his cousin's family had passed away, including a father, mother, mother-in-law, and six children.
However, "psychologically they are not there, they live outside and in very cold conditions of -10C to -15C (14f to 5f)," he claimed, adding that although his own parents, brother, and sister were secure in his hometown of Sanliurfa.
I don't know what the call is going to be about or who is gone, who didn't survive, or who didn't make it, so I'm scared to answer calls," he said.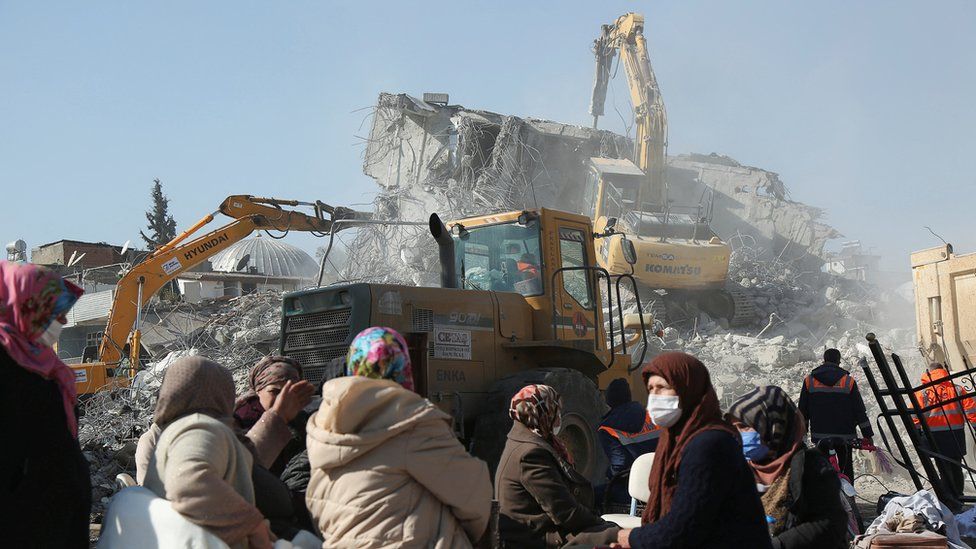 On February 6, a 7.8 magnitude earthquake and a 7.5 magnitude tremor both occurred in southern Turkey and northern Syria.
Since the earthquake, tens of thousands of search and rescue teams—including coal miners, specialists in thermal imaging, and handlers of sniffer dogs—have been combing through the wreckage of collapsed buildings in an effort to locate survivors.
Mr. Tekce's claimed that while he was trying to coordinate assistance from the UK, his phone began overheating and cutting out from overuse.
One of his contacts in Turkey called and requested "only body bags," not food, warm clothing, or tents.
He claimed that he now makes an effort to only pick up calls from potential clients because he worries that if he doesn't, he won't be able to continue.
"If a Turkish number calls, I try not to answer because I feel like more bad news is about to come," he said.
"For us, the time has passed. We're anticipating miracles.
. "