Authorities in the area claim that a Thai drug dealer had several facial plastic surgeries to make him look like "a handsome Korean man" and to hide from the law.
Last week, Saharat Sawangjaeng, who went by the alias Jimin Cheong, was apprehended at a Bangkok condominium.
No trace of the 25-year-old's original face was found, according to police who had been looking for him for three months.
By following the ecstasy's movement from one Bangkok seller to another's buyers, they were able to find him.
He was described to police by witnesses as a "handsome Korean man.".
The illegal import of drugs is the charge leveled against Sawangjaeng. The police said last week that he had admitted to using cryptocurrencies to buy MDMA, also known as ecstasy, on the dark web.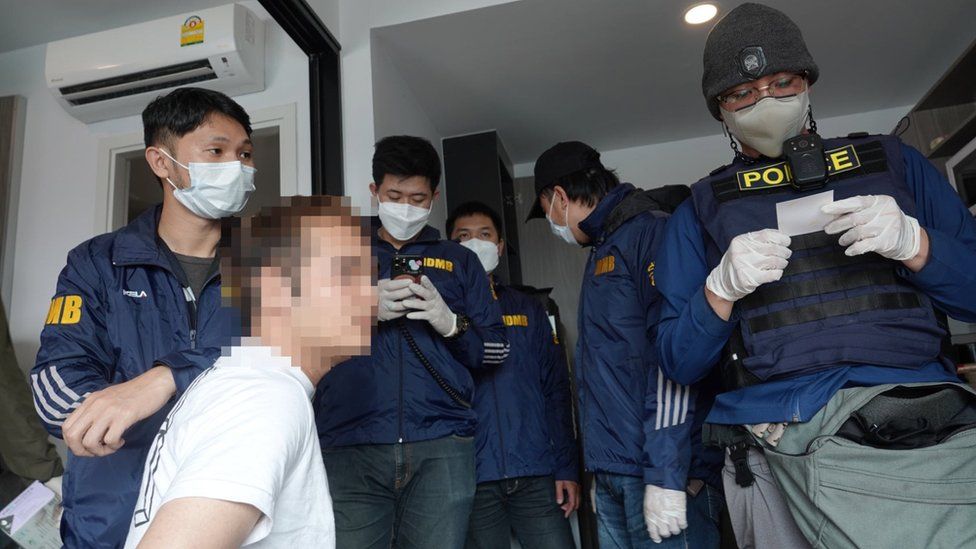 Sawangjaeng had at least three arrests in the previous years. When he was once arrested on an assault charge, the police discovered 290 ecstasy pills and 2kg (4.4lb) of liquid narcotics in his possession.
But he was able to get away from custody, and in order to elude the authorities at one point, he had extensive surgery.
He adopted a Korean name as well. According to the police, he told them he intended to start over in South Korea.
According to The Straits Times, he was cited as "one of the main causes of Bangkok's MDMA epidemic" by Thai Police Major-General Thammasutee.
"At only 25 years old, he is a drug lord who imports MDMA from Europe. According to our estimation, there are more suspects abroad. We will carry out more research, said Mr. Thammasutee.