On February 24, 2022, ceremonies are being held to commemorate the day that Russia invaded Ukraine in full.
Events took place in the Ukrainian capital Kyiv and other cities around the world a year after the war started.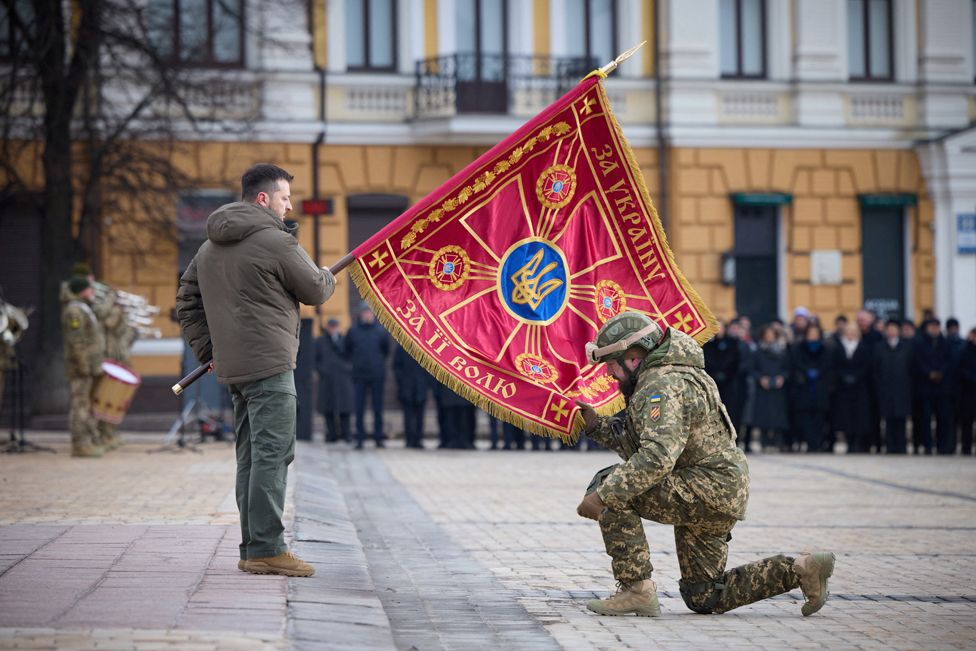 During a ceremony on Kyiv's Sofiivska sq\. called "February, Year, Invincibility," Ukraine's President Volodymyr Zelenskiy presents a flag to a serviceman.
"We persisted. A year after the Russian military invasion, Mr. Zelensky declares, "We were not defeated. Ukraine will do everything to win.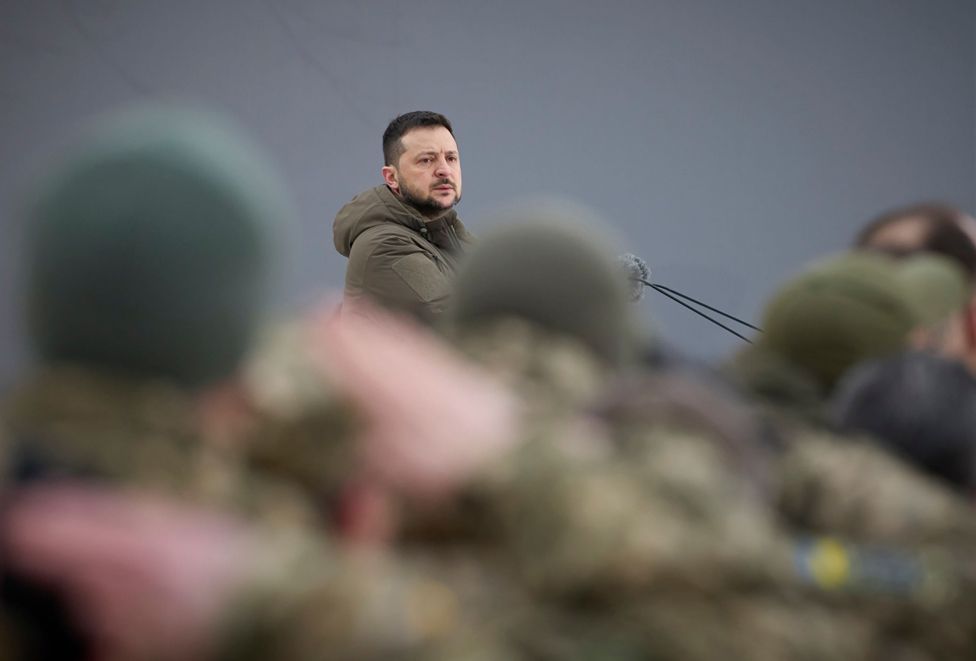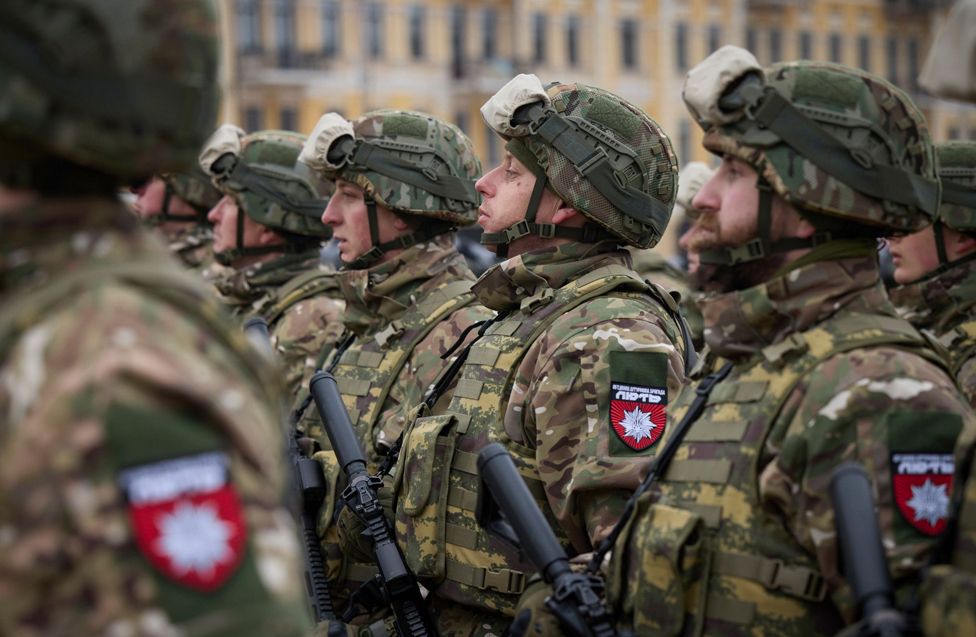 At 11:00 GMT, the UK observed a minute of silence, which was presided over by Prime Minister Rishi Sunak outside Downing Street. They were joined by the Ukrainian ambassador to the UK, Vadym Prystaiko, his wife, Inna Prystaiko, and members of the Ukrainian Armed Forces.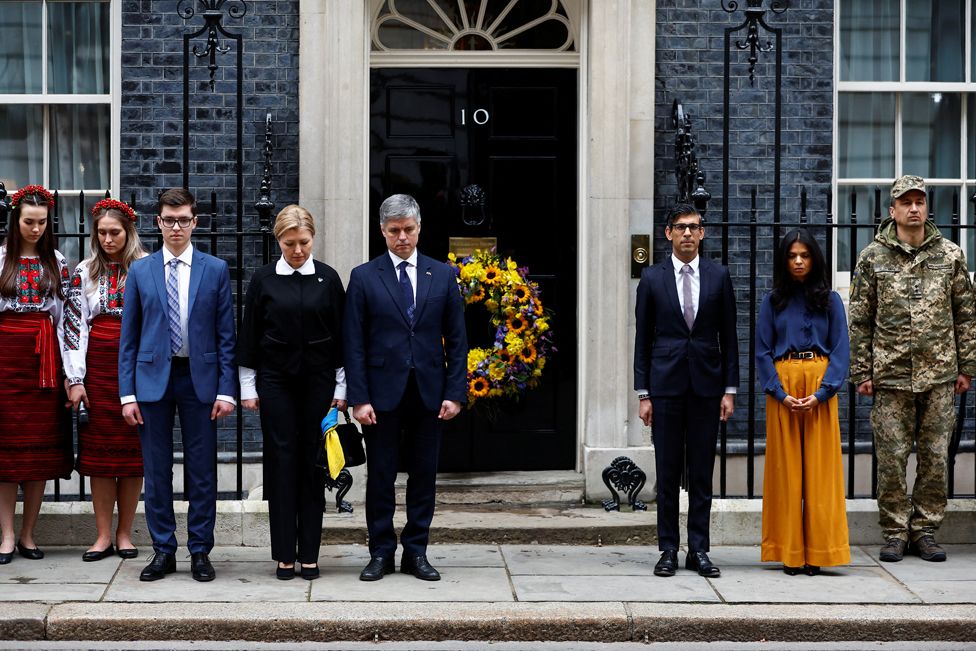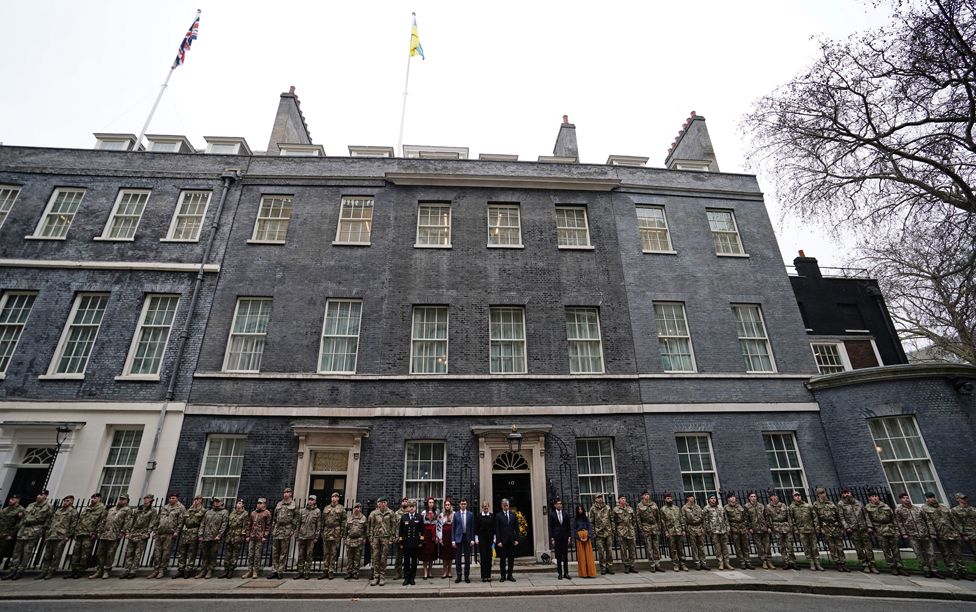 At Grey's Monument in Newcastle upon Tyne, England, Ukrainian community organizations congregate.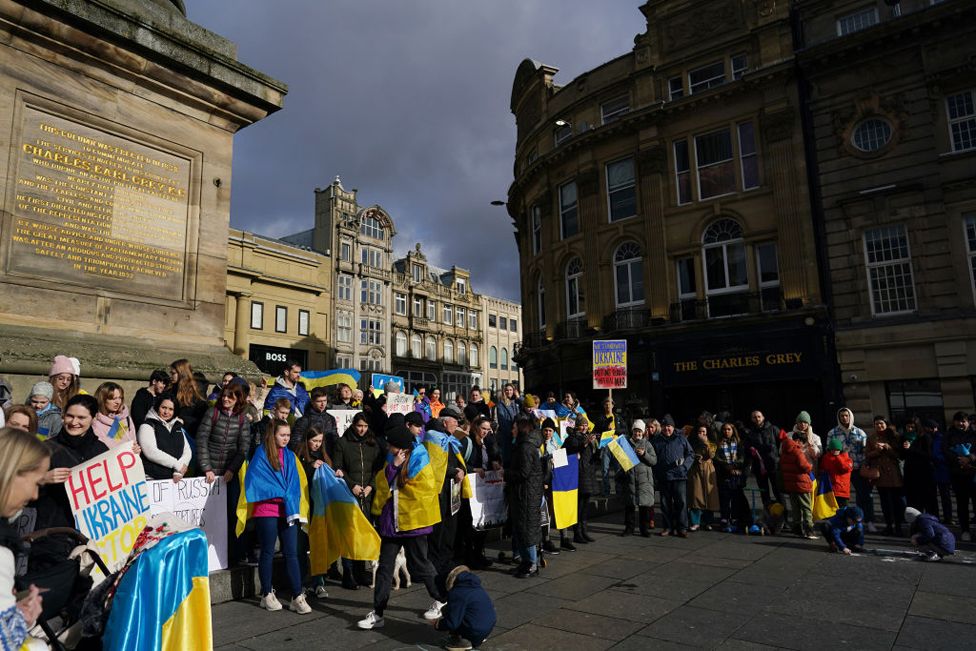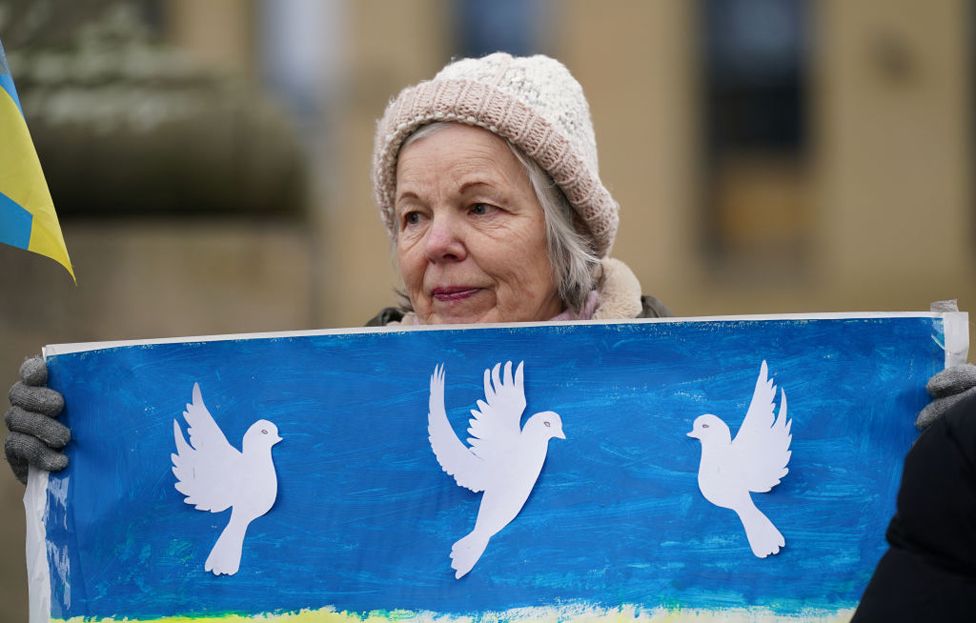 After a moment of silence at Liverpool's Peter's Lane, Alisa Bushuieva, a teenage Ukrainian girl who was forced to flee with her mother in February of last year, played the piano for the audience.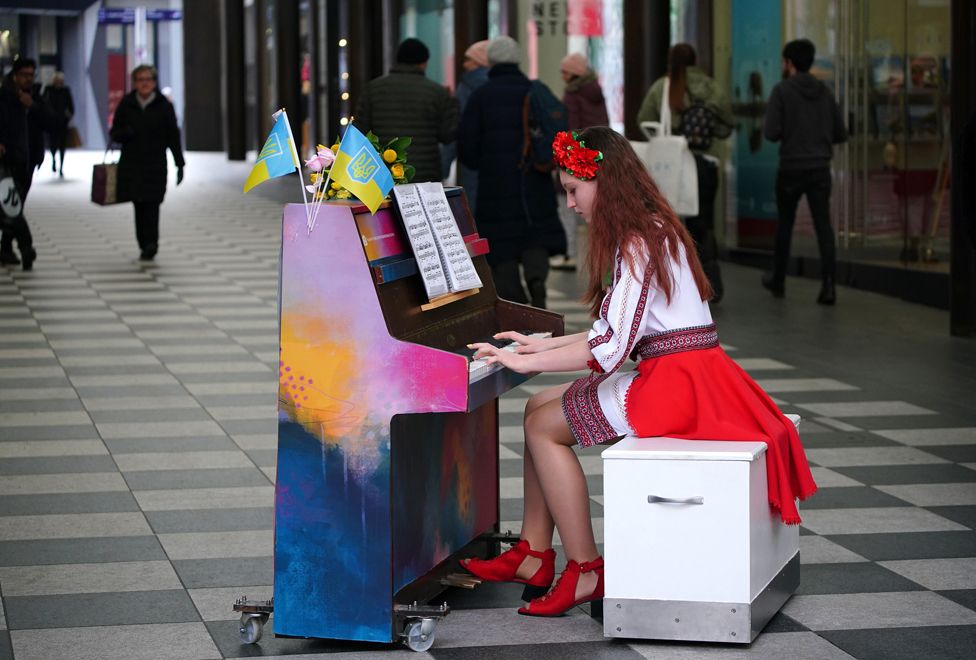 During an interfaith prayer service at the Ukrainian Catholic Cathedral in London, students from St. Mary's Ukrainian School lit some of the 52 candles, one for each week of the war.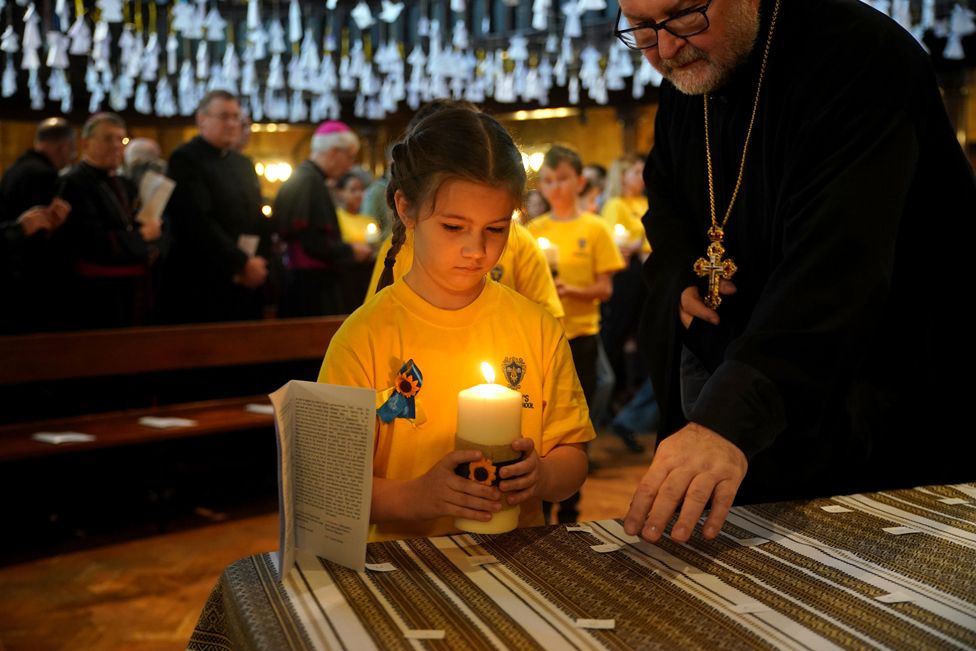 The service was officiated by Bishop Kenneth Nowakowski, and London Mayor Sadiq Khan gave a speech. .
461 paper angels have been placed around the cathedral, one for each child who has passed away in the previous year, according to the official statistics.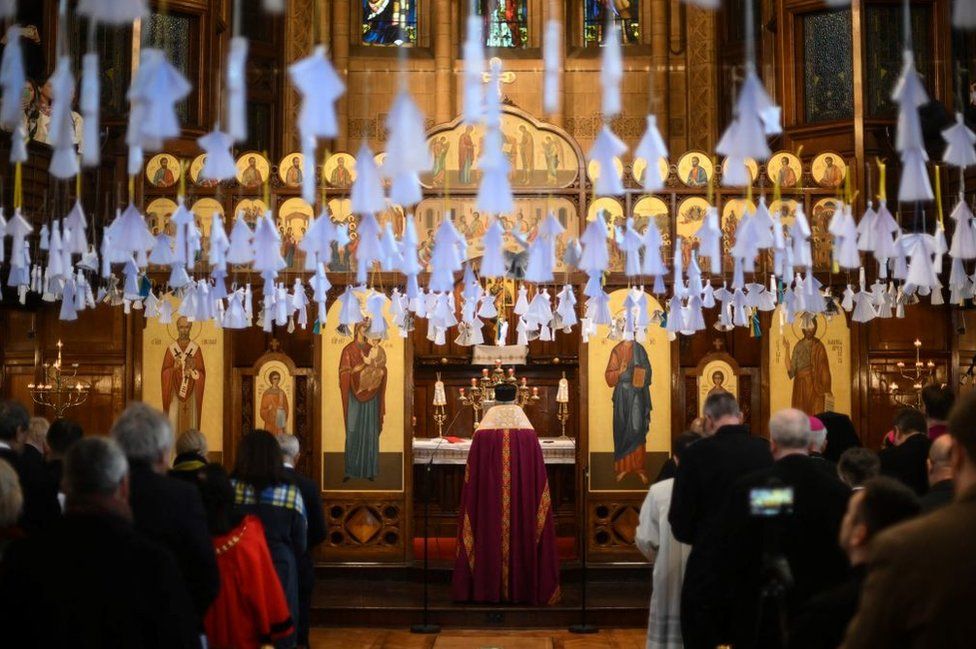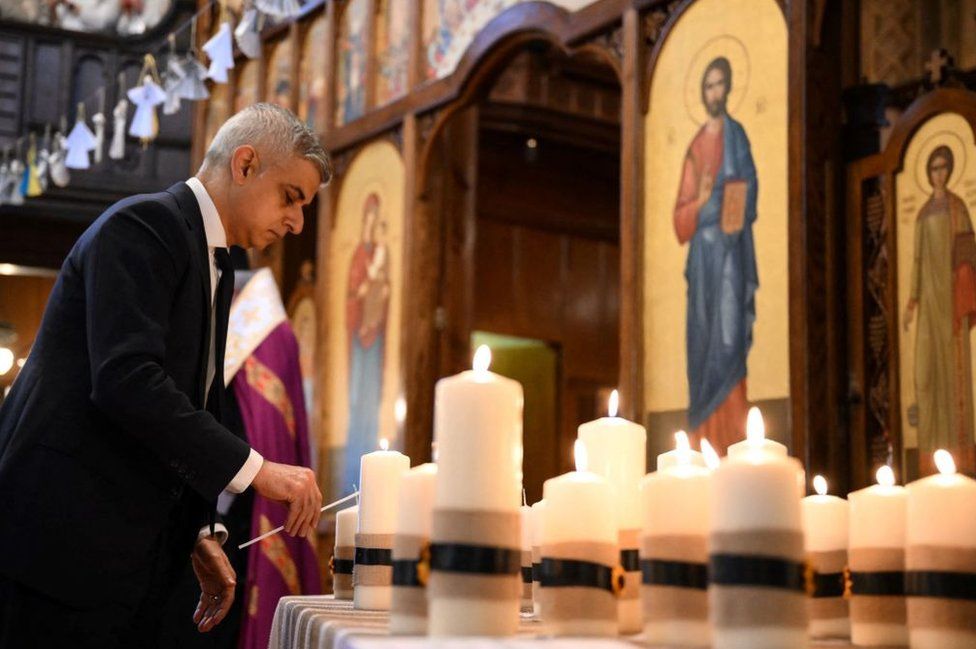 A national prayer for peace is recited at St. Utrecht's Dom Church, also known as St. Martin's Cathedral.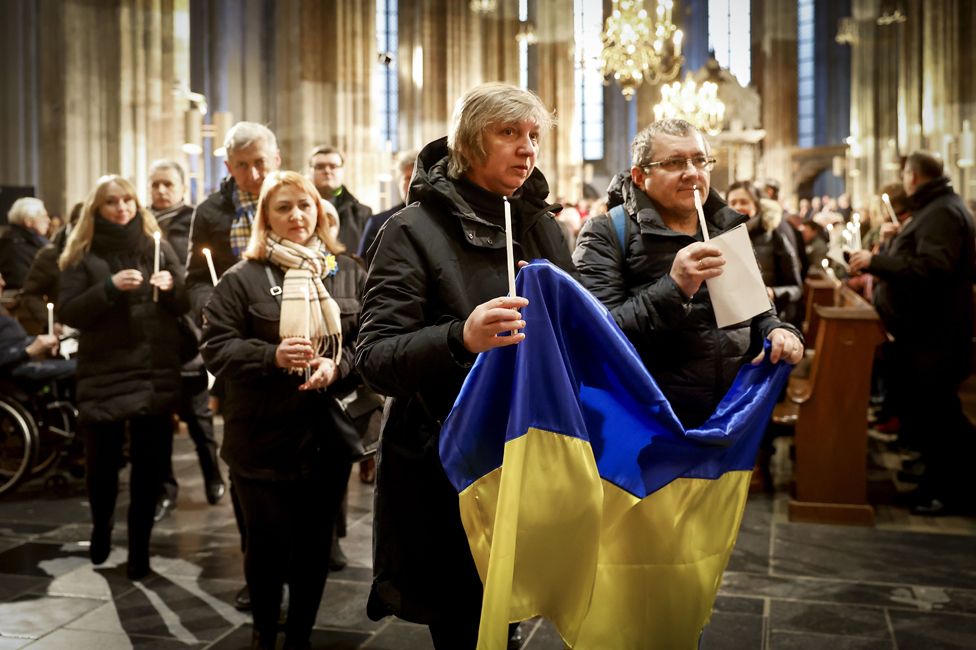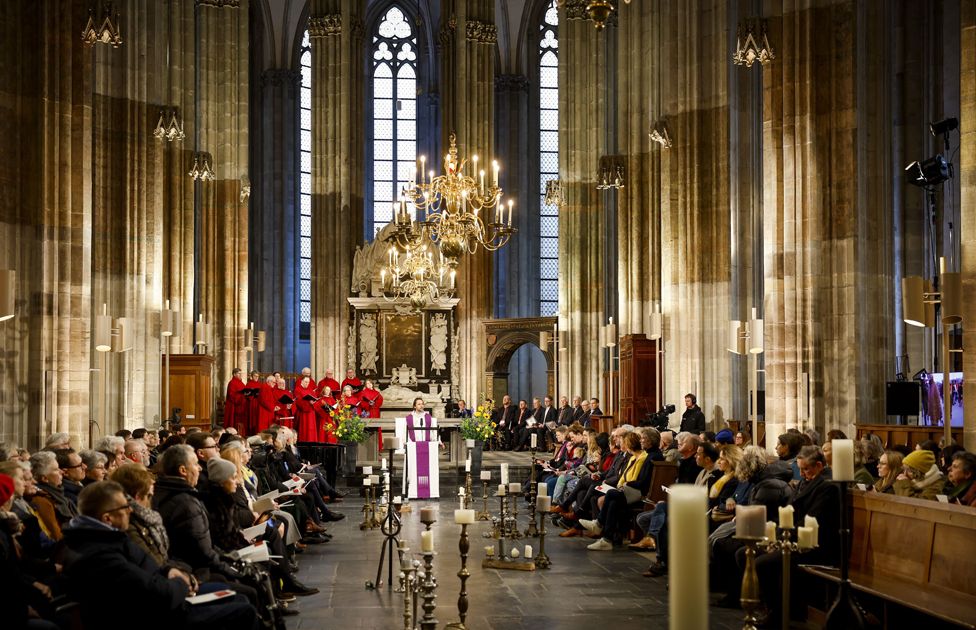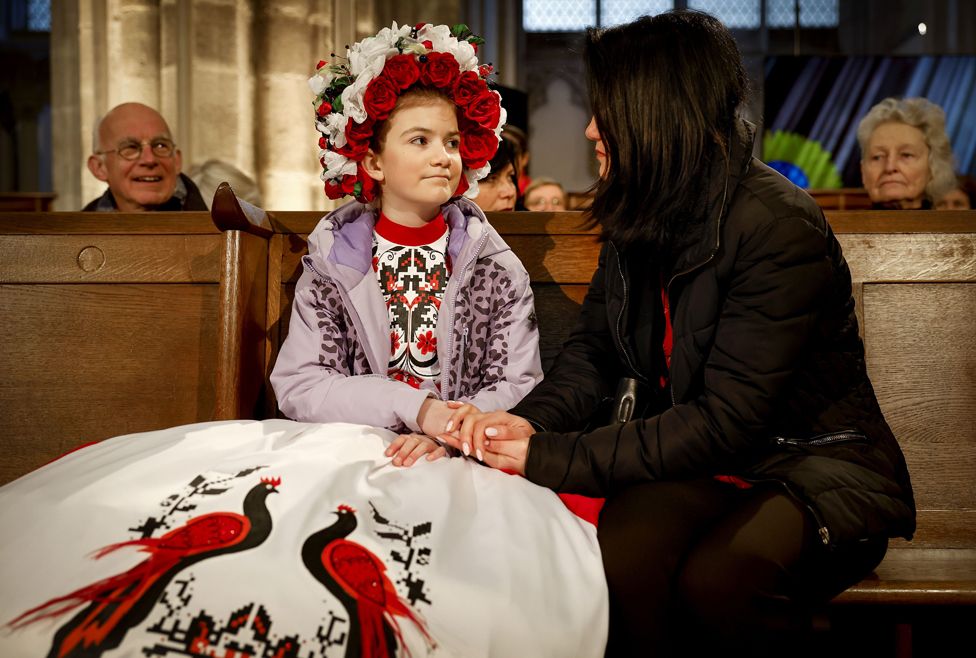 At an early-morning memorial service held at Lydd army camp in Kent, southeast England, Ukrainian military recruits gathered with British and Canadian troops for prayers, blessings, and a moment of silence.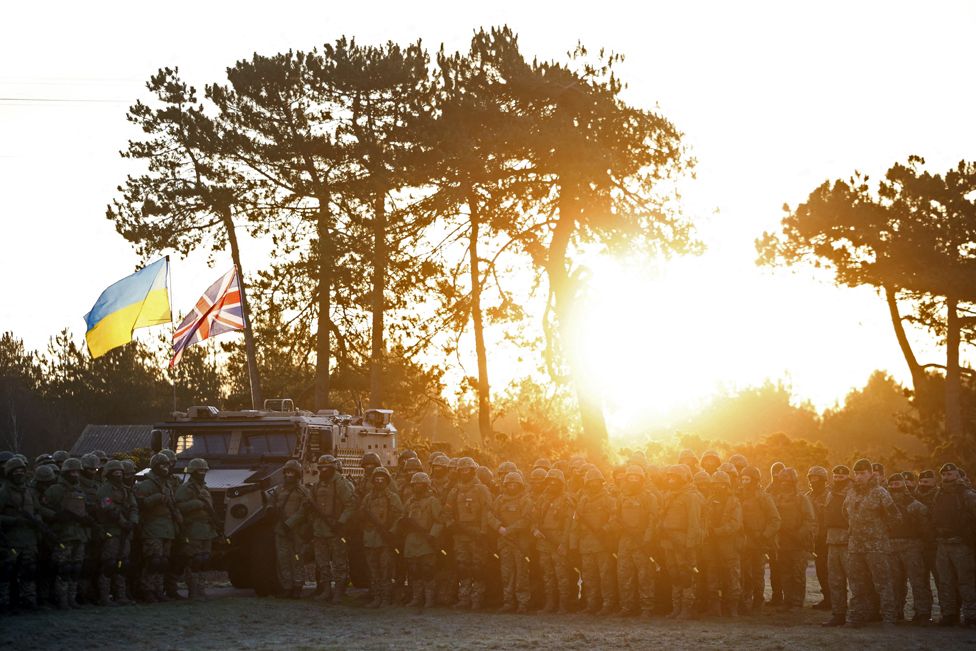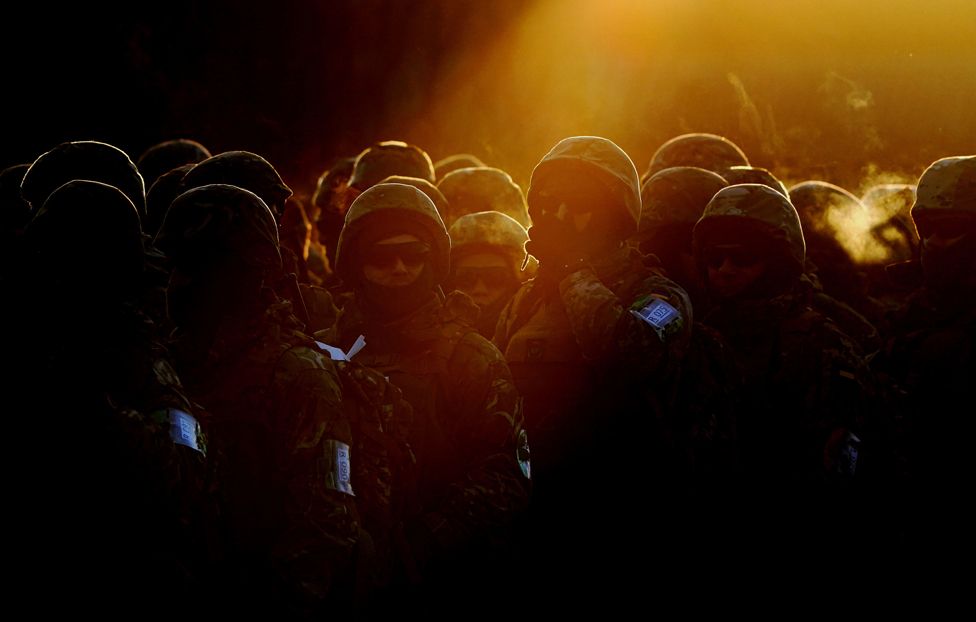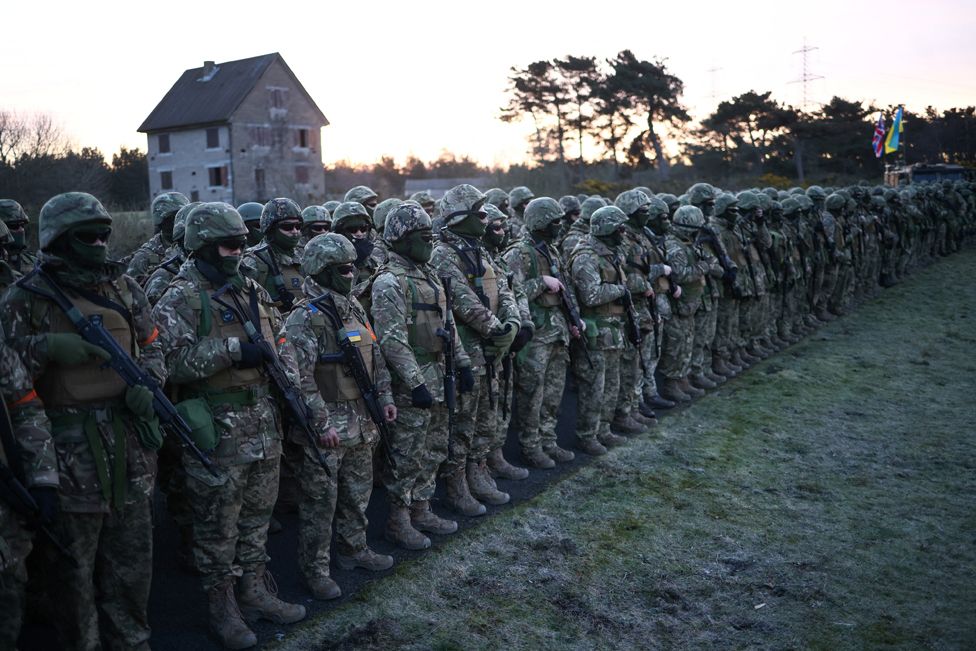 In soggy Tokyo, protesters staged a demonstration in opposition to Russia's aggression against Ukraine.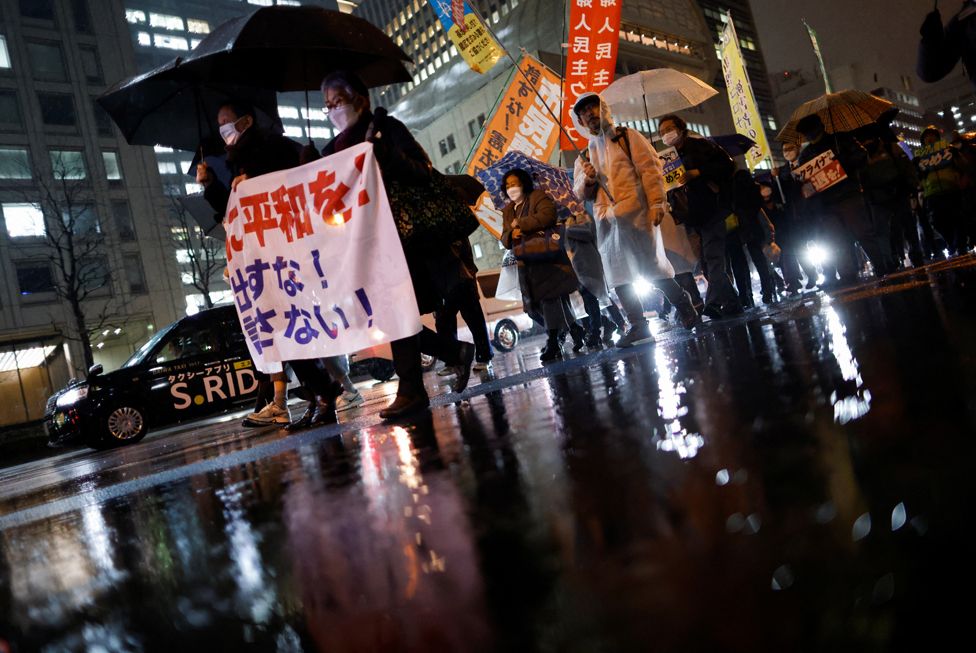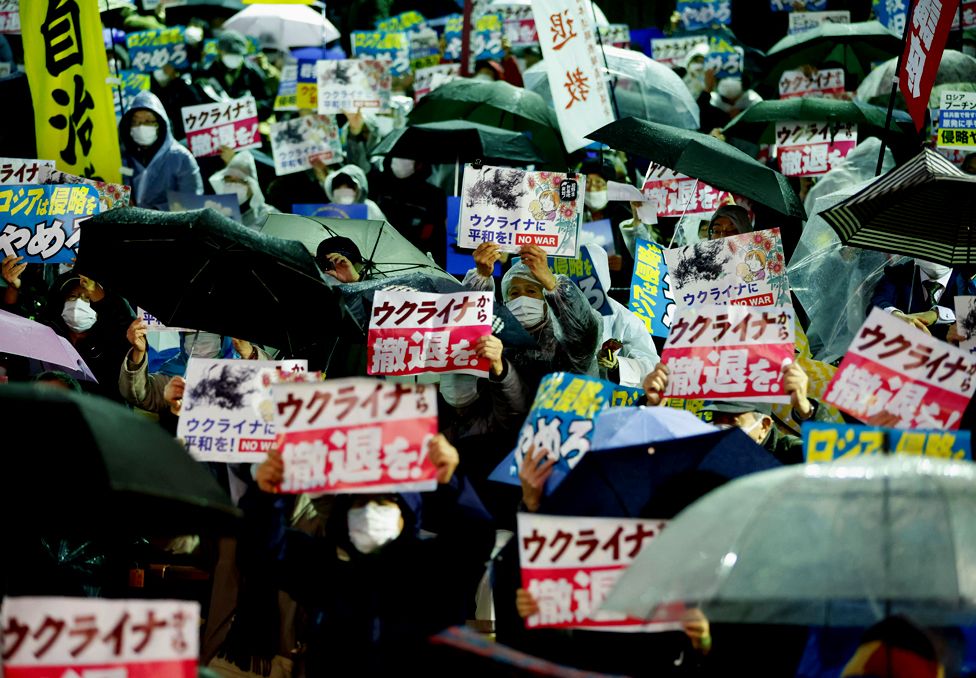 Outside the city's UN University, a candlelight vigil was held.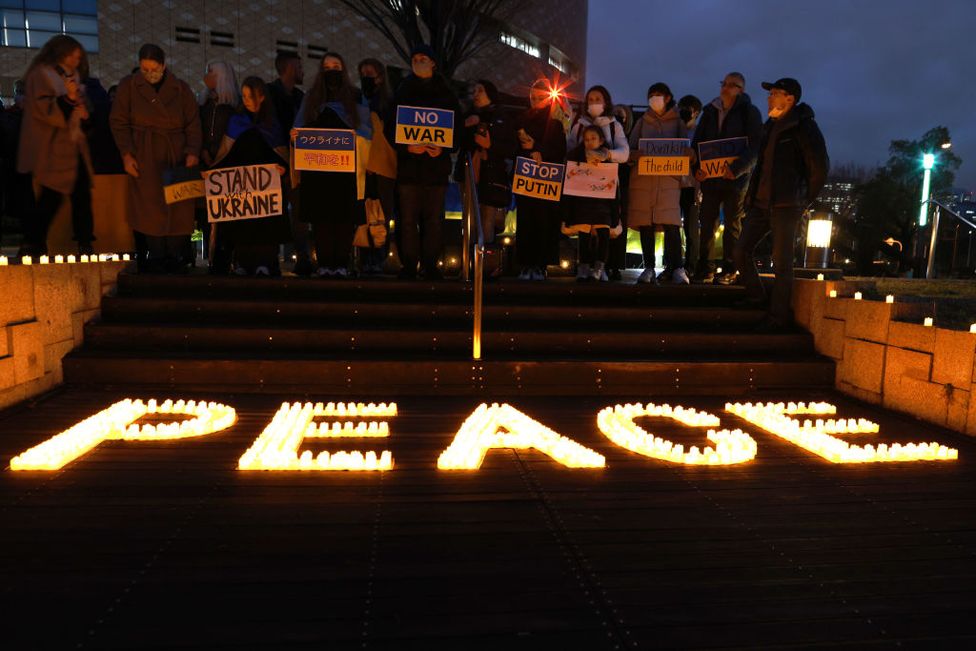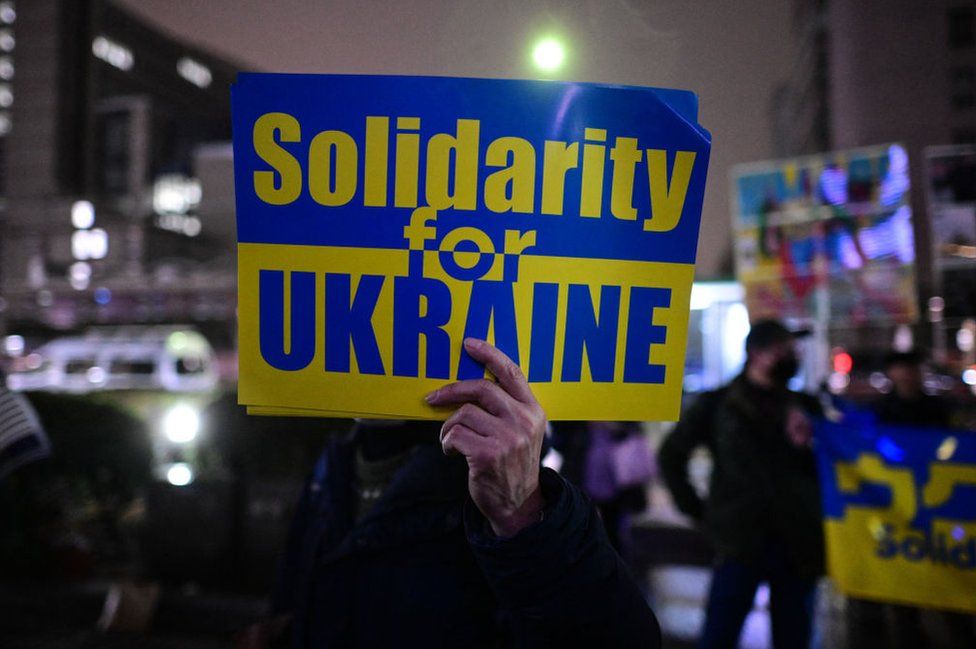 In Melbourne, Australia's Federation sq\., a candlelight vigil is held to remember the one-year anniversary of the war in Ukraine.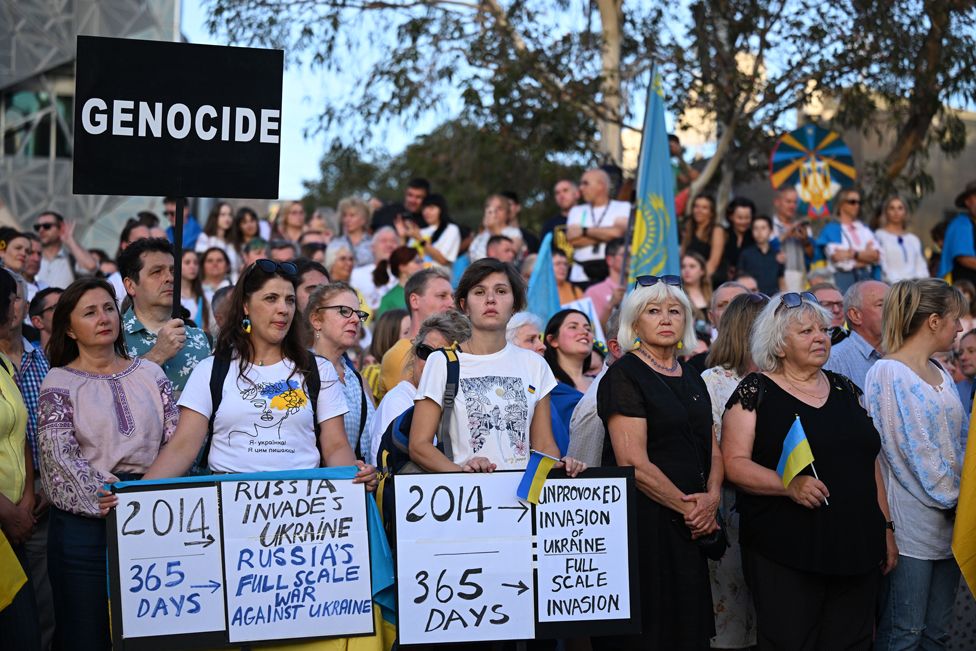 At the "365 Days Strong" rally and candlelight vigil in St Mary's Cathedral sq\. in Sydney, Ukrainians and their supporters take part.
Later in the day, the colors of the Ukrainian flag were displayed on the Sydney Opera House's sails.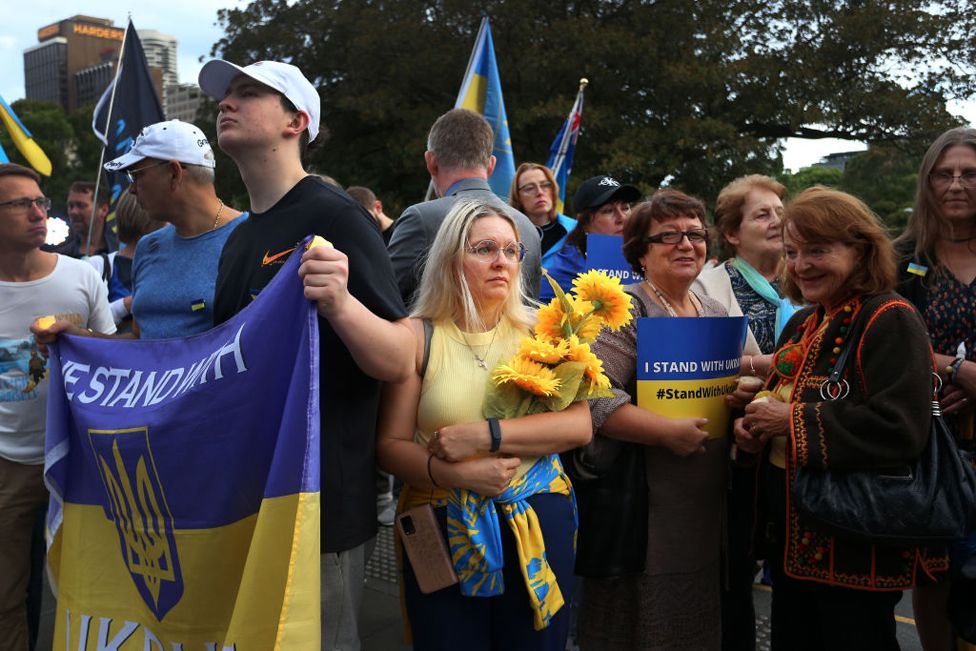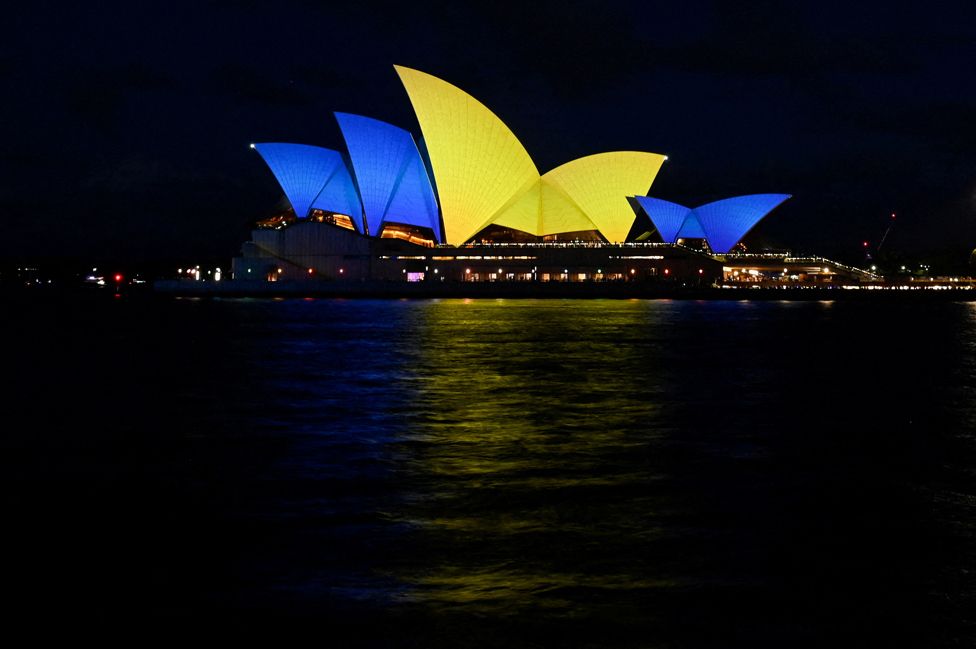 Copyright applies to all images.