If you say "you" to someone in India, how do you address them? Do you say a formal "aap" or a casual "tu" or use the neutral pronoun "tum"?
Indian Twitter has been discussing this issue for the past few days.
It all began this week with a tweet from Pratibha, a 31-year-old woman from Delhi, who claimed it was impolite to address a stranger with the informal "tu" pronoun.
"Never speak Hindi to anyone in Bombay [Mumbai]. They won't mind addressing you with a "Tu" even if you are complete strangers. Such unacceptable conduct," she wrote.
A discussion on proper pronoun usage in Hindi was sparked by the post, which received over a thousand responses and over a million views.
Despite being spoken by over 46% of the country's population, it is rarely the most popular tongue outside of northern India. The pronoun usage in Hindi varies by region and there are several dialects.
The word "tu" is derived from the local Marathi language and does not have the same connotations of disrespect as it does in some parts of northern India in Bambaiya Hindi, the dialect used in Mumbai in Maharashtra state.
According to Marathi speakers, it is even mentioned in literature, devotional songs, and prayers in relation to Hindu deities like Ganesh and Vitthal.
According to BBC Marathi's Amruta Durve, "What it indicates is a close bond or intimacy.". It's certainly not disparaging.
Pratibha told the BBC that her tweet alluded to an event that happened ten years ago. For the first time, she was speaking with a Mumbai-based colleague.
After speaking to her in English for a while, he switched to Hindi and questioned her in it, "Tu Hindi me baat kar sakti hai [do you know Hindi]?".
Pratibha only uses the more casual pronoun when speaking to her younger brother or her classmates. She always uses the respectful pronoun "aap" to address her parents, her elder brother, and everyone else she doesn't know.
"This caught me off guard. I believe that "tu" between strangers implies an unwarranted level of intimacy when a respectful distance is more appropriate.
When Pratibha posted about the incident on Twitter, she said she wasn't prepared for the response she received. "I have fewer than 2,000 followers, so I figured there would be two responses to this. I'll answer both of them, and that will be it. But it has developed a will of its own.
Although some trolled her, she claims that the majority of the comments were amusing because her post was "written in jest.".
A variety of jokes and comments on Twitter have been inspired by the cultural differences in speech patterns among different regions.
It inspired a lot of entertaining banter. Bollywood songs' tu began to be changed to aap in memes and online posts.
But many also noted the irony of insisting on the use of "aap" when the same people frequently used "tu" to disparage workers and members of marginalized castes.
The discussion also highlighted the displeasure people felt when told to speak in a particular manner, particularly in their home states.
Hindi proficiency is a sensitive subject in India. Ministers from the ruling Bharatiya Janata Party (BJP) have come under fire recently for suggesting that the language could replace English or even serve as the primary language of instruction in all of the nation's schools.
Many different languages are spoken in the eastern and southern states of India, and some of these states have frequently resisted such recommendations.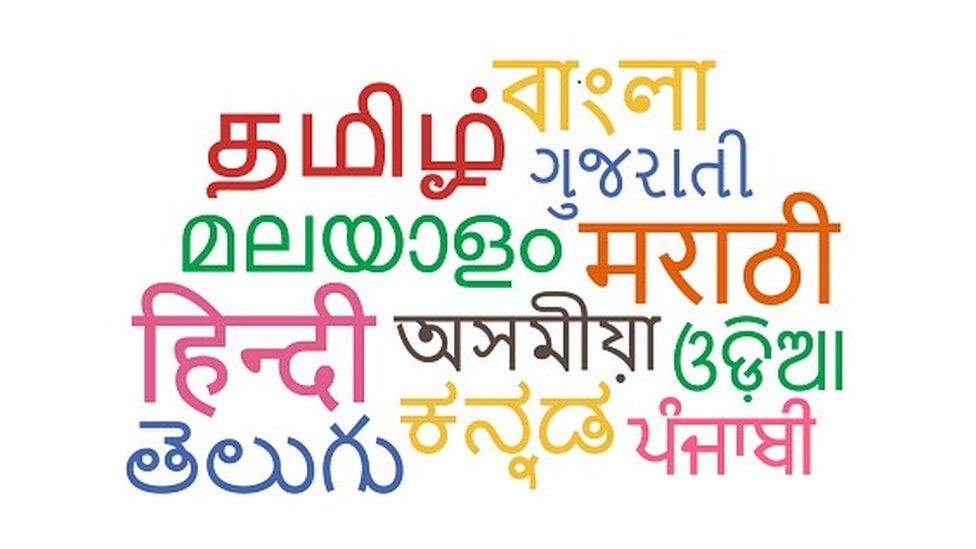 Pratibha claims that the Twitter conversation was a little bit of a learning experience for her and that she has gained a better understanding of the possibility of linguistic and cultural differences in the way people speak in various regions.
She nevertheless "stood by" her original viewpoint, contending that anyone learning a language should try to do so correctly and with awareness of cultural sensitivities.
She claims that the debate's ability to make people laugh was one of its most important lessons for her.
"I take credit for Twitter's brief resurgence in fun because, for once, there was no longer a religious or political debate going on. I'm pleased to have contributed to something this good.
.