Tornadoes and strong winds were carried eastward by a winter storm that brought unheard-of snowfall to southern California.
Due to the region's impending severe weather through Monday, residents of Oklahoma, Kansas, Missouri, and Texas were advised to seek shelter.
There were reports of homes being damaged and power lines being knocked down, leaving thousands without electricity.
Later in the week, the upper Midwest is anticipated to experience more severe weather.
As the storm swept the US state of California, residents there had to deal with widespread power outages, flooding, and road and beach closures.
After days of violent winds, more than 120,000 people—many of them in the Los Angeles area—lost electricity.
In California, there were still about 43,900 homes without electricity as of Monday. As the storm moved northeast, a further 52,970 people lost power in Missouri, Texas, Oklahoma, and Nevada.
Seven tornadoes were said to have struck Oklahoma late on Sunday. Footage of homes and cars with collapsed roofs due to the high winds was captured. Twelve weather-related injuries were reported by officials.
Near the Oklahoma border in northern Texas, winds as strong as a Category 3 hurricane at 114 mph (183 km/h) were measured.
The National Weather Service predicted a "deep mid-latitude cyclone" would hit parts of the Midwest, bringing showers and thunderstorms, and that severe weather is expected to continue on Monday.
The state of Michigan, where more than 136,000 people still lack power as a result of a winter storm last week, is also anticipated to experience yet another storm.
While California struggled with a rare snowfall and one of the strongest storms to ever hit the state, last week's severe weather caused record-high temperatures in some parts of the east.
The storm closed Interstate 5, a north-south highway on the West Coast. Sunday saw its reopening.
The severe winter weather, however, will keep Yosemite National Park closed until Wednesday.
According to the authorities, Saturday's lightning strikes in LA County forced the closure of all beaches for several hours.
Flights in the area were reportedly grounded as well.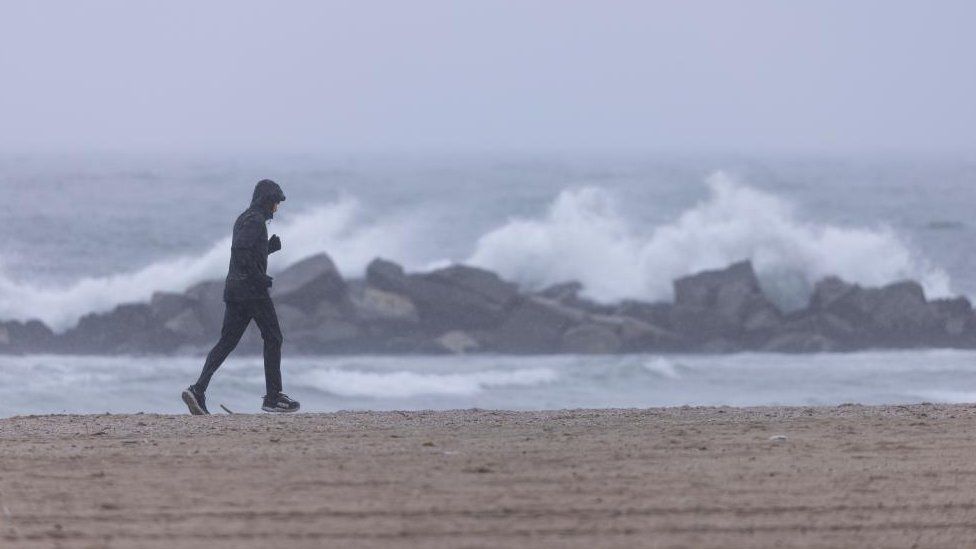 Sacramento, the state's capital, residents have been advised to stay home from Sunday through Wednesday as rain and snow are expected to resume.
An emergency has been declared in one county in Oregon, California's northern neighbor. The authorities claimed that by doing this, it would be possible to quickly allocate the necessary materials if needed in the future.
There have not yet been any reports of storm-related fatalities or serious injuries.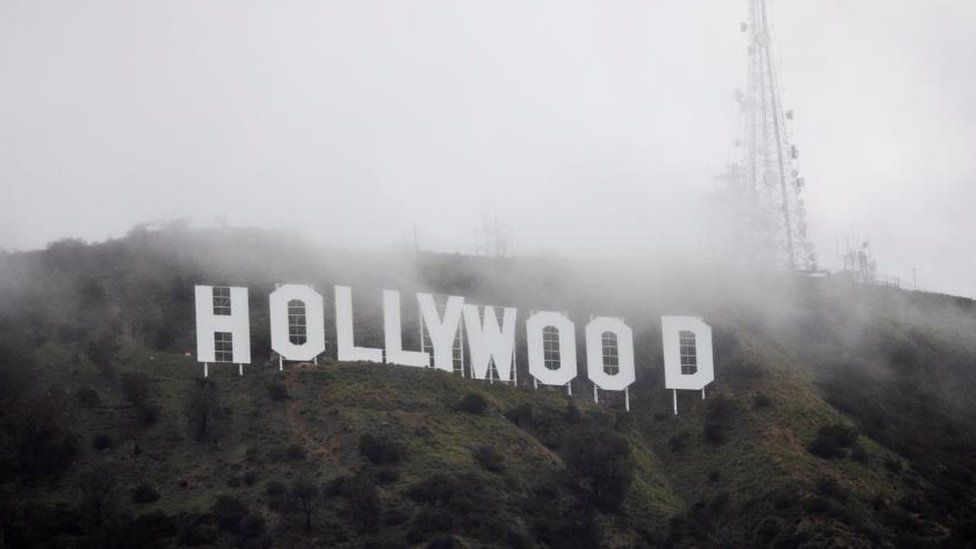 In Los Angeles, a city renowned for its palm trees and sun-kissed boulevards, snowflakes were spotted falling earlier this week.
Locals were seen gazing in wonder at the unusual sight of a snow flurry encircling the Hollywood sign on Mount Lee.
.