According to a firefighter who saved lives in Turkey, no amount of training could have prepared her for the devastation she saw.
Since the earthquake of magnitude 7.8 struck last week, over 41,000 people have died as a result of it.
One of five Welsh firefighters in a 77-person team sent to Antakya by the UK Foreign Office was Emma Atcherley from Bedwas, Caerphilly.
They are depending on you to help them locate their loved ones, she said.
There is also emotional pressure, she continued, because family members are waiting for news on all the streets outside the buildings.
Her team included firefighters from all over the UK, medical professionals, a structural engineer, and four search dogs that had been sent to the Hatay province.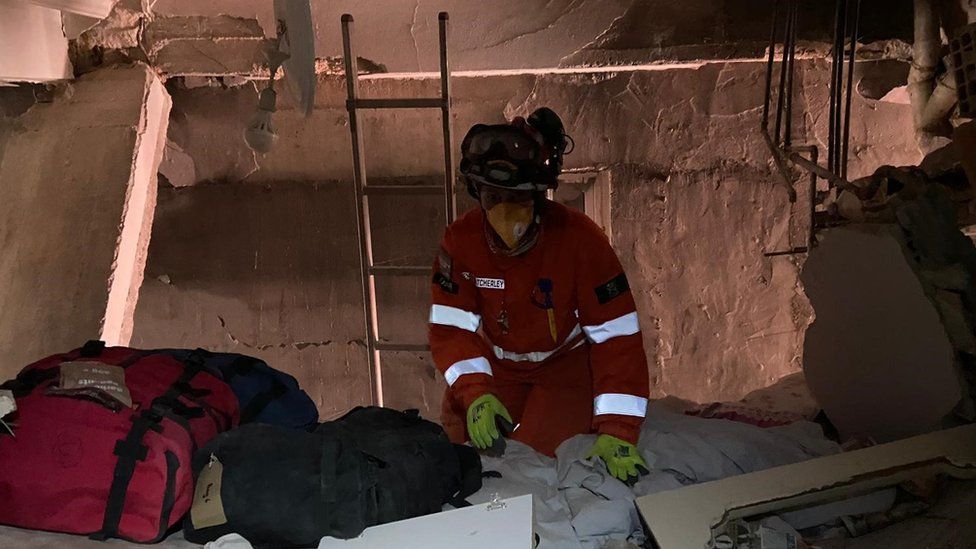 On Thursday, Ms. Atcherley said on BBC Radio Wales Breakfast, "Our main goal was to look for people who were still alive in the rubble and rescue them.".
"The destruction everywhere. is amazing," she declared. "Some buildings have fallen on their sides, and there are entire streets with collapsed buildings. ".
Despite having members from various fire services, the team regularly engages in exercises and collaborates to ensure that everyone has the trust necessary for efficient operation.
There is no amount of training that, in her words, "can get you ready for the emotional toll and the damage we've seen.". "There is pressure on you to perform well. " .
She explained that since the first 72 hours of a rescue phase are crucial, the team had to act quickly.
In addition to listening, shouting, and asking people to shout back or knock on doors, the rescue team also trains its dogs to sniff out people who are still alive.
It's all hands on deck to find them once we've determined there is someone inside, according to Ms. Atcherley.
It was "incredible" how she managed to find someone. It's a really satisfying feeling. ".
"There were a ton of people lying around on the ground. People would be present everywhere in anticipation and hope of discovering someone still alive as all the locals would arrive. ".
Eight people were saved by her team, and three more were located in the rubble by their dogs and pulled out by other teams.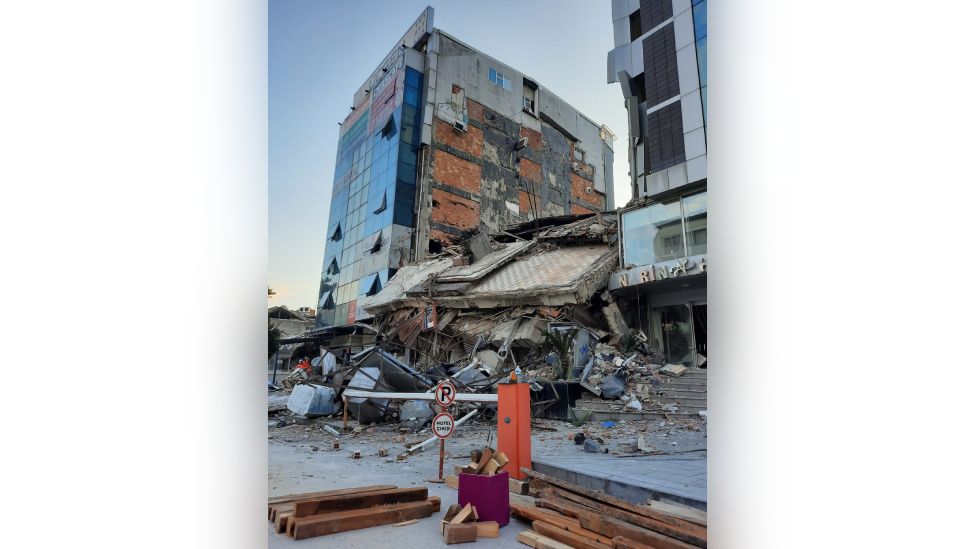 "The rescue operations take a while because the people are buried deep inside the buildings. To get them out, you need to determine their location and the best way to safely build a tunnel to them, according to Ms. Atcherley.
Shift work is done by the team.
"Once someone is found, we'll keep working until we can free them. It's fine if it takes four hours.
"It takes as long as it takes, which is 20 hours. ".
It's wonderful to see families reunited, Ms. Atcherley said.
"We are incredibly proud of everything we have accomplished and the lives we have improved.
. "