After his sister and her family were killed in the earthquake in Turkey, a businessman from Northern Ireland has spoken of his grief.
Ibrahim Urs, who was born in the Turkish province of Hatay, now resides in Coleraine, County Londonderry.
Over 35,000 people have now died, one week after an earthquake struck Turkey and Syria.
That number may double, the UN has warned.
Mr. Urs stated that three of his relatives—his sister, her husband, and two nephews—were among those lost in the building collapse.
He returned to Turkey, where his relatives were all interred together on Sunday.
He told BBC Radio Ulster's Evening Extra, "My whole family is so sad; we are all feeling really bad right now.".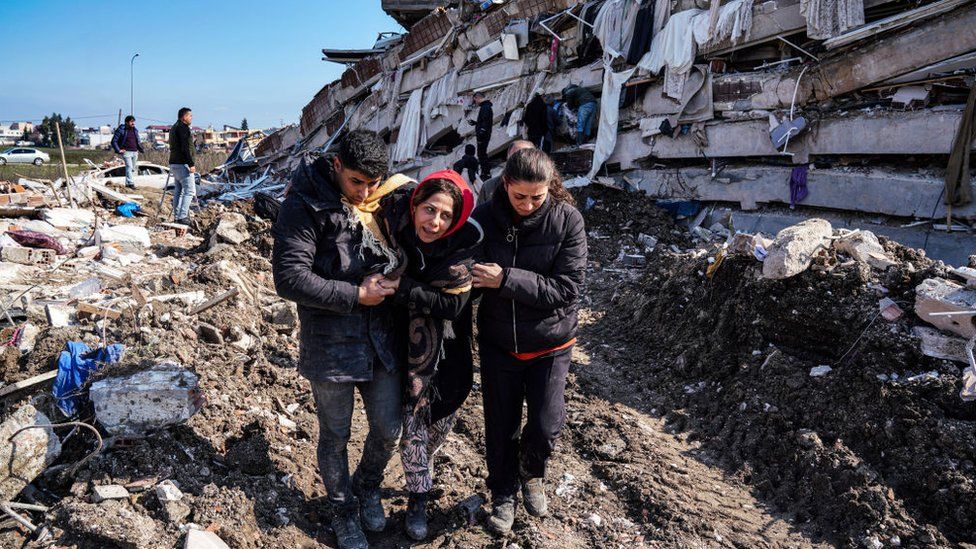 According to Mr. Urs, his sister, Arzu, had been to him "a second mother.".
She was so young, he continued, and all the children were too; the oldest was 11 years old and the youngest was 7 years old.
He has made the trip to Turkey's Antakya, where he is supporting his kin by attending the funerals this week.
The daughter of Mr. Urs' sister, who survived the earthquake but lost her mother, father, and brothers, would now be returned to Northern Ireland, he claimed.
She saw her family members die tragically and was pulled from the wreckage.
We're just trying to take care of her as best we can," he said.
She is out of everything. She must cope with this ordeal. I'll do my best to arrange the documents for her. ".
In Coleraine's Kingsgate Street, where he owns a barbershop, Mr. Urs lauded the citizens of Northern Ireland for their assistance in the wake of the earthquake.
He continued, "I really appreciate it that they have supported me with so many messages, texts, and phone calls.
I wasn't expecting it. There, I really feel like I have a big family.
"Thank you so much to everyone.
. "