Most animal lovers dream of observing dolphins and whales in the wild, swimming and playing in the water.
But according to a recent report by MPs, the UK government is failing some marine wildlife.
According to the Environment, Food and Rural Affairs Committee (Efra), protections for these species are less robust in this country than in others.
Threats to marine life include climate change, water pollution, and underwater noise.
However, these animals are essential to maintaining a balanced ecosystem and supporting economies that rely on coastal tourism.
The government watchdog, the Climate Change Committee, has characterized government efforts to scale up climate action as "worryingly slow" in light of the findings.
The UK should encourage nations with which it has trade agreements to stop killing marine mammals, according to politicians on the Efra committee.
Supporters of this practice claim that it is a sustainable method of obtaining food from nature and a significant component of their cultural identity in nations like Iceland, Japan, and the Faroe Islands.
The committee's chairman, Conservative MP Sir Robert Goodwill, told the Guardian that "we can and should do more to stop this as we sign new post-Brexit trade deals worldwide.".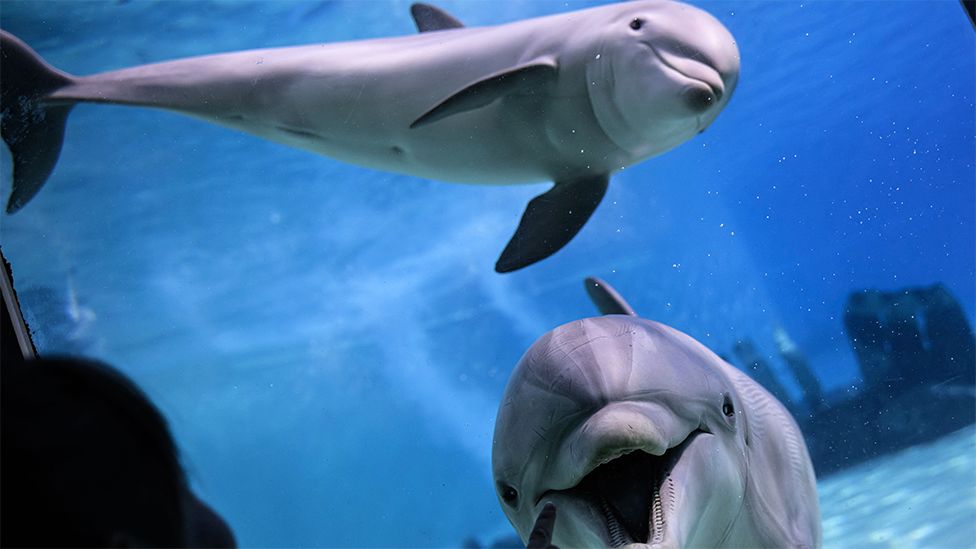 Bycatch, or the capture of animals during fishing operations intended to catch other species, is another threat mentioned in the report.
"A far greater cost is incurred when these lovely creatures are snarled in fishing gear. This mass murder must end immediately. Our future generations expect it of us, says Sir Robert.
With prior reports indicating that approximately 650,000 marine mammals are killed globally each year in this manner, MPs recommended better monitoring of this situation.
According to Chris Butler-Stroud, CEO of Whale and Dolphin Conservation, "this stands in stark contrast to this country's proud history of advocating for whales and dolphins around the world.".
It's not too late to make things right, he told the committee that heard his testimony for the report.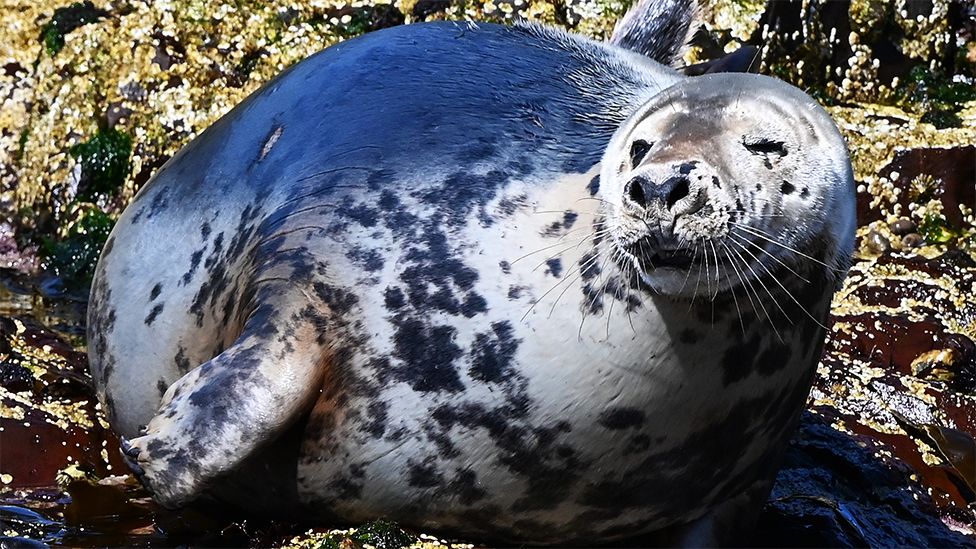 Additionally, MPs are calling for stronger legislation due to concerns that the current legal framework is inadequate in comparison to other nations.
The section of the Wildlife and Countryside Act that prohibits the intentional taking of species and their possession or trade does not apply to the population of grey seals in the UK.
According to MPs, the 120,000 seals that exist in the nation should be included on this list as soon as possible.
Recommendations from the report will be taken into consideration, a spokeswoman for the Department for Environment, Food, and Rural Affairs said in response.
"The UK has a proven track record in marine conservation and attaches great importance to ensuring that the proper management and protection of marine mammals is in place. " .
By launching programs like the Marine Wildlife Bycatch Mitigation Initiative, which "outlines how the UK will achieve its ambitions to minimise and, where possible, eliminate the bycatch of sensitive marine species," the government, she continued, had demonstrated its commitment.
Chris emphasized that his wildlife charity backed the push for better legislation to address problems.
"It would close the gaps revealed by the Efra committee's report, eliminate the contradictions in our laws, stop UK ports from being used to sustain the hunting of whales and dolphins, and make this country a beacon for whale and dolphin protection," he continued.
Check out Newsbeat on. Twitter.  and . YouTube.
Tune in to Newsbeat. live. weekdays at 12:45 and 17:45 - or playback. here.