According to testimony given in court, Thames Water dumped significant amounts of waste into two rivers, killing more than 1,400 fish.
In October 2017, the company let loose what was estimated to be "millions of liters" of undiluted sewage from sewage treatment facilities close to Gatwick Airport.
The supplier entered a guilty plea to four charges in February.
The company, which provides services to 15 million households, will be sentenced on Tuesday as it struggles with mounting debt and worries about its future.
Between Crawley, in West Sussex, and Horley, in Surrey, there was a "significant and lengthy" period of pollution of the Gatwick Stream and River Mole, the Lewes Crown Court was informed.
The court heard that for 21 hours, a storm pump at the Crawley Sewage Treatment Works site unexpectedly diverted sewage to its storm tank, and the release went "unnoticed.".
The prosecutor, Sailesh Mehta, claimed that the sewage spill was "an accident waiting to happen.".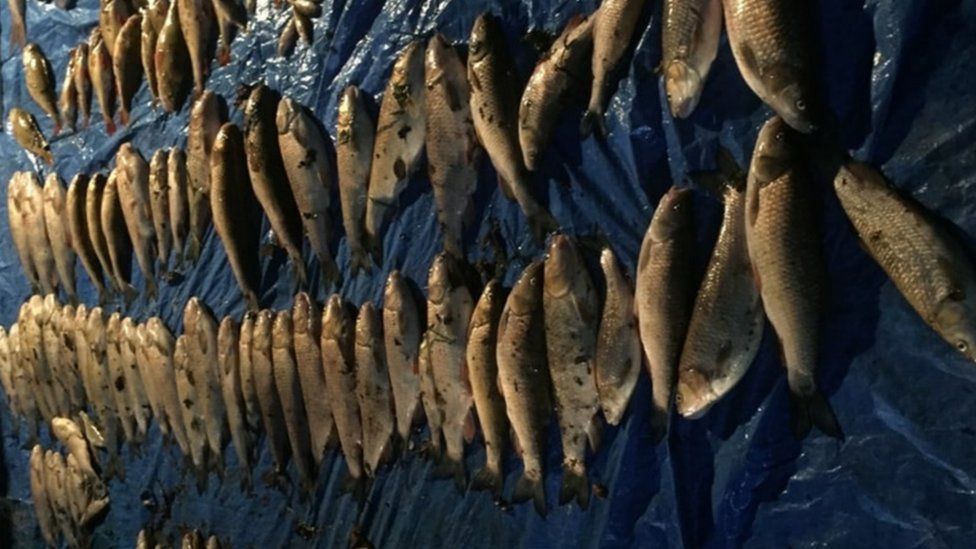 People saw the river turn "black" and "grey," with "huge numbers of dead fish" visible in the water, according to eyewitness accounts read in court, according to the testimony.
According to reports, Environment Agency officers found nearly 1,400 dead fish in the rivers after the incident.
Thames Water issued an "unqualified and sincere apology" for the release and claimed to have made "voluntary reparation" of £1 million to the South East Rivers Trust.
The company, which provides services to residents of London and the Thames Valley, is in discussions with the government to obtain additional funding amid concerns that it will fail as a result of the unexpected resignation of its chief executive on Tuesday.
Sarah Bentley resigned due to the organization's subpar response to sewage spills.