A group of specialized vets from all over the nation descended on London Zoo to treat an earache in an endangered lion.
The procedure was necessary for the Asiatic lion Bhanu because he had experienced a string of excruciating infections in one ear that had not improved with drops.
In order to clean his ears and safely insert a small camera down his ear canal, the 13-year-old had to undergo general anesthesia as part of the treatment.
When he awoke, according to the zoo, he was soon "prowling around" once more.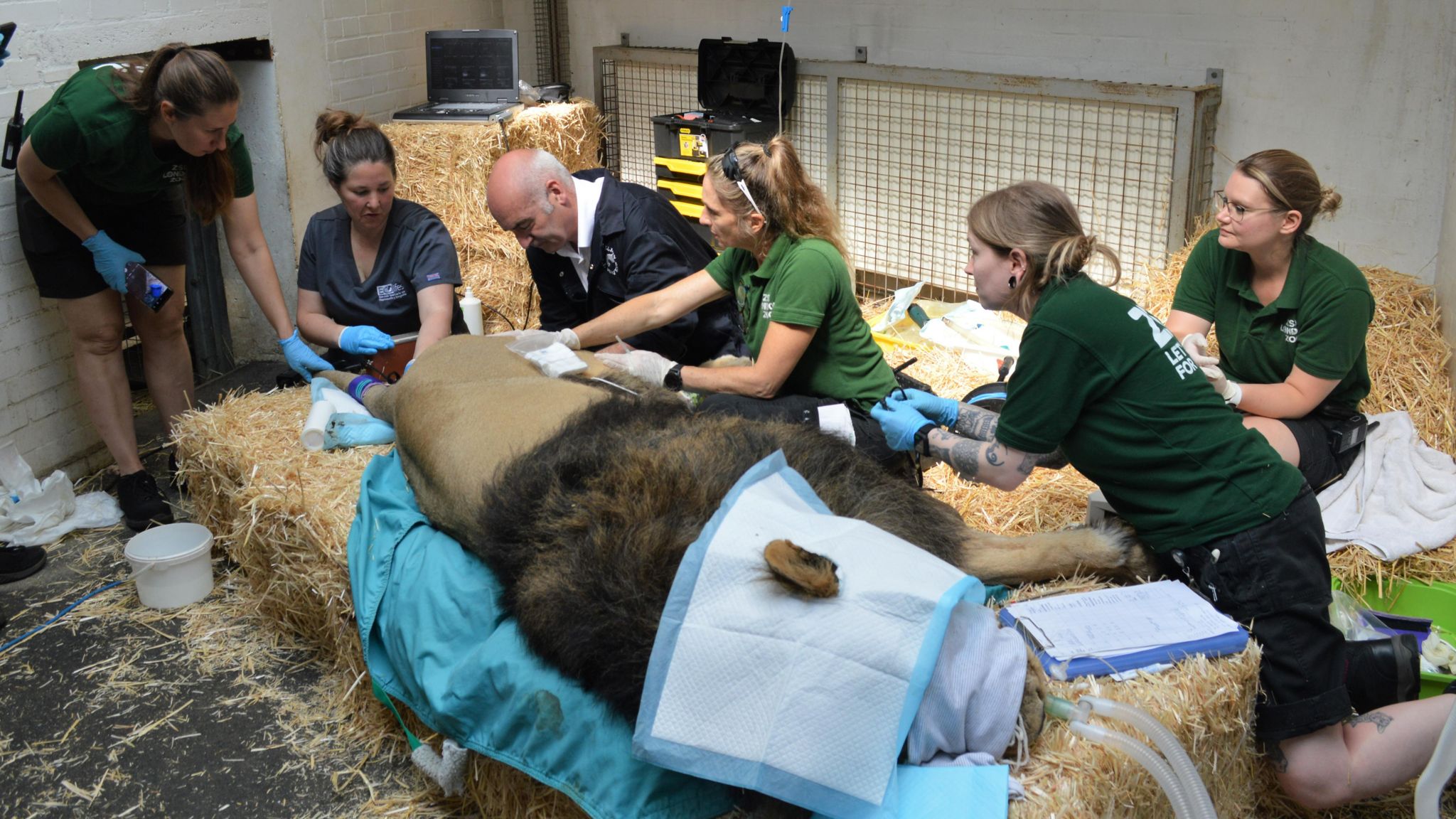 A scan revealed that Bhanu's repeatedly recurring ear infections were probably caused by his unusually narrow ear canal, so he is currently under a long-term medical plan.
He had to undergo anesthesia as a result, allowing for the cleaning of his ears and the administration of medication to treat the underlying infection.
The team's top priority, according to London Zoo veterinarian Stefan Saverimuttu, was Bhanu's comfort.
"We filled his cozy indoor den with soft straw in preparation for the procedure, and thanks to expert training from London Zoo's zookeepers and veterinary nurses, Bhanu chose to calmly present his leg so we could administer the general anesthesia," he said.
Bhanu, a 174kg (24 stone) member of the endangered Asiatic lion breeding program across all of Europe, weighs 24 stone.
A second ear cleaning will be performed on Bhanu's ear next year, according to the zoo, and its team will continue to monitor it over the ensuing months.