More Highland cattle will be released into a city park and given sound-emitting collars to prevent them from straying too far.
The UK's largest rewilding initiative, according to Derby City Council, will include adding more cows to Allestree Park.
By activating the collars with "virtual fences," it aims to use modern technology to keep them contained in certain areas.
It claimed that the action would increase biodiversity.
According to the council, the NoFence system will start to play music as the cows get close to the GPS-set boundary's edge.
A small pulse would be emitted if they tried to cross the line, just like a typical agricultural electric fence, and the beast would learn to turn around when the melody plays.
Although a physical fence would also be built as a backup, the council noted that The National Trust has already successfully used the system at Studland Bay in Dorset.
The cabinet member for street pride, recreation, and public spaces for Derby City Council, Jerry Pearce, added: "This is an excellent initiative that uses new technology to ensure we're looking after nature in the park in the best way we can, while keeping it an inviting and appealing place for residents and visitors to enjoy.
There is enough room for everyone, including more cattle, in Allestree Park, which is a sizable park and the largest public green space available in Derby. ".
The cows might be introduced by the fall once the fence is finished.
At the 320-acre park, a former golf course, where cattle were first introduced in 2015, new habitats like grasslands, wetland areas, and community orchards are also being created.
The council stated that additional cattle wouldn't restrict other park activities like dog walking.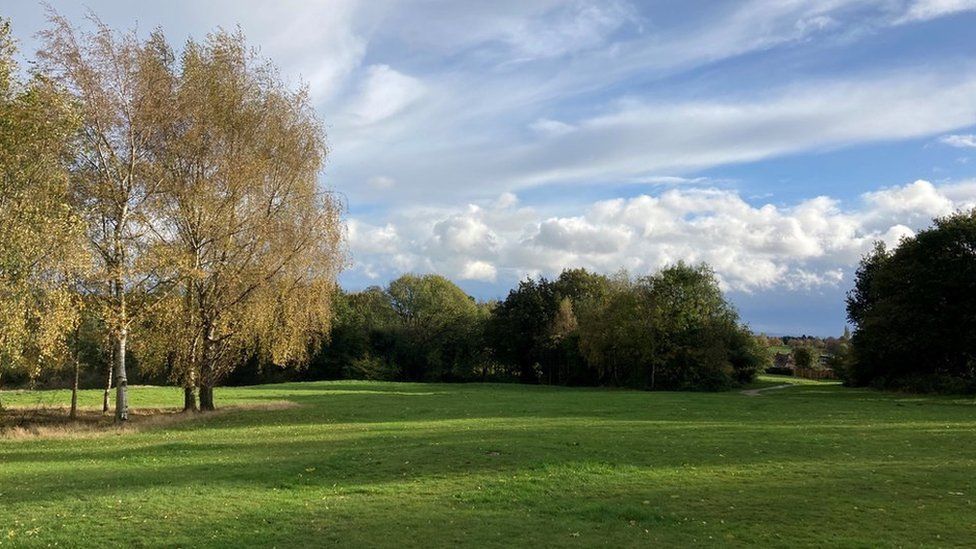 More grazing cattle being introduced to Allestree Park has always been a crucial component of our shared vision to rewild the area, according to Katherine Clarke, strategic lead of urban rewilding at Derbyshire Wildlife Trust.
It will support carbon sequestration, lower carbon emissions brought on by alternative maintenance methods, create a balanced ecosystem for a variety of habitats, and help to maintain the park's grasslands.
. "