As a significant deadline approaches, it has been requested that the Scottish government issue an urgent statement regarding the bottle return program.
If producers don't register by Tuesday night, they run the risk of being prohibited from selling their goods in Scotland.
The Scottish Tories have demanded a statement to address any "unanswered" concerns about the plan.
The administration promised to use a "pragmatic approach to implementation.".
On or after August 16th, a new 20p fee for beverages in cans or bottles will be implemented as part of the deposit return scheme (DRS), with the deposit being refunded when the beverage is returned for recycling.
Producers, who will be legally responsible for the management and collection of drink containers covered by the program, have until Tuesday at midnight to register.
However, industry leaders have cautioned that it could have potentially catastrophic costs for their companies.
While urging smaller businesses to register, Minister of the Circular Economy Lorna Slater stated that she is "actively considering" granting them a one-year grace period.
All three SNP candidates vying to succeed Nicola Sturgeon as first minister have voiced reservations about the plan as it stands.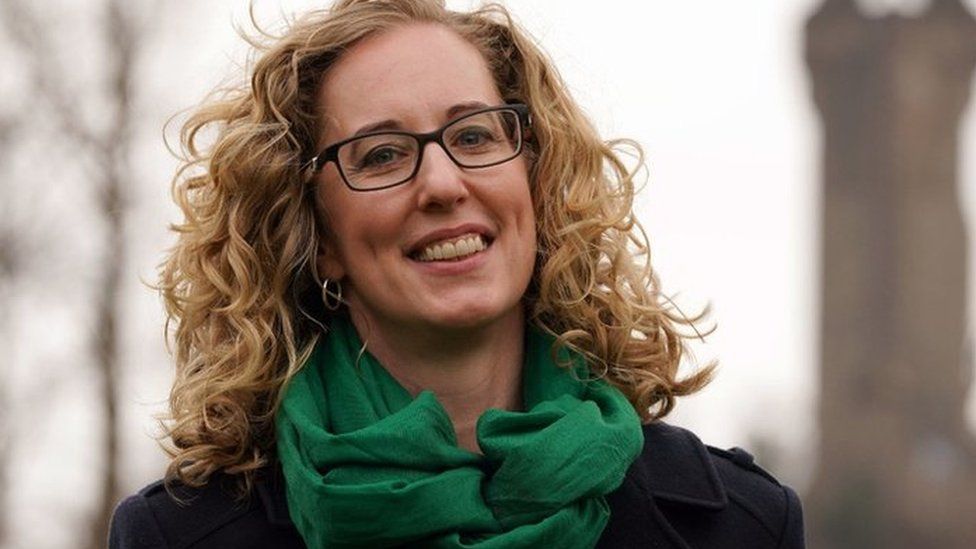 Ms. Slater has been urged by the Scottish Conservatives to put the plan on hold while an impartial investigation is conducted.
In a letter to George Adam, the business manager for the Scottish government, the party's chief whip, Alexander Burnett, asked for an urgent ministerial statement.
Scottish Conservative MSP Maurice Golden said: "It should never have come to this, but, astonishingly, here we are, with key questions about the scheme still unanswered on the eve of the deadline, such as, will there be a grace period for small producers and, if so, what is a'small producer'.
"For the affected firms, this could be catastrophic. It's not a stretch to say that there are only 24 hours left to save Scottish companies. ".
The DRS is supported in principle by all, but in its current form, he continued, "it is not fit for purpose and could sound the death knell for Scottish businesses, which face being saddled with unaffordable costs. ".
When the SNP and Scottish Greens agreed to share power starting in August 2021, they covered up some important differences.
The Greens and the SNP agreed to exclude the idea of "economic growth," which the Greens have criticized as "a relic of outdated economic thinking that is fueling the destruction of the planet" and which the SNP has positioned at the center of its prospectus for independence.
These two diametrically opposed ideologies have now reconciled with the grace of glass bottles being emptied into the back of a recycling truck.
The deposit return scheme is seen by the Greens as a way to transfer accountability for the negative effects of capitalism from the government to business, from taxpayers to shareholders, and from consumers to capital owners.
Even if you agree with that strategy, which many SNP members do not, the project has encountered a number of real-world issues, including misunderstandings and resentment over the costs to small businesses in particular.
Additionally, if different return policies are eventually implemented elsewhere in the UK, it could have an effect on cross-border trade with England.
This has sparked another constitutional dispute, with the UK government threatening to obstruct the project.
Not necessarily. The original strategy has been largely abandoned by all three SNP leadership candidates.
Ash Regan calls for its revision or elimination, while Humza Yousaf favors a grace period for small businesses. Kate Forbes claims it could result in "economic carnage.".
Therefore, the deposit return scheme as originally intended appears destined for the trash; the only remaining question is whether the SNP-Greens cooperation agreement will join it there.
Recently, £22 million in support was announced to remove upfront fees from some businesses by Circularity Scotland, which is in charge of managing the program.
But an independent review has also received support from industry group UKHospitality Scotland.
The scheme's flawed model, complexity, and burdens will place unnecessary stress on businesses and consumers, who are already dealing with the cost-of-living crisis, according to executive director Leon Thompson. ".
He continued, "Hospitality businesses are not opposed to a scheme, but they want one that accounts for the excellent recycling rates across our sector and targets resources where DRS can affect littering and sustainability targets.
"The current iteration does none of that; therefore, a thorough review is now necessary. ".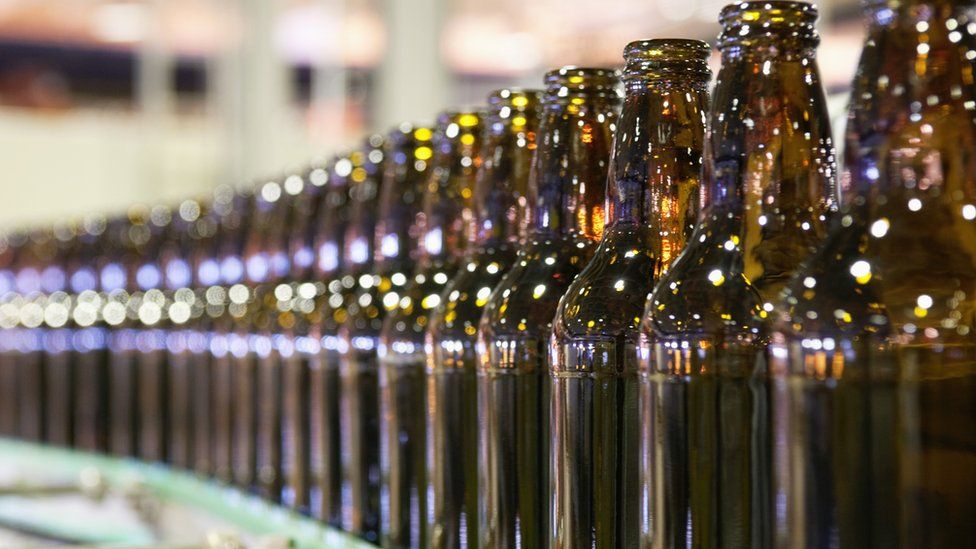 On The Sunday Show on the BBC, Ms. Slater urged companies that weren't sure if they qualified as small producers to get in touch with Circularity Scotland.
She continued, "There is great momentum building toward the launch on August 16 due to the industry momentum.
"This program is crucial to Scotland's goal of becoming net-zero. I know that businesses are committed to making it work, just as I am, and that it is crucial for how we clean up our parks and remove broken glass from our streets. ".
Alister Jack, the Scottish Secretary, made a suggestion that the UK government might not consent to a UK Internal Market Act exemption for the program.
Following any decision, the Scottish government would decide whether to move forward with the plan or not, according to the UK government.
According to a UK government spokesman, the Scottish Secretary has urged the Scottish government to put its plan on hold and cooperate with the UK government to find a solution that benefits both Scotland and the entire UK.
The best way to maximize environmental benefits, minimize disruption to the drinks industry, and ensure consumer choice is to do it that way. ".
Similar programs are popular and successful in other European nations, according to a Scottish government spokesman.
He said that in 2020, regulations that established Scotland's deposit return program were based on these programs and passed with bipartisan support.
"Producers who are concerned about fulfilling their obligations should get in touch with the appropriate organizations.
In order to allow as many businesses as possible to participate in Scotland's Deposit Return Scheme and continue selling in Scotland after August 16, we have always stated that we will approach implementation with pragmatism.
. "