The first three HPMAs (Highly Protected Marine Areas) are now operational.
Tighter regulations are part of government plans to safeguard habitats and species from pollution and human activity like dredging and trawling.
The locations of Dolphin Head in West Sussex, Allonby Bay in the Solway Firth, Cumbria, and North East of Farnes Deep in Northumberland have been selected.
Lord Benyon, the marine minister, referred to it as "a crucial part" of the upcoming aquatic protection measures.
Following a 12-week consultation, the government claimed that the three areas were chosen due to the "ecological importance of nature recovery" and their "social and economic impacts".
Following a protest from the local fishing industry, contentious plans that might have included Holy Island in Northumberland were dropped in February.
After receiving complaints from fishermen and some island communities, the Scottish government also abandoned its plans to establish HPMAs in 10% of Scotland's seas.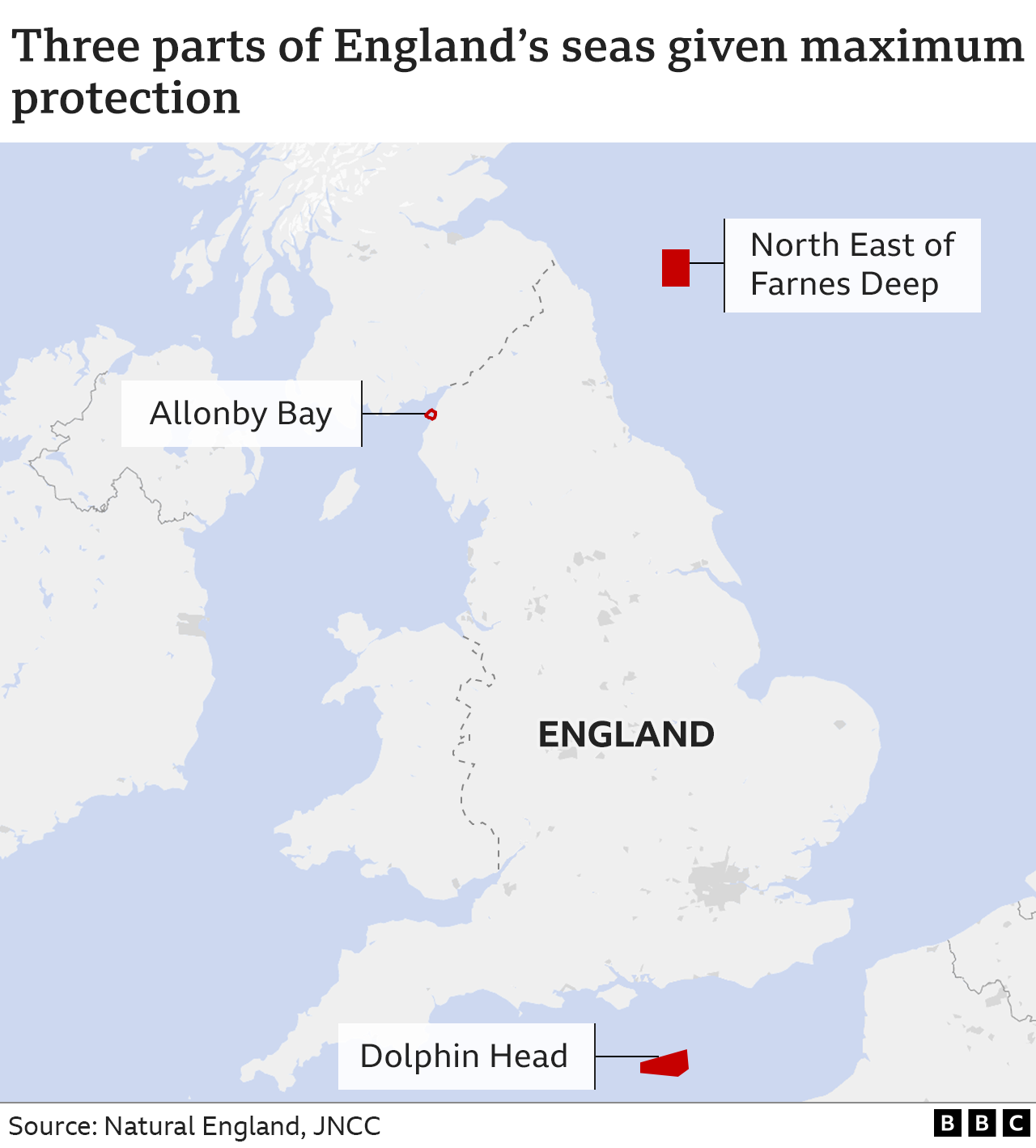 More and larger species may appear in English seas and nearby waters as a result of improved protection, according to the Department for Environment, Food and Rural Affairs (Defra), "contributing to the long-term productivity and sustainability of our fisheries sector.".
It drew attention to the Lyme Bay reserve off the coast of Dorset, one of the biggest areas in the UK protected from dredging and trawling, which it claimed showed higher levels of biodiversity by preserving species like pink sea fans, lobsters, and scallops.
As we step up our efforts to recover our crucial marine ecosystems and ensure that species and habitats can thrive in healthy, diverse environments, Lord Benyon said, "Today is a significant milestone for the UK.".
Allonby Bay was chosen because its so-called blue carbon habitats, which capture and store carbon and aid in the fight against climate change, make it a place of "significant importance.".
According to Defra, a number of shorebirds drawn to the site's distinctive habitats, including curlews and oystercatchers, benefit from its protection.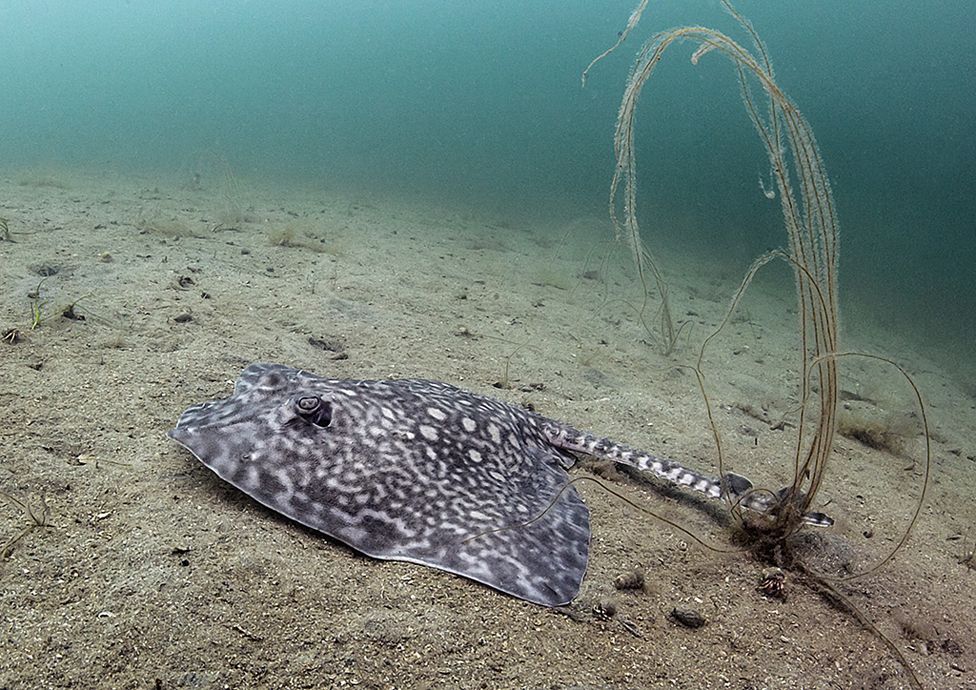 As a result of the critical spawning and nursery habitats the site offers, it was claimed that the complex seabed habitat of the North East of Farnes Deep will benefit. Commercially significant fish like haddock, anglerfish (monkfish), and surmullet (also known as red mullet) will be "better protected.".
A "full recovery" of habitats and species is possible if Dolphin Head, which has recently been "degraded" by trawling and scallop dredging, is protected.
According to Defra, the site not only attracted a variety of seabirds and marine mammals, including the black-legged kittiwake and harbour porpoise, but it also contained important commercial fish species, like cod, herring, and plaice, as well as ecologically significant habitats, like ross worm reefs.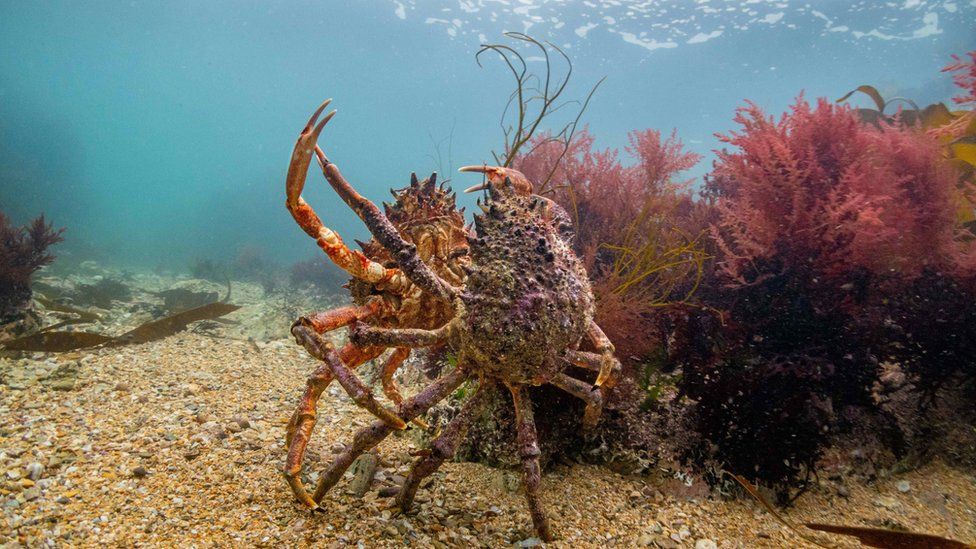 The HPMAs will "help boost the long-term sustainability of these areas of ocean, helping to soften some impacts of climate change while aiding in the recovery of marine ecosystems and the fish, marine mammals, and seabirds that depend on them," according to Tony Juniper, chair of Natural England.
These three tiny spots only account for 0.04% of the English seas, according to Joan Edwards, director of policy and public affairs at The Wildlife Trusts. "We're looking forward to seeing further designations so that we can protect our seas for the future," she continued.
. "