Following the success of robot-assisted trials, Wales might take the lead globally in the study of extensive seagrass restoration.
Seagrass is well known for its capacity to store carbon and serve as a fish nursery.
Wales could take the lead in restoration despite the UK losing up to 92 percent of its seagrass, according to environmentalists.
The Welsh government stated that it would talk about additional ways to aid in seagrass restoration.
The nation could also produce methodology that could be used all over the world, according to Project Seagrass, WWF, and Swansea University.
A model that can be used by other nations is what the Seagrass Ocean Rescue Upscaling Project (SORUP) in Wales seeks to achieve.
The first successful seagrass restoration methodological trials and meadow scale restoration project in the UK were led in Dale Bay, Pembrokeshire, by WWF and Project Seagrass.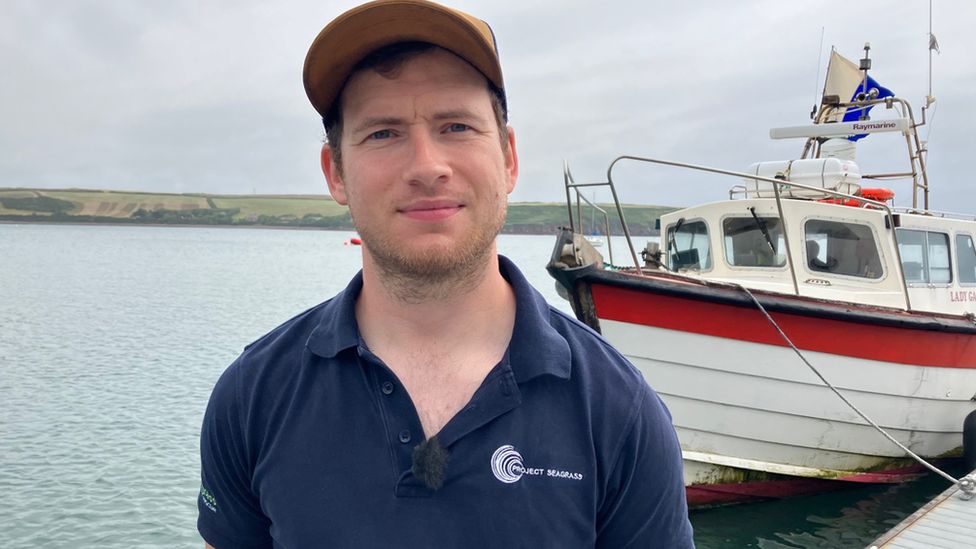 Experts are currently developing and testing technology and methods to make it simpler and more affordable to restore at scale. It was the first seagrass restoration project of any significance undertaken in the UK.
According to Sam Rees, manager of SORUP, a robot has been helping to plant seeds at the Dale restoration site.
The Shack robot, created in San Francisco by Reefgen, carries 20,000 seeds and mud that it injects into the sea bed sediment.
The purpose of our project, according to Mr. Rees, is to build on what we already know about seagrass restoration methodology, increase cost effectiveness, time effectiveness, and resource effectiveness.
He said, "We've already stored two hectares here using hand-based methods, but we're now looking how we can improve on that, taking away some of the people it required and using the robot to do that.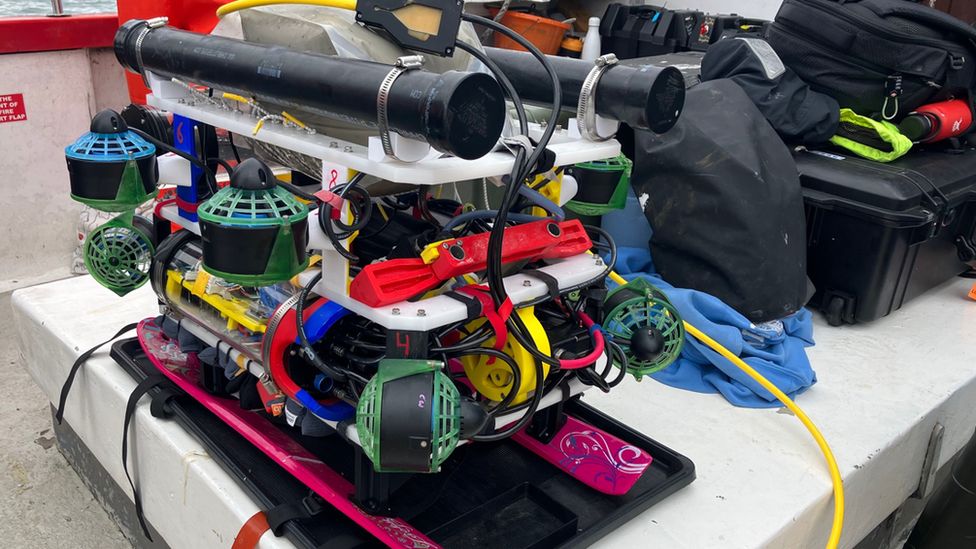 Up to 35 times faster than tropical rainforests, it removes carbon from the atmosphere.
Even though it only makes up 0.02% of the seafloor, it stores 10% of the global annual ocean carbon.
It guards against coastal erosion.
Numerous fish species live there, including cod, plaice, and pollock.
It generates oxygen.
By removing harmful nutrients, it purifies the ocean.
Sources: Swansea University, Sky Ocean Rescue, and WWF.
Taking the lead in this field could lead to international opportunities, according to Leanne Cullen-Unsworth, CEO of Project Seagrass.
"We're in such a great position to spread the word to the rest of the world about how crucial this habitat is, and we can take the lead on the science to restore this habitat.
"In order to be able to restore at scale, we have both the scientific expertise and the goodwill. ".
"The Welsh government had stated quite some time ago that they would commit to seagrass and the marine environment more generally, and we just want that to be defined. We want to work with them to develop a program that is going to help and protect seagrass. ".
The Welsh government stated that it wanted to cooperate with nature in order to address climate change and other environmental emergencies, and that is why First Minister Mark Drakeford included seagrass restoration in his plan for governance.
"The minister is looking forward to visiting Project Seagrass and WWF Cymru this summer to see their plantation work in action and discuss what action we can take to scale-up their essential work," a spokesman said.