According to a sea life center, a coastal defense plan is putting seals and other marine life under constant stress.
The noise and vibration from the work is putting the animals at "serious risk of harm," according to the SeaQuarium in Rhyl, Denbighshire.
After a consultation with the public, Denbighshire Council approved the £92 million project in 2022.
The council claims that a lone expert is keeping an eye out for any effects on seals.
The sea life center, which receives 80,000 visitors annually and employs 20 people, claimed that its survival is in jeopardy.
Colette Macdonald, director of SeaQuarium, said, "We support the sea defense, but we cannot accept the coastal defense works that have started without sourcing a resolution for animal welfare.
She continued, "All our animals and particularly the seals are at serious risk of harm," expressing concern for the welfare of the aquarium's 100 different species.
"The drilling operations are already having a negative impact," she claimed.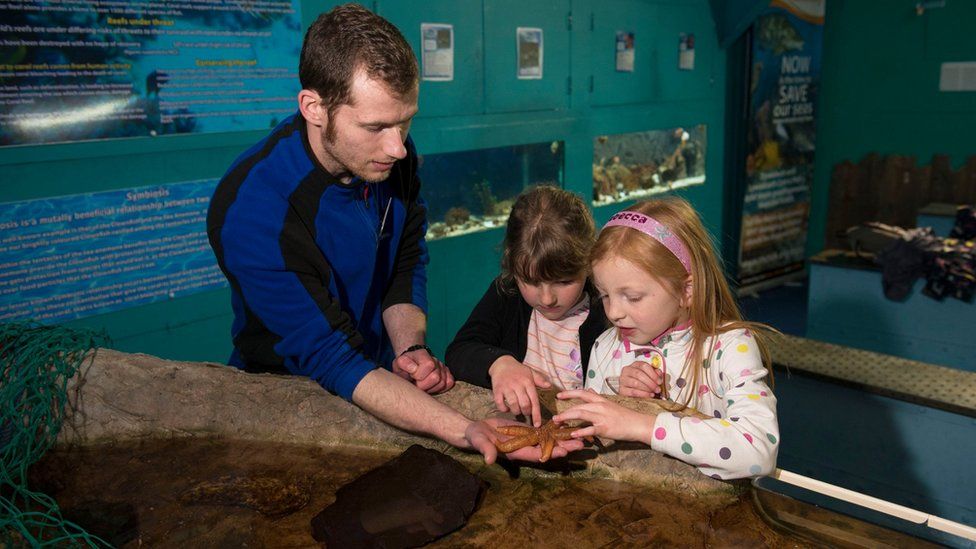 "Our animals won't have the same hearing protection that construction workers will have from noise and vibrations.
"The animals could physically sustain permanent harm to their eyesight, hearing, and other organs. ".
Ms. MacDonald stated that a plan to find new homes for the seals at the facility is "urgently needed.".
The welfare of the animals, according to Denbighshire Council, is "a matter of great importance to the council.".
It claimed that a third party expert was monitoring the seals with CCTV cameras and measuring tools for noise and vibration.
According to the council, "if the independent expert determines that the seals are in distress as a result of the work they can request that noise levels be reduced or that the work be halted.".
It continued, "At this time, no such request has been made. ".
It further stated that in order to protect the 548 residential and 44 non-residential properties in Rhyl that are at risk of flooding, sea defense repairs were imperative.