At a meeting this week in London, the shipping industry will be under increasing pressure to significantly reduce emissions from smokestacks that contribute to global warming.
The largest global industry without a target for reducing emissions to "net zero" is maritime transport, which emits as much CO2 annually as Germany.
The UN summit has some delegates who want this by 2050 and a halving of emissions by 2030.
If accepted, advocates claim it would be the "climate deal of the decade.".
Achieving "net zero" would entail actively reducing greenhouse gas emissions to equal any remaining shipping emissions.
How to make shipping more environmentally friendly has been a point of contention for the shipping industry, governments, and environmental organizations for years.
The problem was deemed to be simply too challenging to be covered by the 2015 Paris climate agreement to slow global warming.
It matters because most of the goods and products the world consumes are transported by ships.
These vessels frequently burn highly polluting fuels that account for up to 3 percent of global carbon dioxide emissions, or roughly the same amount as Germany or 243 coal plants.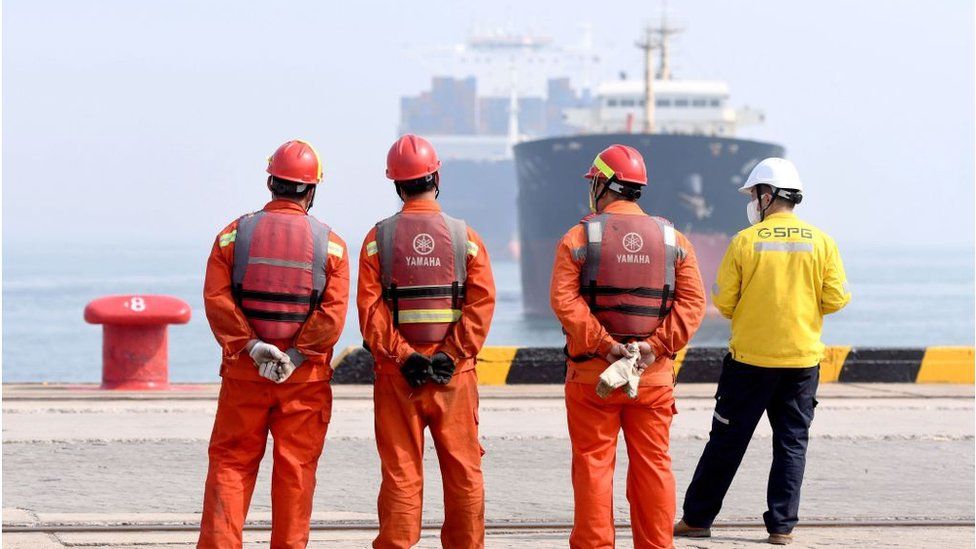 If stronger action isn't taken, experts have warned that by the middle of this century, that number could increase by as much as 50%.
According to scientists, the shipping industry's current plans only call for a halving of emissions by the middle of this century, which is significantly less than what was agreed upon in Paris.
Delegates from 175 shipping nations will gather in London this week under the auspices of the UN's International Maritime Organization (IMO) in an effort to reach consensus on a new deadline for fully decarbonizing their sector.
The goal set by activists should be much tougher, with a reduction of roughly 50% by 2030 and a new net-zero target for 2050. Others want to push the deadline for a complete decarbonization to 2040.
According to Kerrlene Wills, Director for Ocean and Climate, UN Climate Foundation, "if member states get this right, they can align the shipping sector to meet the Paris temperature targets and promote investment in green technologies that will completely transform the sector.".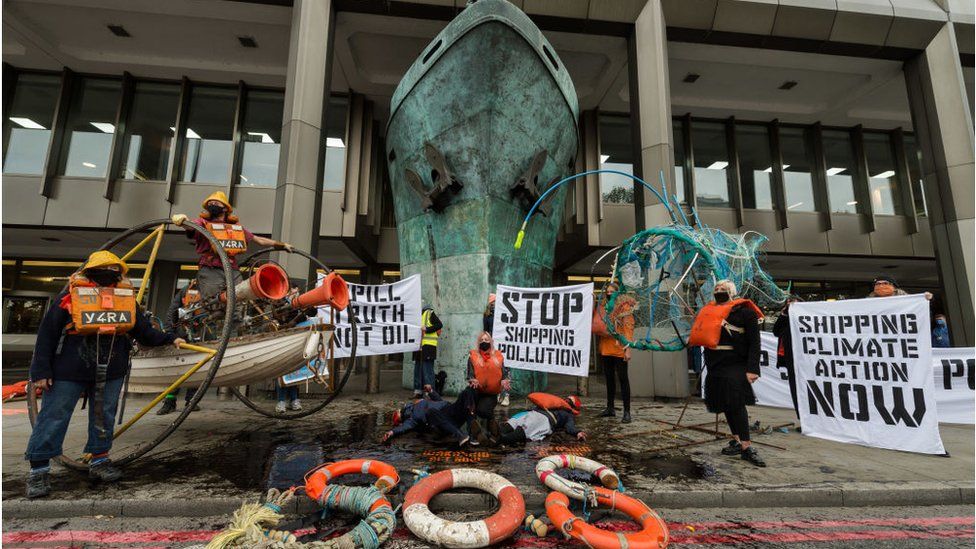 Many nations support it, and some shipping companies also want to advance their plans for cleaner transportation. The second-largest container shipping company in the world, Maersk, is taking a bullish stance and has set a target of zero emissions by 2040.
Previous attempts to increase the IMO's climate ambition have run afoul of several nations, including China, India, and Saudi Arabia, which are eager to safeguard their own domestic shipping interests.
According to observers, if these new goals for all shipping can be agreed upon at the London meeting, it will be the biggest step forward in the fight against climate change since the Paris Agreement.
Speaking to reporters, campaigner John Maggs of the Clean Shipping Coalition said, "You would quite genuinely have a climate agreement not just of the year, but probably of the decade.".
Although the need for reform is acknowledged by the industry as a whole, some people worry that setting new goals will be too difficult and expensive.
However, according to recent research, cutting shipping emissions in half this decade would only raise overall operating costs by 10%.
2023 will be "a year of decisive climate action," according to IMO Secretary-General Kitack Lim, who urged delegates to "make the compromises and find solutions" last week.
Faig Abbasov, a campaigner with Transport and Environment, echoed his opinions.
Waiting until your house burns before calling the fire department to decarbonize is similar to that. Political will is required; the IMO must either step up or ship out.