The owners of a sizable shire horse that got stuck in a ditch have expressed their "complete elation" over seeing him successfully rescued.
At Ashwater in Devon last week, Ben became stranded in a deep ditch.
A vet was also present, and a specialist fire rescue team used a telehandler to lift him.
There were "quite a few teary eyes," according to the owner Emma Crowe, and "everyone was smiling when he was standing there eating grass [afterward]".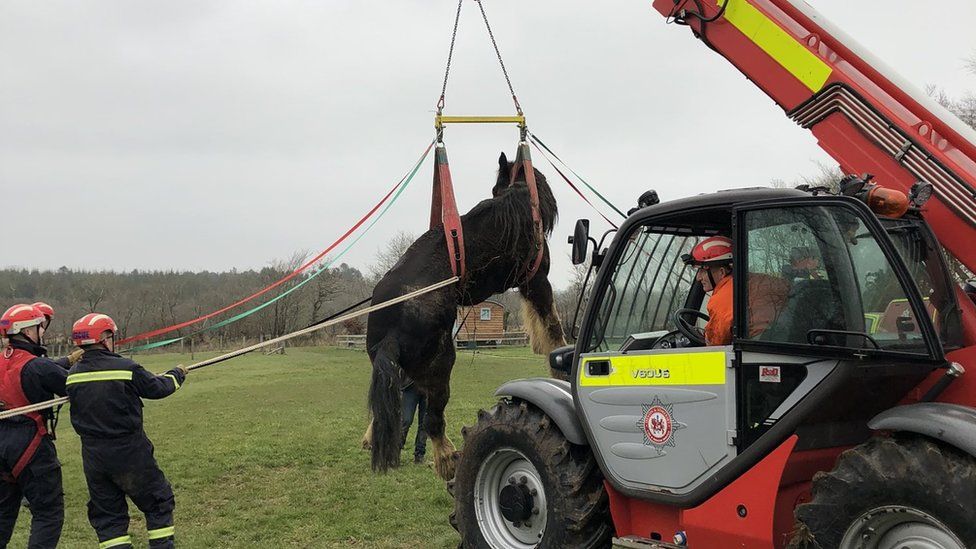 Ben, 17, who had been lifted to safety, started to munch on grass right away because he was so hungry.
He is just such a lovely horse, but you also form a connection and feel close to the horse, Ms. Crowe said. If it were possible, I would welcome him inside.
They called 999 after initially dialing the vet for her "big gentle giant" and stated that the response was "incredible.".
A specialized animal rescue team with a telehandler arrived next, followed quickly by fire departments.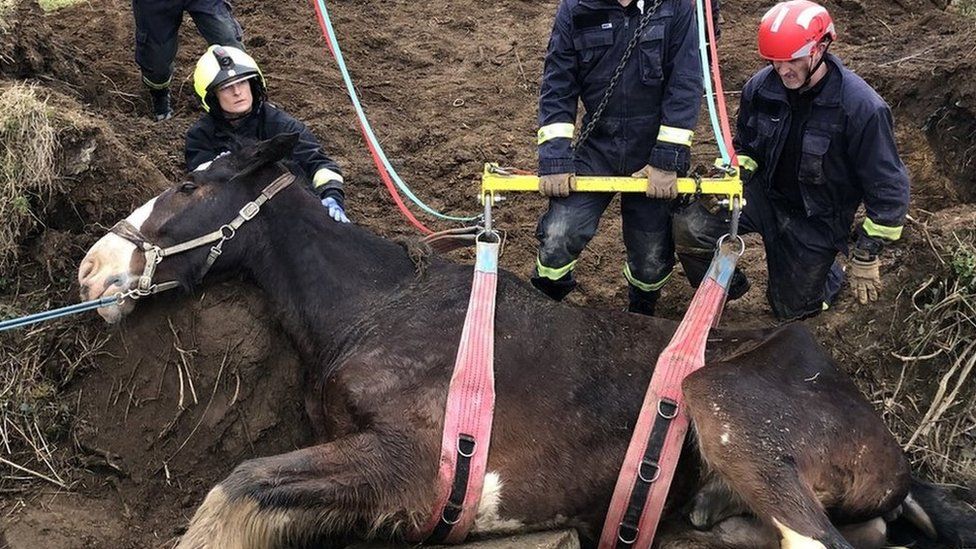 She said: "Seeing him lying helplessly in the ditch and vulnerable was devastating. He is such a character.
The moment he put his weight on his legs and simply stood there, there was a loud sigh of relief.
Every single person was at least a little bit moved by the situation. I'm unable to explain it.
"Standing here with him now like this is amazing. It was just complete elation. " .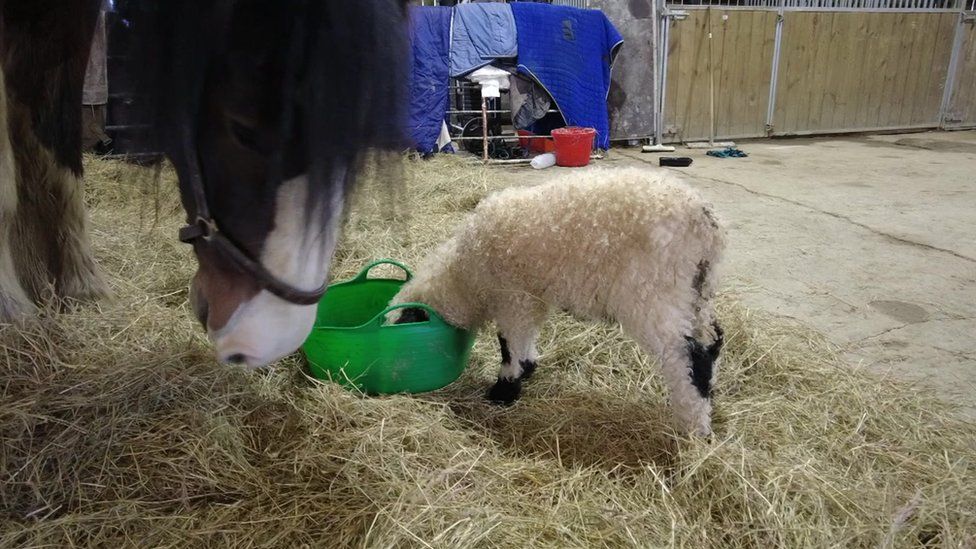 When Trevor Heath first came across Ben in the ditch to give him his morning feed, he noted that "for a big horse, he looked tiny - it was awful. ".
Ben was still "a little bit sore," he said, adding that they were relieved he was not seriously hurt.
Over the next few weeks, there will be a lot of TLC required.
However, he added, "We are hoping he will make a full recovery together with us and an amazing vet Zoe Marsh.