The first students in the UK to train on a hydrogen fuel engine rig will be those in County Tyrone.
The first higher education facility to implement the technology in its automotive courses is the South West College in Omagh.
It comes as new research emphasizes the lack of knowledge of new technologies required for the shift to a zero-carbon economy.
With its low emissions, hydrogen has the potential to help sectors like transportation lower their carbon footprint.
The college's staff has been receiving training on the rig in advance of the start of classes for students in September.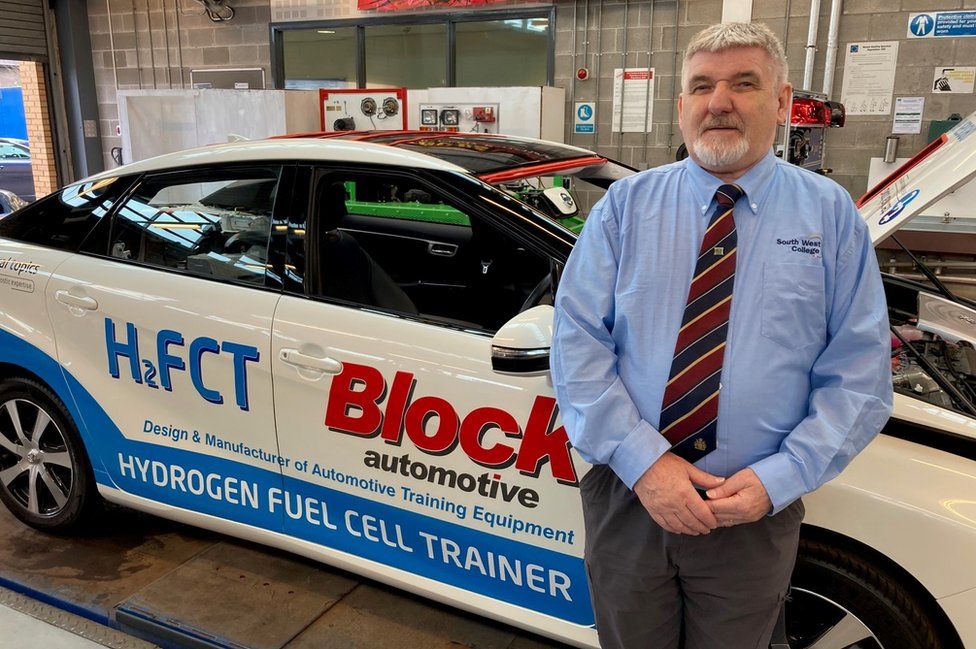 The tutors have been working with James Brady, the consultant electric vehicle assessor.
This is an extremely exciting development for South West College and for training in Northern Ireland because it will give our students the chance to use technology that isn't even widely accessible on the road.
"The major manufacturers are all moving toward this technology. ".
After investing in hybrid and electric training blocks, South West College's Pat O'Hanlon, head of automotive and electrical, said it was a logical next step for the institution.
We believe this to be the future. For instance, there are 100 hydrogen fueling stations in Germany, 20 or 30 in Holland, and 20 or 30 in Belgium.
So eventually hydrogen infrastructure will arrive here. It won't be long before teachers will have to teach their students about it.
"These cars are already being manufactured. ".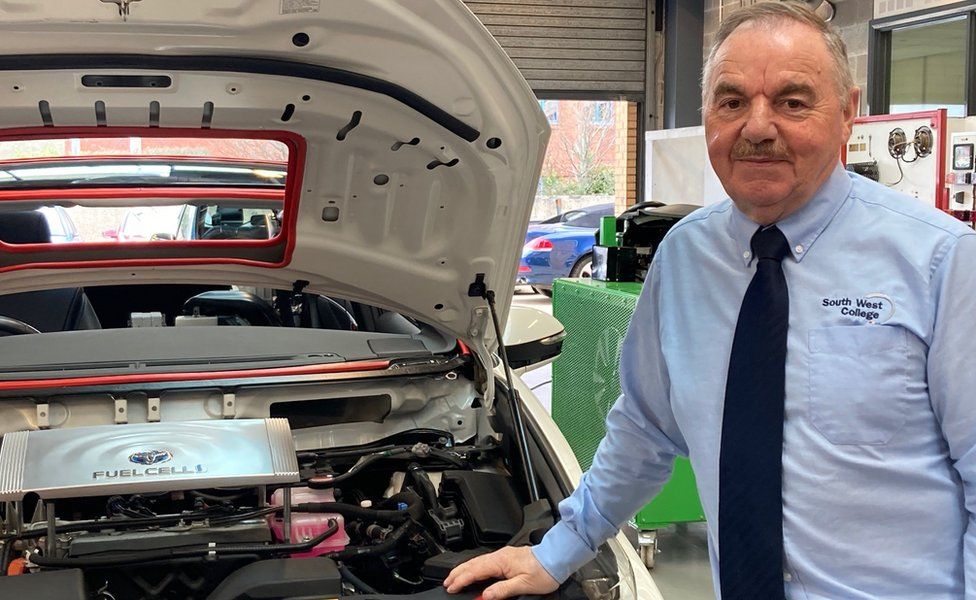 Other higher education institutions have started offering hydrogen courses, and examining bodies are developing more.
The report from the Department for the Economy by Energy and Utility Skills examines eight industries, with transportation being one of them.
It was determined that there would need to be additional certification pathways outside of universities for all sectors.
It also stated that all adults, regardless of academic standing, should have access to targeted promotion of training and employment opportunities in green industries.