To increase the nightingale population at a significant archaeological site, a prehistoric system of woodland management is being planned.
The Dig, a Netflix documentary about the 1939 discovery of an Anglo-Saxon burial ship at Sutton Hoo in Suffolk, makes mention of the songbirds.
The site's caretaker, the National Trust, intends to reintroduce coppicing in order to promote new tree growth.
It claimed to be working to create the "ideal nesting habitat.".
King Raedwald, who ruled East Anglia in the seventh century, is supposedly buried at Sutton Hoo.
In the movie The Dig, the fictional character Rory Lomax explains to archaeologist Peggy Piggott how the nightingale song makes him think of the nearby woods.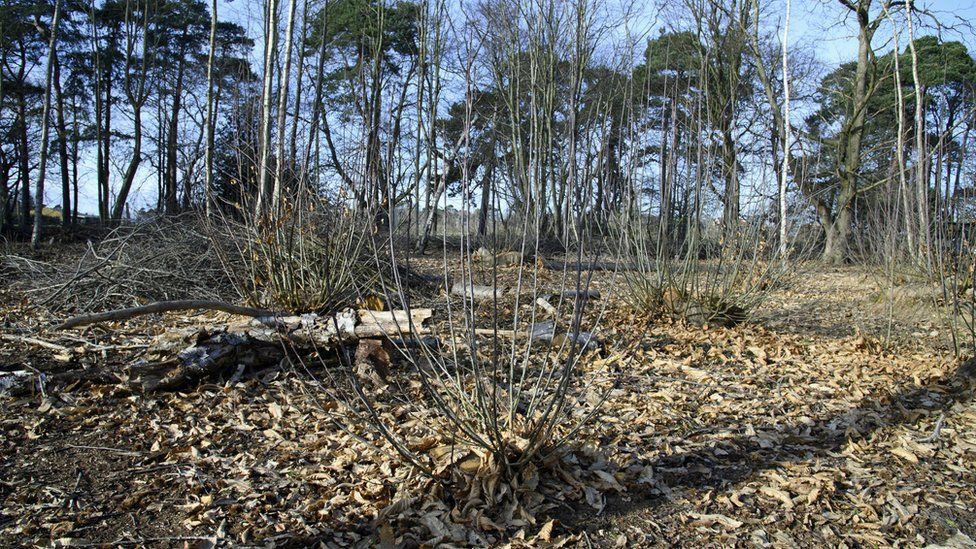 There are now only about 5,500 breeding males left in the species after a 90 percent population decline over the previous 50 years.
It is now included on the RSPB's red list of birds that are most endangered in the UK.
Coppicing is a method of tree management that has been practiced since the Stone Age. It involves regularly cutting trees down to the ground to promote rapid new growth of shoots.
The method won't have been applied there since the Great Storm of 1987, when the majority of the original woodland was cleared for development, according to the trust.
The procedure, according to National Trust ranger Jonathan Plews, would increase light penetration into the forest floor, enhancing the growth of flowers and bramble—the "ideal habitat for nightingales to nest.".
Only one area of woodland on the estate is home to the estate's few nightingales, he explained.
We discovered four singing males at Sutton Hoo last year, and we're hoping this method of woodland management will help us attract many more. ".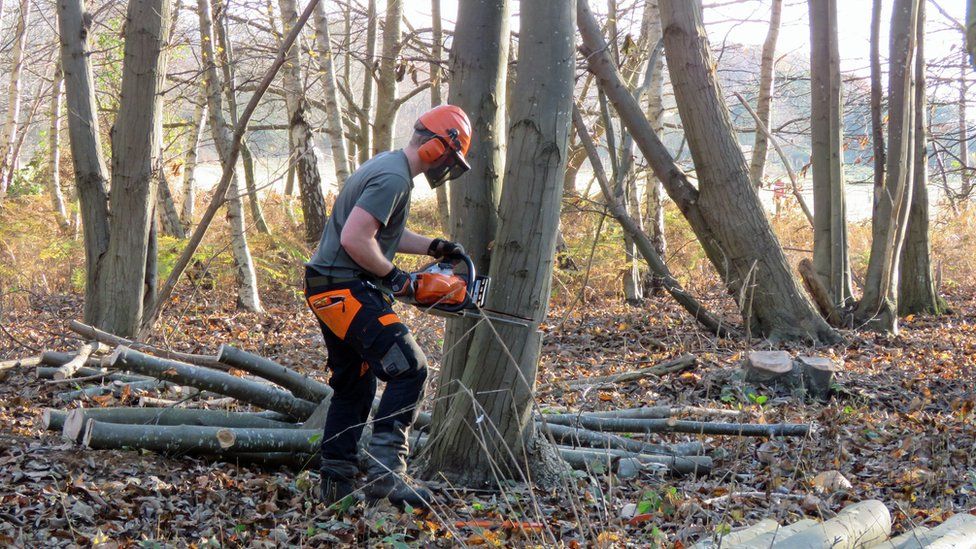 In addition to other protected and endangered birds like the spotted flycatcher, woodlark, and nightjar, Mr. Plews predicted that it would "take a few years for the bramble to establish" and that more nightingales should appear "in about four years.". ".
To minimize disruption to the woodland floor, the trust stated that the coppicing would be done with chainsaws and a mini tractor.
A Roman quarry and a World War II anti-air platform are among the archaeological features in the woodland that would be protected in this way.
The wood harvested would be used to construct sculptures, gates, benches, and fences throughout the estate. It would also be used to construct birdhouses to help protect more endangered species.