When 100 people participated in a beach clean-up in Somerset, "an incredible amount of litter" was gathered.
Plastic Free Exmoor led volunteers on the coastal clean-up between Minehead and Dunster on Saturday.
They kept a list of what was found, which they will pass along to the Surfers against Sewage organization so they can evaluate the level of litter along the coastline.
Peter Hoyland, Plastic Free Exmoor community lead, said there was a wonderful atmosphere among the group.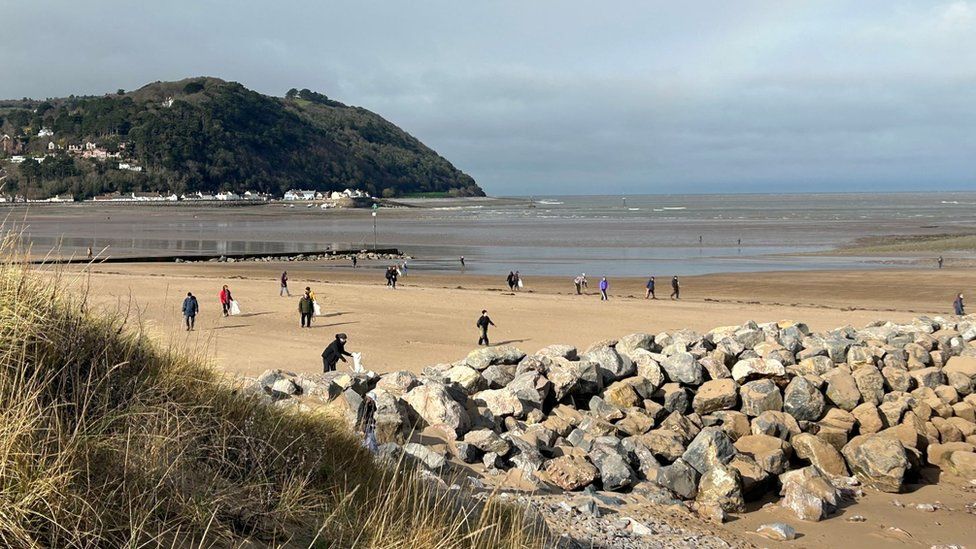 The volunteers set out for Dunster after meeting at Minehead's Beach Hotel and walking for more than two miles along the beach.
Mr. Hoyland reported that individuals from all over the county had joined guests who had traveled from farther away to take part in the clean-up.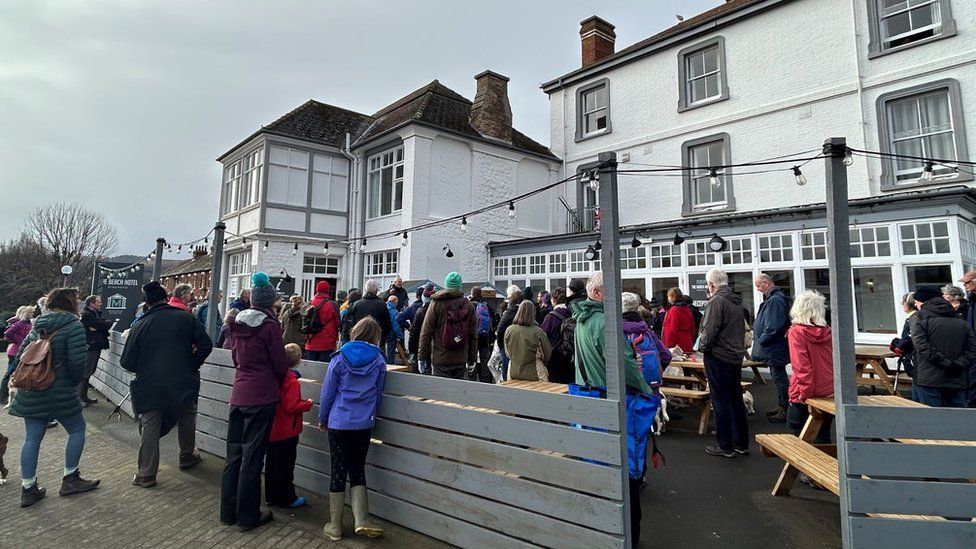 "It's a really good time to do it after all the winter storms where lots of debris has been washed up from the sea," he said.
"The wind tends to blow up further onto the sand so we do tend to collect quite a lot and the things we find are quite varied as well," added Mr Hoyland.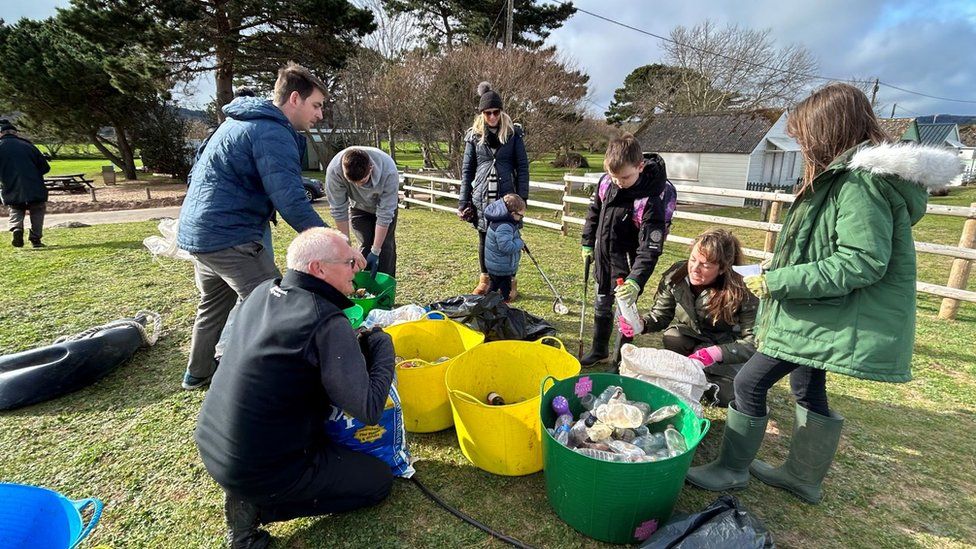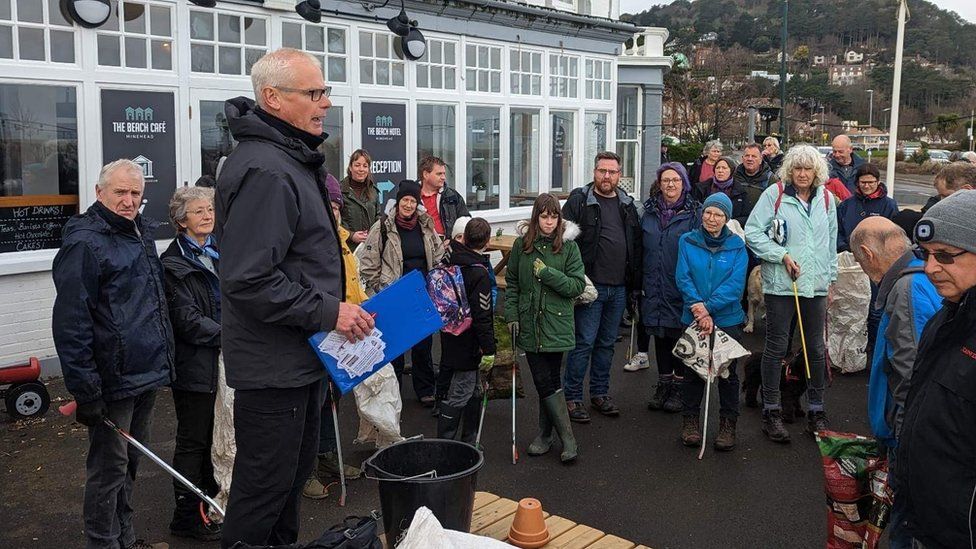 Among the items recovered included bottles, cans, large pieces of plastic and metal, shoes, clothes, and lots of fishing commercial equipment including a large plastic buoy.
"We collected an incredible amount of litter.  It was a wonderful atmosphere with everyone feeling like they were making a difference," Mr Hoyland said.