Twitter's iconic blue bird has been replaced with the letter "X" as its brand and logo.
The blue bird has been replaced by the new white X on a black background on the social network's desktop version, but it hasn't yet appeared on the mobile app.
Elon Musk, the owner of Twitter, said that posts will be referred to as "x's," and "tweets" will also be replaced.
The billionaire updated his Twitter bio to include "X . com" and changed his profile picture to the new logo.
In order to realize his idea for a brand-new type of social media platform, which he has been discussing for months, Mr. Musk wants to create a "super app" dubbed X.
The businessman tweeted on Sunday that he planned to change Twitter's logo and added: "And soon we shall bid adieu to the Twitter brand and, gradually, all the birds. ".
Then he posted a picture of the new X branding that was displayed on the San Francisco side of the Twitter headquarters.
The company's name has been changed to X Corp by Mr. Musk, who added that the replacement "should have been done a long time ago.".
When asked if the Twitter logo would change during an audio chat on Twitter Spaces, he responded "Yes" after posting a picture of a flickering X there.
The rebranding, according to Twitter's new CEO Linda Yaccarino, was an exciting new opportunity.
The way we communicate has changed as a result of Twitter, she claimed.
"X will now advance by remaking the world's town square. ".
The bird is named Larry in honor of basketball player and Boston Celtics legend Larry Bird, according to Twitter co-founder Biz Stone in 2011.
Martin Grasser, who created the logo in 2012, joined others in lamenting its loss on Twitter.
He said, "Today we bid this great blue bird farewell. Later, Jack Dorsey, the most well-known co-founder of Twitter, shared the tweet with the goat emoji, which stands for "greatest of all time.".
Super-apps like India's PayTM and Indonesia's GoJek have become an integral part of some people's daily lives in Asia over the past few years.
Through a financial system, users of the apps can pay for services.
WeChat is a messaging and social media platform that has grown to become one of the biggest apps in the region in terms of both its service offering and user base.
It was estimated that 1.29 billion people used it in China alone last year.
"Musk is going full throttle for the everything app space, leaving old Twitter in his wake, and eyeing the successes of Asia's trailblazers like WeChat and Moj," said Drew Benvie, social media commentator and founder of digital agency, Battenhall.
"Succeeding in just a few extra services, like payments or shopping, might be enough to elevate X above what Twitter was. However, there are already so many options available that Musk and company are engaged in a protracted race to catch up. ".
According to Twitter's website, its blue bird logo is "our most recognizable asset.".
It continued, "That's why we're so protective of it.".
Dogecoin's Shiba Inu dog served as a temporary replacement for the company's logo in April, which contributed to a rise in the market value of the meme coin.
A group of Dogecoin investors later accused Mr. Musk of insider trading, claiming he had benefited from raising Dogecoin's value.
The "loyal but aging base" of Twitter, according to business commentator Justin Urquhart Stewart, would not like the changes.
"The younger generations have switched to other apps, and Twitter is starting to feel a little dated. ".
Elon Musk needs to exercise caution because he is essentially starting over with an older audience while also tarnishing the original brand, the speaker said.
There have also been some security issues raised by Twitter's incredibly quick rebranding.
The change from one company name to another, according to Jake Moore, a global cyber adviser at the security company ESET, could encourage phishing, in which criminals pose as individuals or organizations in order to steal users' data.
"A rebrand is the perfect opportunity to send phishing emails," the author told the BBC. "These emails ask users to sign in via a new URL from a link within the email, but of course that link wouldn't be genuine, and that's where people could be tricked into handing over their genuine Twitter credentials without their usual level of caution.".
"Cybercriminals can take advantage of this easily, particularly those looking for that new URL. ".
Nobody really knows why, but Mr. Musk has long had a fascination with the letter X.
He launched X . com, an online banking platform, as one of his first businesses in 1999.
Three years later, when X . com, which had merged with PayPal by then, was acquired by eBay, Mr. Musk made $165 million.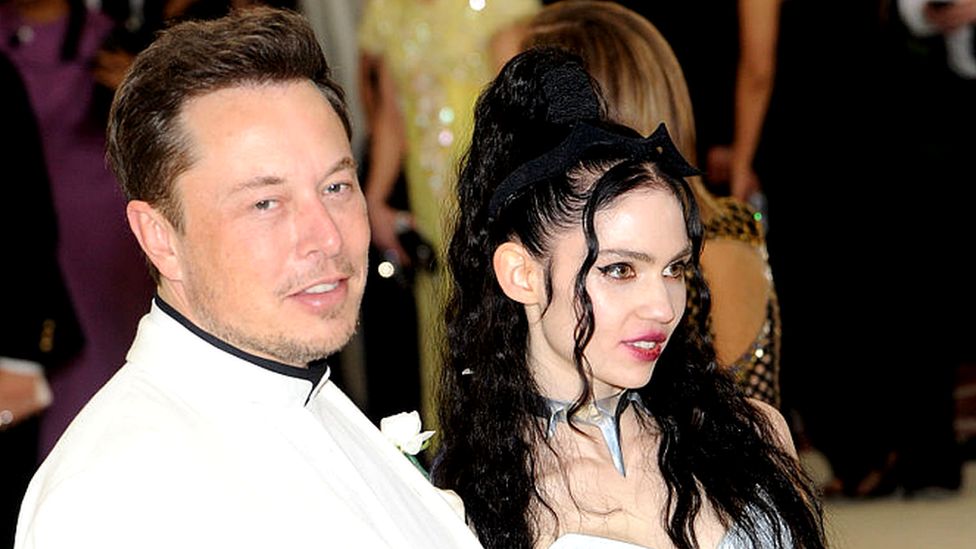 Additionally, he is the owner of the Twitter redirecting X.com domain name.
Additionally, Mr. Musk serves as the CEO of SpaceX, a commercial American aerospace firm established in 2002.
Additionally, X A-12 Musk is the name of his first child with musician Grimes.
Additionally, Mr. Musk recently unveiled his eagerly anticipated artificial intelligence start-up, xAI, in an effort to create a competition to ChatGPT.
Noor Nanji and Tom Espiner provided the initial reporting.