A tiny handbag that was "smaller than a grain of salt" has been auctioned off for $63,750 (£50,569).
The tiny object, which measures 657 x 222 x 700 micrometers, must be viewed under a microscope to see how the bag is made.
The art collective behind the bag claimed that it was "thin enough to fit through the eye of a needle" and that you would need a microscope to see it.
The Brooklyn-based collective of artists MISCHF is well-known for its contentious aesthetic choices.
They consist of enormous red rubber boots, holy water-filled sneakers, WD-40-scented perfume, and blood-soaked shoes.
The group chose to go overboard this time with the small handbag trend.
There are large handbags, typical handbags, and small handbags, but MSCHF claimed in a post about the bag that it was the pinnacle of bag miniaturization.
Despite having no affiliation with the company, the bag bears the branding of upscale handbag designer Louis Vuitton.
It was made from photopolymer resin using a 3D printing technique, which is frequently employed to create extremely small mechanical models and structures.
The MSCHF team lost some of the tiny bag samples that the brand sent to be evaluated while they were being made, according to a report in the Smithsonian magazine.
However, since a microscope with a digital display was included in the purchase, the owner of the new bag needn't worry as much about losing the item. Online stores offer digital-display microscopes for sale, with prices ranging from $60 to $10,000.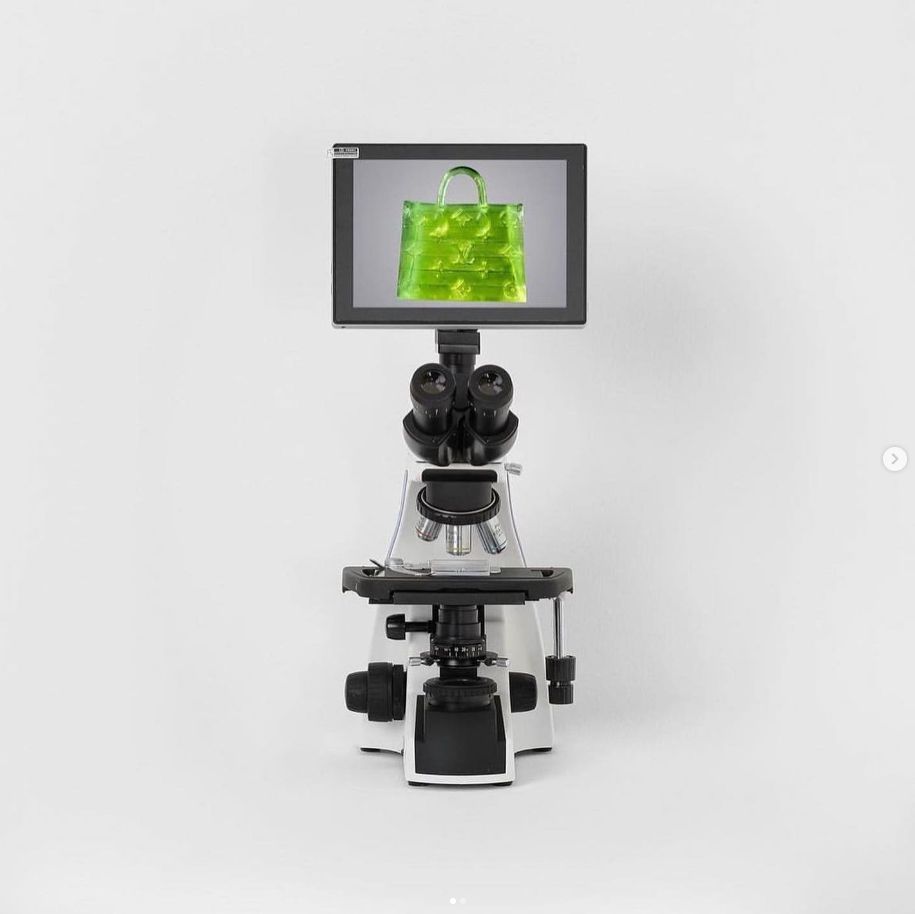 The cost of the microscope alone was not disclosed on the auction website along with the bag's cost. The item received bids beginning at $15,000.
Earlier this month, MSCHF's chief creative officer, Kevin Wiesner, stated to the New York Times that the organization had not requested permission from Louis Vuitton to use its branding on the bag. "Ask forgiveness, not permission," he declared, "is a big thing in our house.".
In 2021, Nike and MISCHF reached a settlement regarding the latter's sale of modified sneakers that had a drop of human blood in them. In a Vans trademark dispute, it is also appealing.
You might also be curious about:.