According to US reports, shooting will pick up again this spring for the Western film Rust, with producer Alec Baldwin still playing the lead.
Following the fatal on-set shooting of cinematographer Halyna Hutchins, Baldwin was charged with two counts of involuntary manslaughter.
On the movie, a mix of new and seasoned crew members will work, with Bianca Cline standing in for the late Ms. Hutchins.
The makers of the documentary claim that her widower Matthew has also given his approval.
The documentary, which was produced "at [executive producer, Mr.] Hutchins' behest and with his blessing and support," will focus on Ms. Hutchins' life and "final work, including the completion of the film," they said.
When the shooting at a ranch outside of Sante Fe, New Mexico, in October 2021 that killed Ms. Hutchins, Baldwin was practicing a scene for the film Rust.
Following the Hollywood star's settlement in a wrongful death lawsuit brought by Mr. Hutchins, production on the movie was set to resume in January.
The Santa Fe District Attorney's office, however, last month filed new involuntary manslaughter charges against him as well as the movie's armorer Hannah Gutierrez Reed.
Both parties' attorneys said they would challenge them in court and denied any wrongdoing.
Luke Nikas, Mr. Baldwin's attorney, referred to the actor's being charged as "a terrible miscarriage of justice.".
There was no reason for Mr. Baldwin to think there was a live bullet in the gun or anywhere else on the set, according to Mr. Nikas. "He trusted the experts with whom he worked when they assured him that the gun did not contain live rounds. These accusations will be fought, and we will prevail. ".
The scene in which Ms. Hutchins was shot has since been rewritten, according to Rust Movie productions, of which Baldwin is a member, and "any use of working weapons and any form of ammunition" has been banned from the set.
The business stated that Ms. Cline, whose credits include Marcel the Shell With Shoes On and American Horror Story, will now "complete Halyna's vision for the film" and donate her salary to charity.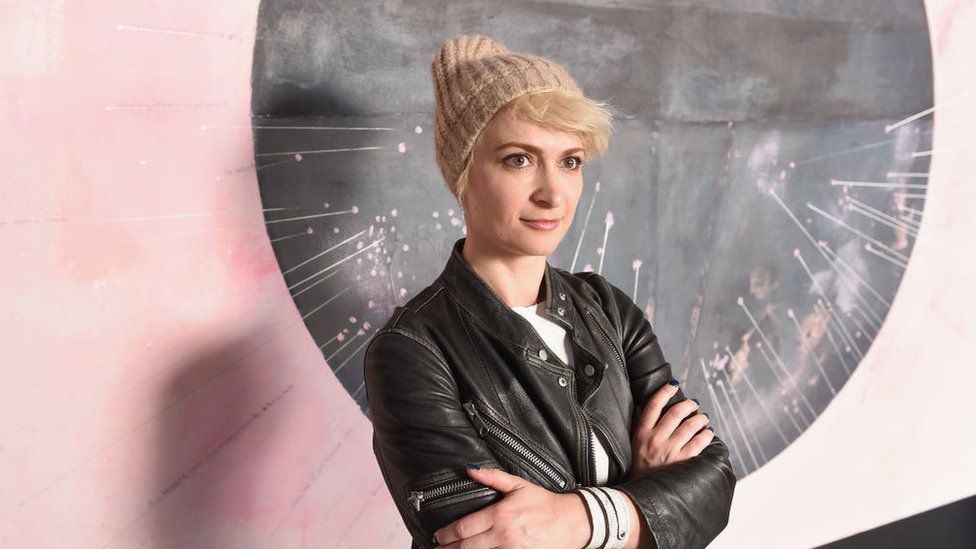 In a statement to the Hollywood Reporter, director Joel Souza, who was also hurt in the shooting, said, "Though bittersweet, I am grateful that a brilliant and dedicated new production team joining former cast and crew are committed to finishing what Halyna and I started.
"I will give this movie my all in an effort to uphold Halyna's legacy and inspire her. To complete this on her behalf is a privilege. " .
The production will also include contributions from production designer Christine Brandt and safety officers Gary Jensen and Paul Jordan from Tenet Production Safety.
Baldwin will need to provide evidence of underlying negligence on his part for the first of the two charges that the Santa Fe District Attorney's office filed against him last month.
The second charge, which, if proven, could result in the star serving five years in prison, requires evidence that there was more than just negligence at play.
Baldwin's attorneys asserted last week that the second charge was "illegal" because the enhancement had only been implemented after the incident.
Ms. Hutchins' family, which includes her mother Olga Solovey, father Anatolii Androsovych, and sister Svetlana Zemko, sued the actor and the production company earlier this month. They are requesting damages for alleged battery, intentional infliction of emotional distress, negligence, and loss of consortium.
Despite consistently denying any wrongdoing in the on-set shooting, Mr. Baldwin has not yet publicly responded to that lawsuit.