A traveling art exhibit gives autistic young people a platform to express themselves.
More than 140 works of art made by autistic post-primary students from schools all over Northern Ireland are on display as part of the Creative Voices: What Autism Means to Me exhibition.
A unique quote from the artist is included with each piece of art.
The purpose of the exhibition is to help viewers understand autism better through the individual viewpoints of the participating artists.
As it affects people differently and to varying degrees, autism is referred to as a "spectrum condition.".
It may affect how someone interacts with others, how they relate to them, and how they interpret their surroundings.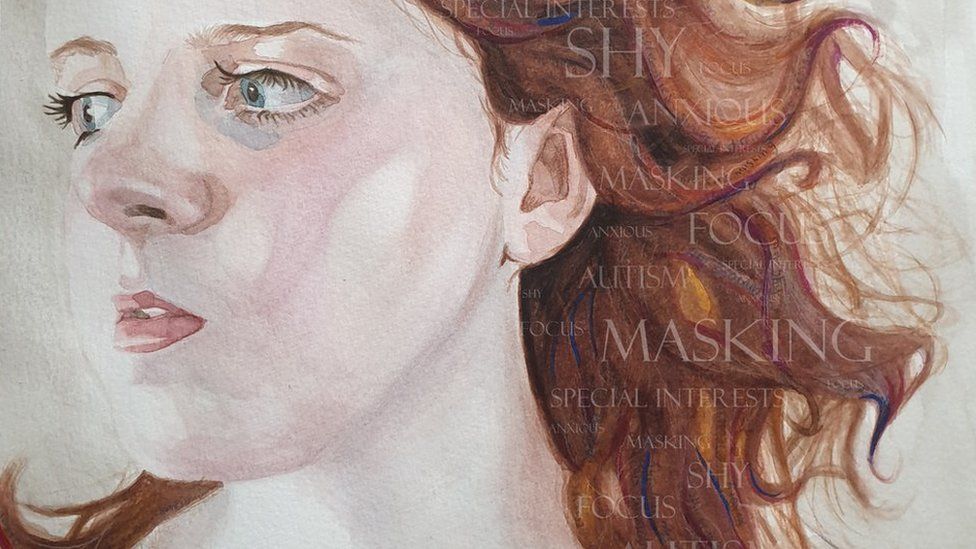 The artist is able to express through each piece of art on display what their particular experience with autism means to them.
The exhibition, which was previously located in Portstewart, County Londonderry's Flowerfield Art Centre, will now run from March 16 through April 15 at Ballymena's Braid Museum and Art Center.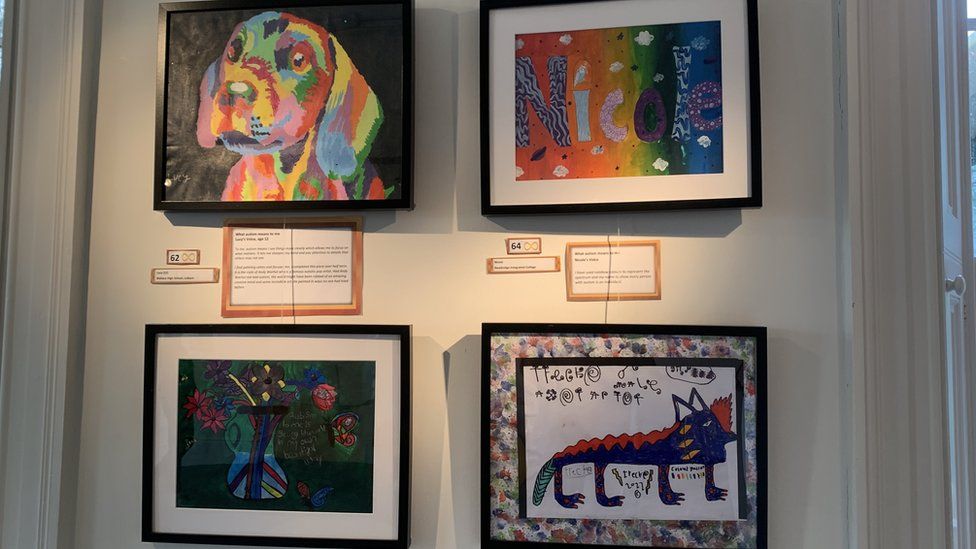 Throughout 2023, the entire exhibition will tour Northern Ireland, stopping at a number of different locations.
The project is being presented by the Autism Advisory and Intervention Service (AAIS) of the Education Authority.
The exhibition, according to Gillian Whiteside of the Education Authority, gives young people a chance to celebrate and showcase their creative abilities while also working to improve public perceptions of autism.
The concept was born out of her work with the students to improve their understanding and acceptance of themselves as people with autism, she said.
"We believed that the exhibition should put the students' perspectives at its core and serve as a platform for them to share their unique, individual experiences with autism.
The exhibit's primary goal, according to Ms. Whiteside, is to increase public awareness and acceptance of autism.
We won't be able to have a truly diverse society where neurodiversity is valued until that time, she added.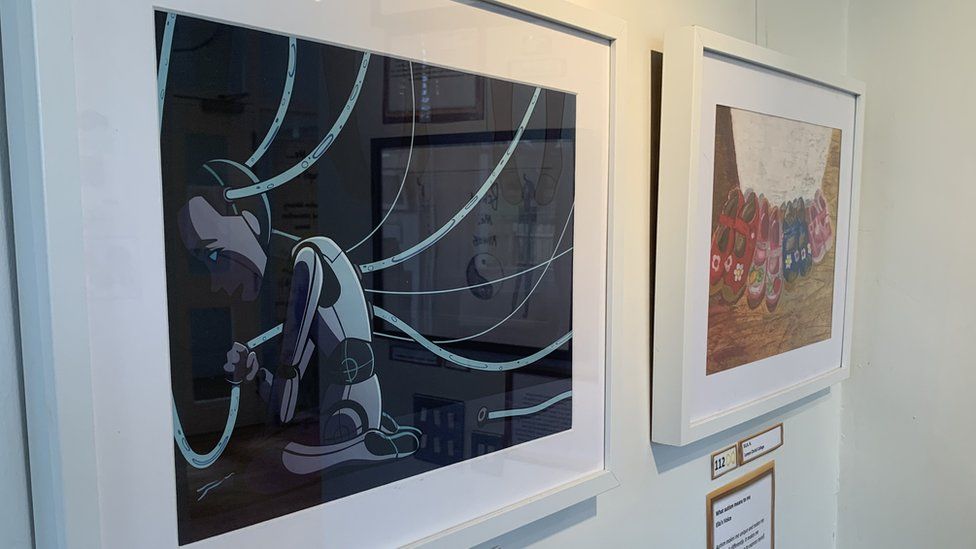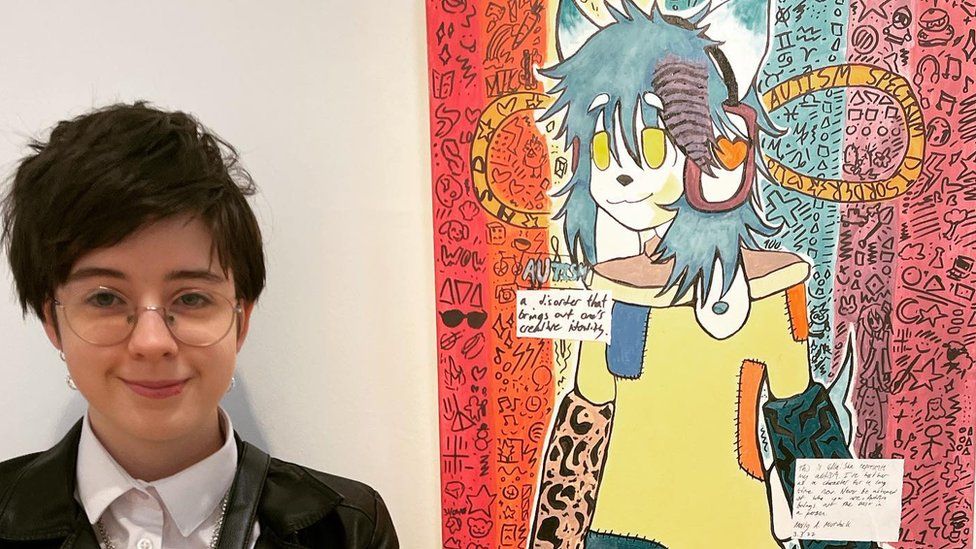 In order to represent Molly's autism in her artwork, she chose to paint the character Ella.
According to Molly, explaining autism to others can be challenging; by using Ella, she hoped to make it clearer.
"Those things are in there because I have a strong connection to animals, music, and vibrant colors.
According to Molly, autism "brings out the best in a person" and should not be stigmatized.
The quote Molly used to describe her artwork read, "Autism makes us unique in ways people can't see and it makes us better people.".
She claimed that the painting required more than a week to complete and that she was incredibly pleased with the results.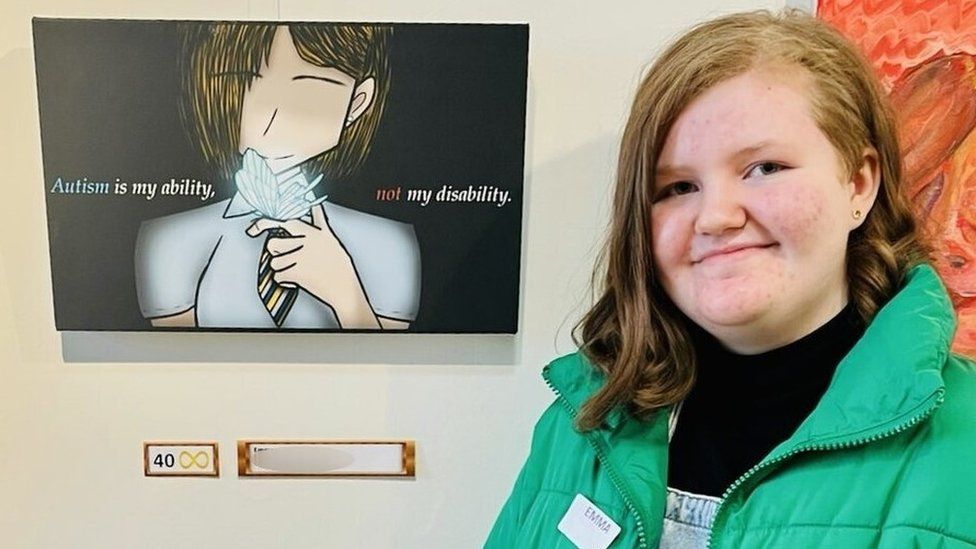 The theme of Emma's artwork was emphasizing the many benefits of having an autism spectrum disorder.
I don't see my autism as a disability, Emma told BBC News Northern Ireland.
"I have an excellent memory, I pay close attention to details, I'm always on time, and I'm a very trustworthy person.
In contrast to the dark background, Emma claimed that the painting's bright butterfly serves as a metaphor for her autism.
Emma said she would keep painting and being creative despite her decision to forego taking art as a GCSE.
The exhibit, according to Flowerfield Art Centre's arts and cultural facilities officer Shauna McNeilly, was a pleasure to present.
It is a celebration of creativity and, in the words of Ms. McNeilly, "really represents what autism means to so many young people.".
It provides more information about autism, including what it actually is and how it differs from person to person, for any viewer of the work.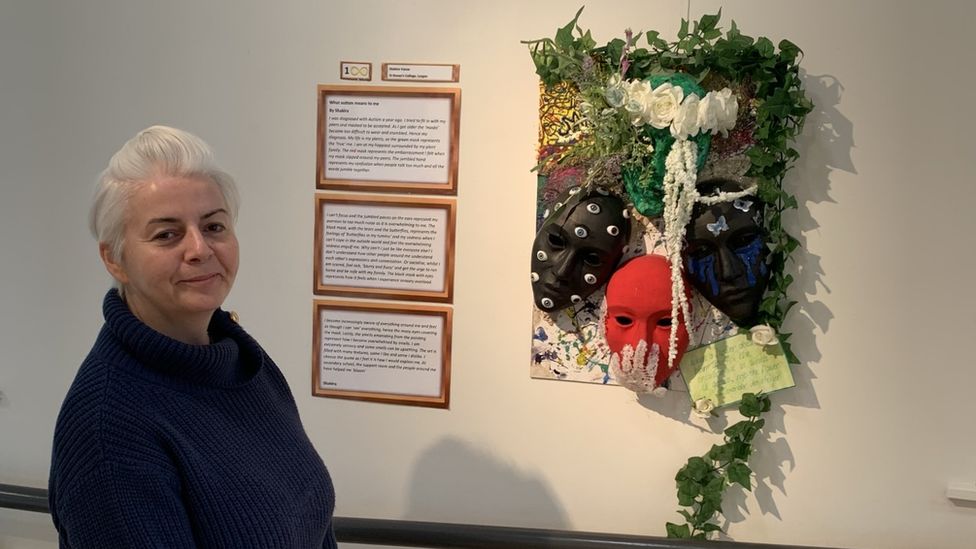 The center has received a deluge of compliments about the stunning artwork on display, according to Ms. McNeilly, who said they have been blown away by the response.
"The wonderful collection of quotes and vivid illustrations and pictures has helped so many people, including myself, learn so much about autism.
.