The Manchester Collective are "transforming all our perceptions" of what a classical music group can be, according to the judges of a recent major award. They perform in places ranging from a run-down nightclub to the Royal Albert Hall.
If you look at Manchester Collective's performance schedule, you'll notice that they play at well-known, cozy concert halls like the Bridgewater Hall in their hometown, the Southbank Centre in London, and the Albert Hall for the BBC Proms this summer.
Meanwhile, other dates are very different from the conventional classical circuit. As an example, a nightclub in a former MOT facility in Salford, an independent venue in a former nightclub in Birkenhead, a warehouse in Leeds, and a multi-story parking garage in Peckham.
These locations frequently lack the comforts of opulent concert halls. such as heating.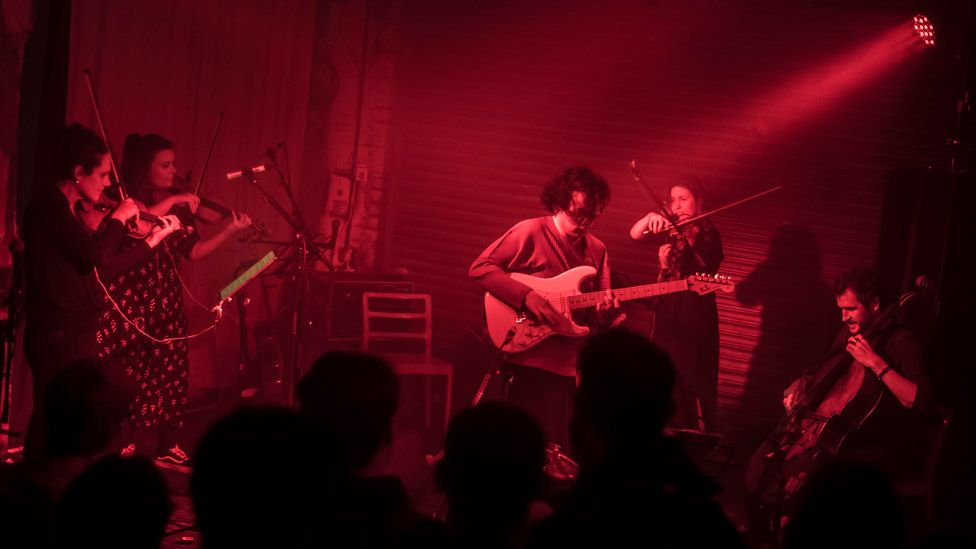 Rakhi Singh, a violinist and co-founder, says that it "can be very cold.". "I literally wear three jumpers at times. And it can be quite a challenge if you're trying to play something very technical and you can't feel your fingers.
"Your instrument responds to a damp environment, and it feels very different. You must therefore be less precious.
"And you can hear the glasses clinking and the dogs barking outside. It's great. ".
Even though it is damp, the atmosphere makes up for the absence of velvet furnishings. It always feels energizing, according to Singh.
According to co-founder and CEO Adam Szabo, the intimacy also helps.
It does feel like it's this tightrope, and it has a sense of jeopardy and danger in the performance when there are 150 people standing in a small room and you're closer to the musicians than you would ever be at the [Royal] Festival Hall or Bridgewater or whatever, he says. The ideal form of risk. ".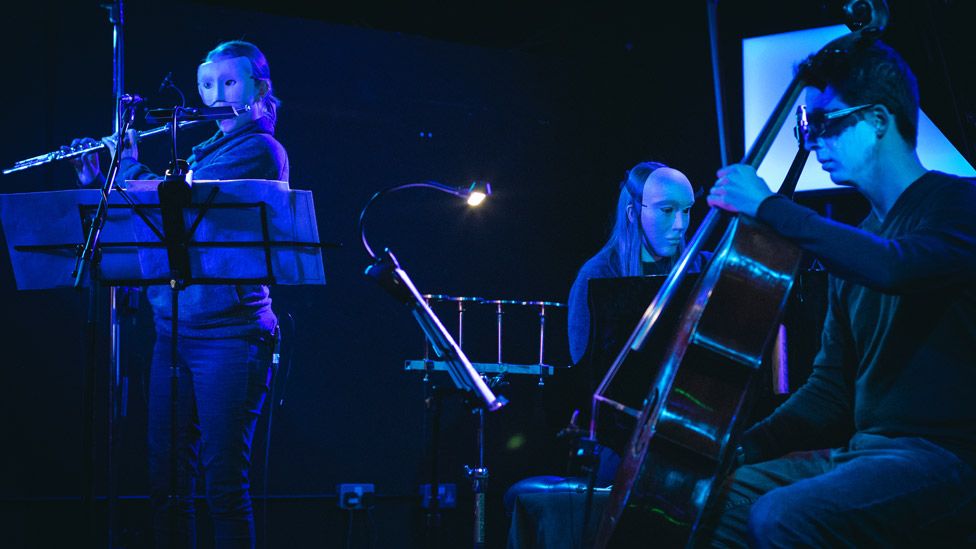 Manchester Collective experiment with different instruments, lighting, visuals, amplification, and staging in addition to playing in various venues. They have performed on recent tours with the talented Scottish guitarist Sean Shibe and the flamboyant South African cellist Abel Selaocoe.
They may have two to twenty-something musicians on stage, who may occasionally sing, speak to the crowd, and are not required to adhere to a dress code.
Rather than just being paid to show up and play, they can also participate in commissioning and selecting the music.
Manchester Collective was founded by Singh and Szabo in 2017 as a result of their frustration with the classical music establishment's frequently rigid concepts and practices. Additionally, they aimed to draw a more varied audience.
Szabo, who is from Australia but studied the cello with Selaocoe in Manchester and has never left, claims that audiences felt extremely homogenous in the vast majority of cities and concert halls throughout the nation and around the world.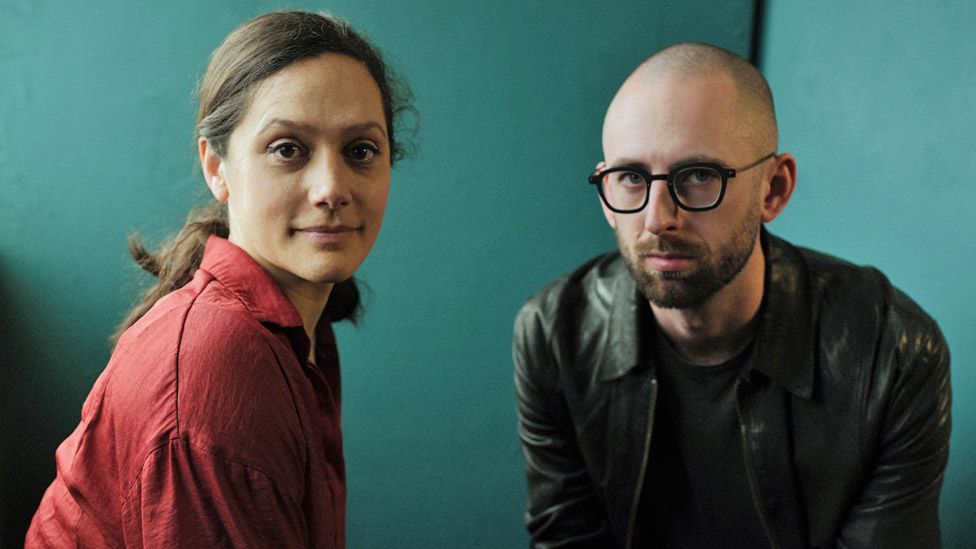 "I don't believe there is any debate when I say that the UK's classical music industry is currently experiencing an unsustainable cycle. We're having trouble finding audiences, and funding and financial support are declining, says the speaker.
"At the same time, I believe that among all the art forms, classical music's audience is the least diverse. We are aware that something has to change. ".
He claims that the purpose of Manchester Collective is "to assist in repositioning classical music so that it is close to the heart of cultural life in the UK, rather than being a peripheral frippery for the few rather than the many.".
They aren't the only ones attempting to change the classical music industry; almost every orchestra will mention efforts to increase accessibility. But the Manchester Collective's work is starting to get noticed.
They were recently named best ensemble at the Royal Philharmonic Society Awards, and their work with Selaocoe has just been nominated for the classical music award at the South Bank Sky Arts Awards.
Manchester Collective is riding an extraordinary wave, changing the vocabulary of how classical music is presented, according to the RPS judges. It's a joy to be in the audience and feel a part of their shared passion, from Birkenhead to the BBC Proms.
"They are changing how we all view what an ensemble can be. ".
Serenity 2.0, a commission from the collective, was also named best chamber-scale composition, and Selaocoe was honored as best instrumentalist at the same event.
With the equally avant-garde theater company Slung Low, they will stage a new production of Benjamin Britten's Noye's Fludd, now known as Noah's Flood, for their upcoming operatic endeavor.
As part of the city's year of culture, the first performance will take place in Slung Low's warehouse in Leeds on Friday. This will be followed by a performance for the Manchester International Festival in a former railroad depot.
Lemn Sissay, a poet, and several hundred students will also appear. According to Szabo, "the whole thing has this very sort of artisanal, DIY aspect.". Naturally, we enjoy Britten's music a lot. It's a terrific result. Lemn Sissay is also playing God. What more could you possibly want from life?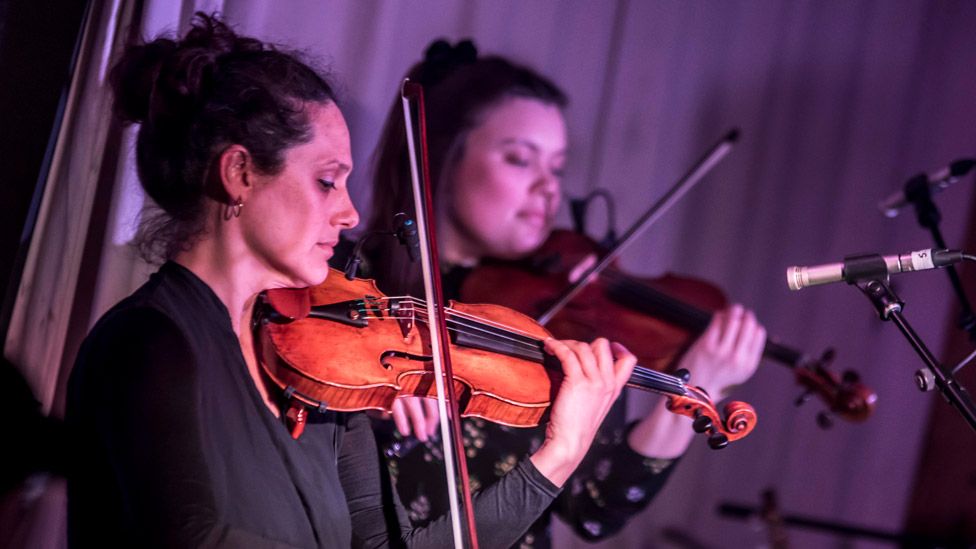 The collective's emergence from Manchester may not be a coincidence. The city has a vibrant classical music scene, including the Halle Orchestra, BBC Philharmonic, Manchester Camerata, and Royal Northern College of Music, but has a lower cost of living than London.
The good news, according to Szabo, is that Manchester has not yet reached the breaking point where it will become unaffordable for that work to be done there.
"For what artists are paid in this country, many of them are now priced out of the capital, and it's really only feasible for those huge cultural behemoths to work [there],".
While a significant portion of our season is spent performing at Salford's White Hotel, a notorious nightclub. They are a group of art school students who took over an MOT garage and turned it into one of Europe's most prestigious clubs.
"That is a possibility in Manchester. That might still be possible in London, if you travel far enough. But you kind of have to have wealthy parents or to already be a part of that establishment. ".
Singh cautions against pricing artists out of the collective's hometown in the future. The preservation of spaces like these will be crucial as Manchester develops and grows because they add flavor to the city's cultural life, according to the expert.
"And if that's eliminated, I believe it just becomes homogenous, and the city's cultural identity will suffer.
"Manchester had a bit of a clean-up, so it was interesting to be at the Royal Philharmonic Society Awards in March. ".
The collective, according to Szabo, has also benefited from an "invention spirit that has always existed in the north.".
For us to be a part of that creative energy feels equally as exciting. ".
Noah's Flood will be performed on Friday, July 7 at the Warehouse in Holbeck, Leeds, and on Sunday, July 9 at the Depot in Mayfield, Manchester.