Nine years after receiving a cancer diagnosis, George Alagiah, one of the BBC's most seasoned and well-respected journalists, passed away at the age of 67.
He "died peacefully today, surrounded by his family and loved ones," according to a statement from his agent.
He has been a mainstay of British TV news for more than three decades and has hosted BBC News at Six for the last 20.
Prior to that, he was a distinguished foreign correspondent who covered stories from Rwanda to Iraq.
He received a stage four bowel cancer diagnosis in 2014, and it was discovered in October 2022 that it had progressed.
"George was deeply loved by everyone who knew him, whether it was a friend, a colleague, or a member of the public," his agent said in a statement of tribute.
"He was just a wonderful person. "Fran, the boys, and his extended family are in my thoughts," she said.
Alagiah passed away earlier on Monday, but "fought to the bitter end," according to his agent.
Tim Davie, director general of the BBC, stated: "Everyone at the BBC is deeply saddened by the news about George. We are currently considering his family.
The public could sense that he was more than just a superb journalist; he also had a wonderful humanity. Everyone adored him, and we will all miss him terribly. ".
It would be difficult to find a friend or colleague who is gentler, kinder, more perceptive, and braver, as BBC World Affairs editor John Simpson wrote in a tweet. ".
He was referred to as "a great broadcaster," "a kind colleague," and "a thoughtful journalist" by BBC Chief International Correspondent Lyse Doucet.
"On a personal note, George touched all of us here in the newsroom, with his kindness and generosity, his warmth and good humor," said Clive Myrie, who hosted BBC News at One. As a mentor, colleague, and friend, he was adored by everyone at BBC News. ".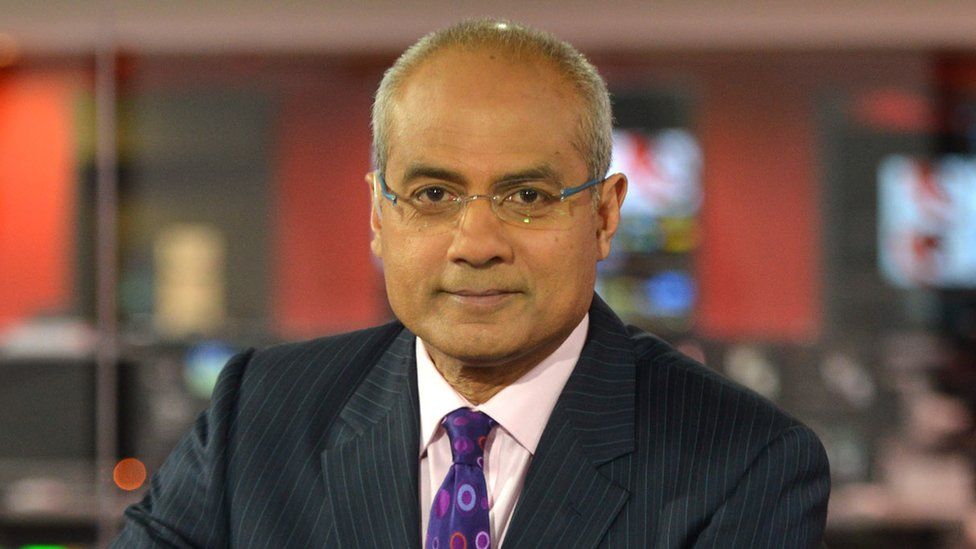 Sangita Myska of LBC, Pippa Crerar of the Guardian, and Mark Austin of Sky News were among the other journalists to pay tribute.
Austin wrote on Twitter: "This makes me so sad. A decent man, a rival on the beat of the foreign correspondent, but most importantly, a friend. George Alagiah had a lot of empathy, which is a quality that good journalism frequently possesses. ".
Myska observed the influence Alagiah had on British Asian reporters.
"When George Alagiah of the BBC was on television when I was a child, my dad would yell, "George is on!". We would dash to see the man who served as an example for a generation of British Asian journalists. The UK as a whole repeated that scene. You're welcome, George. RIP xx".
"Tributes will rightly be paid to a fantastic journalist and brilliant broadcaster, but George was the most decent, principled, kindest, most honorable man I have ever worked with," wrote former BBC North American editor Jon Sopel. What a waste. ".
When Frank Gardner, a BBC security correspondent, was shot and seriously hurt in an al-Qaeda attack in Saudi Arabia in 2004, Alagiah visited him in the hospital.
We spoke for hours about the continent he adored and spent a large portion of his career covering as he brought me his book A Passage to Africa. a superb writer and journalist. ".
Early in the 1990s, Alagiah received recognition for her reporting on the famine and conflict in Somalia. In 1994, she was nominated for a Bafta for her coverage of Saddam Hussein's genocidal campaign against the Kurds in northern Iraq.
For covering the civil war in Burundi and being the first BBC journalist to cover the genocide in Rwanda, he was also named Amnesty International's journalist of the year in 1994.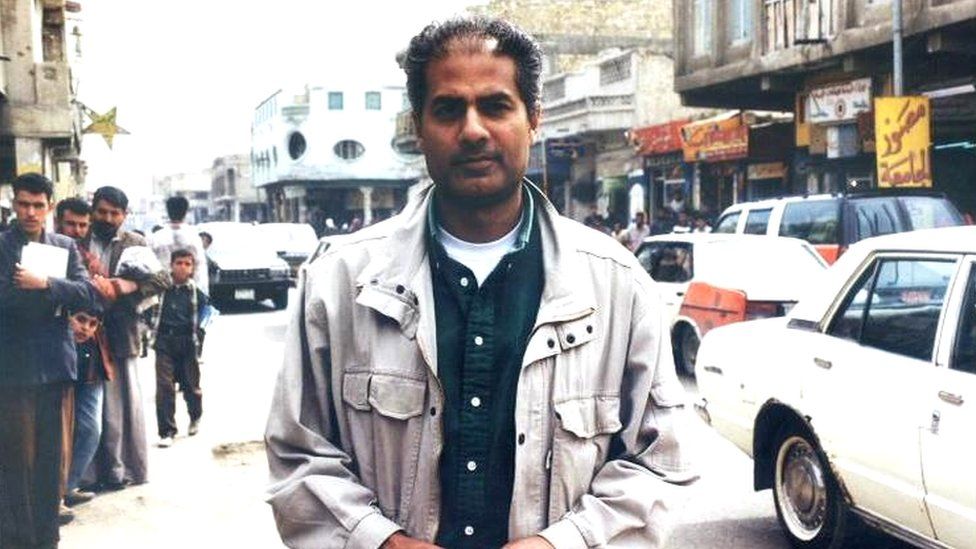 Born in Colombo, Sri Lanka, George Maxwell Alagiah later lived in Ghana and England as a child.
His most vivid memory of Sri Lanka from his youth was leaving it. His parents were Christian Tamils, and at the time, Ceylon was rife with interethnic strife.
Donald, his father, was an engineer with a focus on irrigation and water distribution. He brought his young family to Africa in search of a new and better life after feeling unwelcome and unsafe in his own country.
Despite the family's initial success in Ghana, Alagiah's parents chose to send their children to England for their education. When he was 11 years old, his father dropped him off at Portsmouth Boarding School; they both had to fight back tears.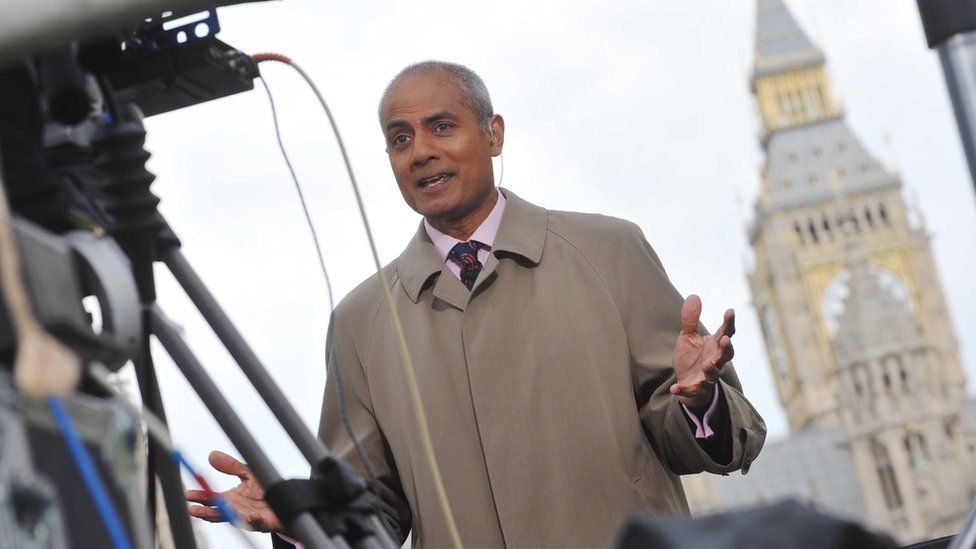 Because of the upheaval and assimilation he experienced as a child, his personality and professional judgment were both influenced.    .
Some racism existed. There were taunts about "Bongo Bongo land" in the showers because he was almost the only boy of color there. He stopped asking people to pronounce his name properly (his family says it's "Uller-hiya").   .
"Back then," he remembered, "having a "funny name" was almost an apology. The other option was to stand out in a bed of spring meadow plants like an "exotic cactus. ".
But in some ways, St John's College, his English school, was an artificial and closed society that isolated him from the profound social changes occurring outside its boundaries. He was largely unaware of the widespread anti-immigrant sentiment in the nation.
In a place where "class trumps race every time," he thought that as he grew older, he became the "right kind" of foreigner.
Later, while studying at Durham University, he fell in love with Frances Robathan, whom he later married.
After receiving his degree, he worked for South Magazine for seven years. He was proud of the magazine's editorial line, which portrayed an unequal world as unstable.
He began working for the BBC in 1989 as a foreign affairs correspondent before switching to cover Africa, where he spent his formative years.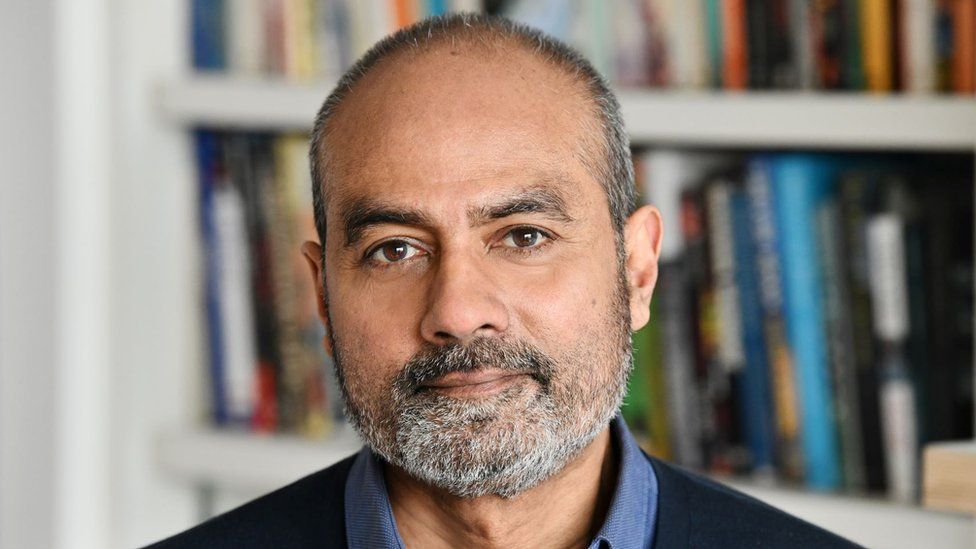 It was frequently a miserable experience. He spoke with victims of mass rape in Uganda and spoke with child soldiers in Liberia. He also saw hunger and disease almost everywhere.
He stated, "There is a new generation in Africa; we, the freedom's children, who were born and raised in the years of post-independence euphoria, have had a chance. With it, we didn't do much. ".
When he broadcast some of the first images of the ethnic cleansing in Kosovo in 1999, he said, it was one of his proudest professional moments.
He also covered the human organ trade in India, children living on the streets in Brazil, the Afghan civil war, and human rights abuses in Ethiopia for news reports and documentaries.
Nelson Mandela, the former president of South Africa, Archbishop Desmond Tutu, Kofi Annan, and Robert Mugabe, the former president of Zimbabwe, were among the people he spoke with.
Before becoming one of the main presenters of the Six O'Clock News in 2003, he fronted the BBC One O'Clock News, Nine O'Clock News, and BBC Four News.
He hosted newscasts from Sri Lanka after the tsunami in December 2004, as well as from New Orleans after Hurricane Katrina and Pakistan after the South Asian earthquake in 2005.
In 2008, he received an OBE for his services to journalism.
Alagiah was initially diagnosed with cancer in 2014, but the disease quickly spread to his liver and lymph nodes, necessitating chemotherapy and multiple operations, one of which involved the removal of the majority of his liver.
When he returned to presenting in 2015, he claimed that the experience had made him a "richer person" and that working in the newsroom was "such an important part of keeping energised and motivated.".
He had to take several more time off from work for treatment, and in January 2022 he admitted that he still considered himself "very lucky" despite believing that the cancer would "probably get me in the end.".
He admitted on the Desperately Seeking Wisdom podcast in 2022 that it took him some time to realize what he "needed to do" when his cancer was first discovered.
"I had to pause and say, "Wait a second. Would my life have been a failure if the end came now?
"And in fact, as I reflect, I consider my journey. the children we raised, the family I had, the opportunities my family had, the wonderful good fortune to run into [Frances Robathan], who is now my wife and lover after all these years. There was no sense of failure. ".
Alagiah and Frances had two kids together.
a consistent change in bowel habits, including frequent urination, looser stools, and occasionally stomach discomfort.
without any other symptoms, such as piles, blood in the stools.
Always brought on by eating, abdominal pain, discomfort, or bloating can occasionally lead to a reduction in food intake and weight loss.
The NHS advises seeing your doctor if you have one or more of the symptoms and they have persisted for longer than four weeks even though the majority of people with these symptoms do not have bowel cancer.
On the BBC's Action Line page, you can find information and support if you or someone you know has been affected by cancer.