Many attendees of the 53rd Glastonbury Festival, which concluded on Sunday with a headlining performance by Elton John, are returning home.
Arctic Monkeys and Guns N' Roses were two additional festival headliners.
A massive volunteer effort to clean up Worthy Farm and dismantle many of the stages is currently underway.
As festival-goers depart, slow traffic is anticipated in the surrounding area.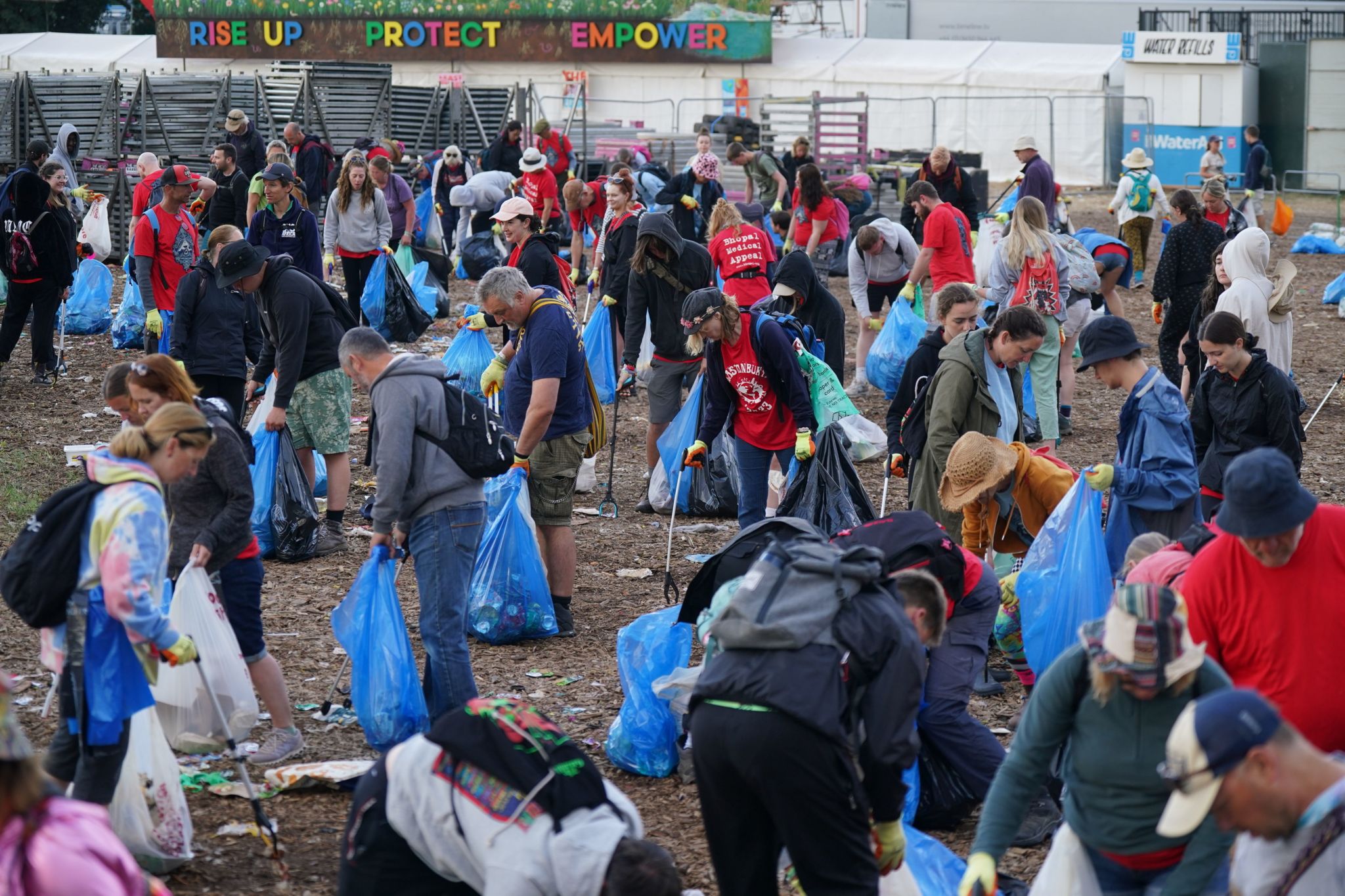 Around Worthy Farm, the campsites are beginning to go empty.
The recycling team for the festival crew is removing thousands of tonnes of waste as the campers depart to restore the farm to its prior state.
The festival's organizers have urged attendees to leave no trace and take everything they own.
Long lines for buses have been observed as people make their way home.
According to traffic monitoring service Inrix, those departing the site by car may experience some delays due to slow moving traffic on the roads and obstructions on the A37 from Shepton Mallet and the A361 into Pilton.