Following the council's release of £5.6 million for its development, plans to renovate Huddersfield's downtown have advanced.
As part of the $210 million Our Cultural Heart project, the town's Queensgate Market would be renovated, and a nearby library would be turned into a museum and gallery.
A new library, a live entertainment venue, a parking lot, and public spaces would all be constructed.
By the spring of 2019, the project is anticipated to be finished.
According to the Local Democracy Reporting Service, Kirklees Council was informed at a meeting that the original plans had been changed to lower costs.
The former Grade II-listed library building will now house both the new library and museum, which replaced earlier plans to house them in separate structures.
Due to this, space in the building that had been designated for an art gallery will be freed up.
The vacant lot is being considered by the council as a potential location for a STEM (science, technology, engineering, math) building for Greenhead College. The meeting was informed that if this proposal is rejected, the structure might be converted into apartments or a hotel.
The plan has been given the "green light," according to councillor Graham Turner.
We have planning approval, a contractor with whom we are currently collaborating, and hopefully, we can start digging in quarter one of 2024, he added.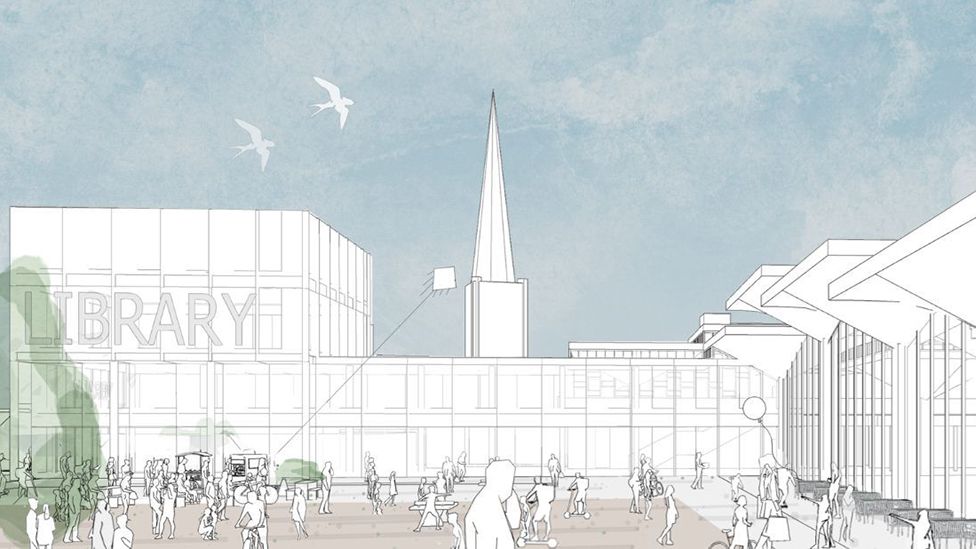 The main focus of the first phase of construction will be the extensive renovation of the Queensgate Market location, which will be transformed into a new food hall, a contemporary library, as well as a brand-new outdoor public square.
The project, according to Shabir Pandor, the council's leader for Labour, will "safeguard our economy in the future.".
He said, "I look forward to seeing this significant regeneration project come to life and see the positive impact it will have on Huddersfield town center for generations to come.