a depiction of his autistic son in a painting by a local artist. among thousands, has been chosen. to be displayed at the London Royal Academy Summer Exhibition.
After suffering spinal injuries and broken legs in a car accident in 1997, Errol Theunissen, a student advisor at Teesside University, began painting.
The difficulties his son has communicating are explored in his art.
He claimed he "randomly" entered the competition and had not anticipated being chosen.
More than 25 years ago, as Mr. Theunissen was getting better from a car accident in Zimbabwe, he started painting.
When he relocated to the UK in 2002, his enthusiasm persisted.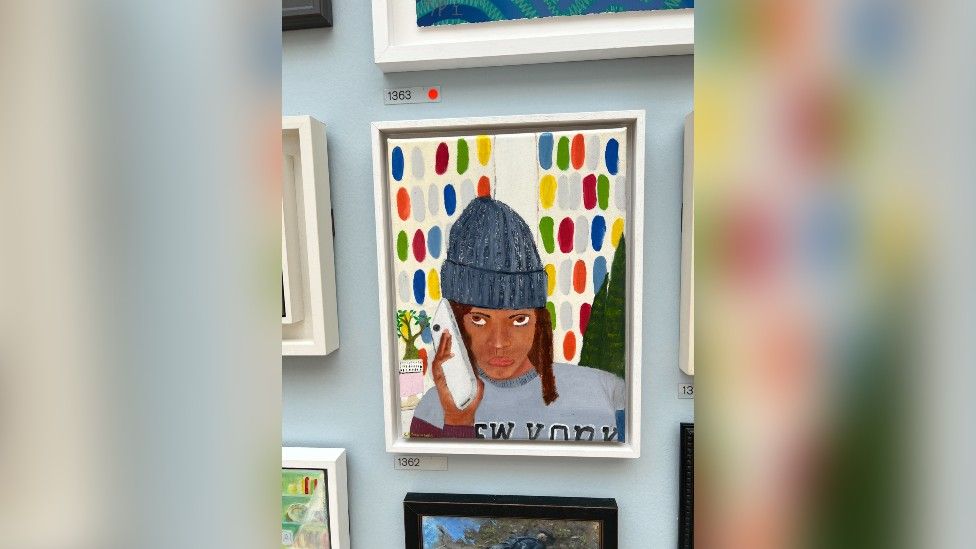 Don't disturb me, I'm talking to my Nan is a piece of art that documents a rare occasion when the artist's son was speaking to his grandmother on the phone.
My son finds communication to be quite challenging at times, according to Mr. Theunissen. I painted him while he was on the phone, looking very annoyed. Any interruptions make him irritated when he's trying to speak.
He called the Summer Exhibition "one of the largest international exhibitions" and noted the wide variety of paintings, drawings, and sculptures on display.
"I was ecstatic and happy to see it there on one of the first days. ".
Since his piece was chosen, he has had additional opportunities, such as exhibitions at smaller galleries in Manchester and Newcastle and an African art show in London's Hackney.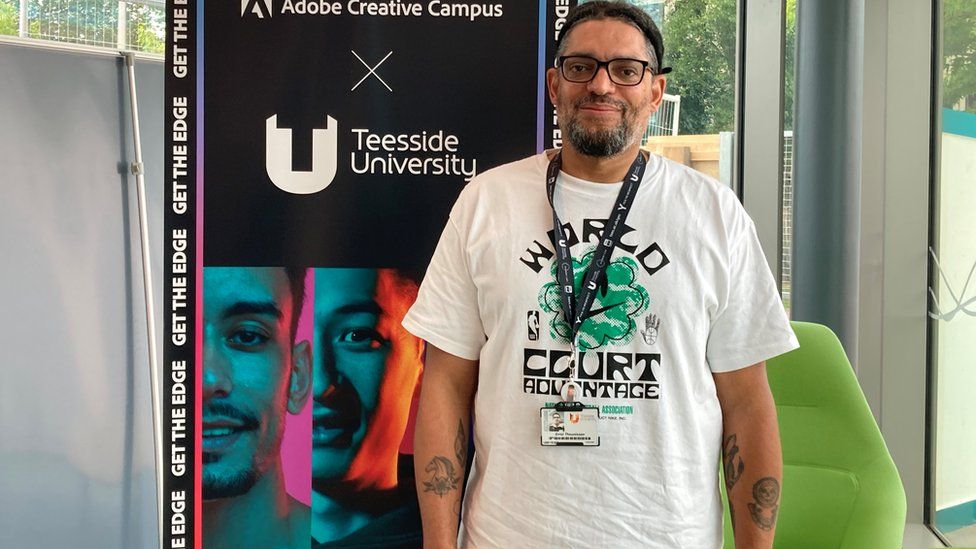 In order to try and encourage more young people to pursue art, Mr. Theunissen said he wanted to use his experience.
He stated, "I'd like to look at ways I could possibly begin running a program for youth in Middlesbrough, where they can access art supplies and start to practice.
It costs money and I believe many children miss out on it, so you've got to be able to have the materials to develop a love for art, he continued.
The Royal Academy Summer Exhibition runs from 13 June to 20 August at the Royal Academy in London.