In an effort to raise money for Red Nose Day, Emma Willis, Oti Mabuse, and Rylan conquered the Scottish Highlands' Cairn Gorm.
The famous trio set out on their journey from Braemar, Aberdeenshire, on last Wednesday, braving the elements to reach the summit on Saturday afternoon.
On Friday, the attempt to reach the summit was abandoned because of hazardous winds.
The conditions were "challenging even for the most experienced trekker," according to the expedition's leader, Graeme Douglas.
The team used ice axes to help them ascend the final section, which was 1,245 meters above sea level.
"Gusts of 50 mph made even the first section of the climb hazardous because there is less stability, making progress difficult and quickly depleting energy," said Mr. Douglas.
They should be extremely proud of this fantastic accomplishment, which they have just made.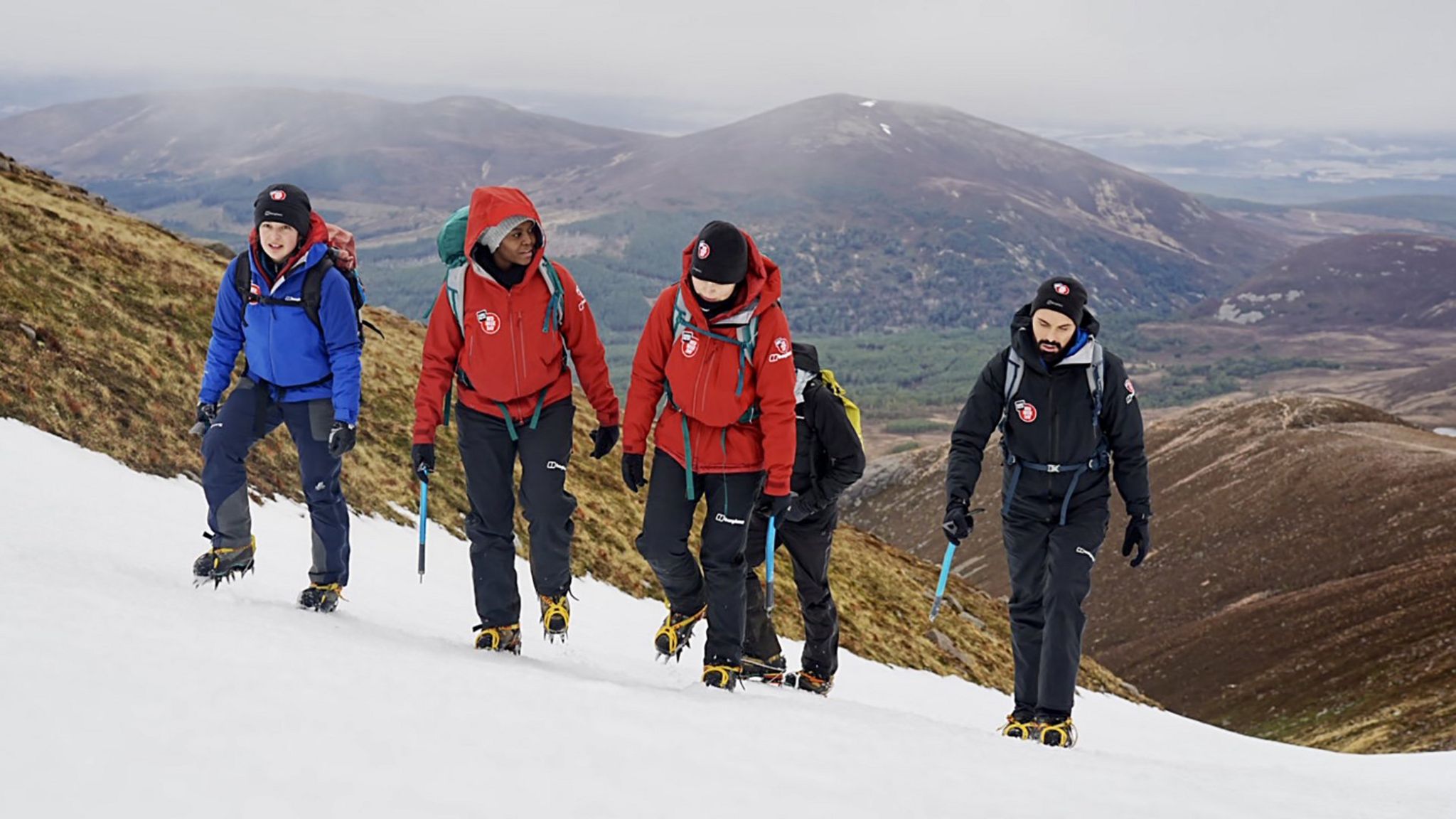 The summit was "a massive sense of relief," according to TV host Emma Willis.
The whole process has been challenging, but that's why we're here, she said.
Oti Mabuse, a star of Strictly, continued, "I experienced an emotional rush as soon as I saw the summit. You come away from it believing that anything is possible.
The expedition experience was "surreal," according to TV and radio host Rylan.
"I knew it would be physically difficult, but it's been so much more than that," he said. It feels completely worthwhile when you consider where the money is going.
"If anyone is considering sponsoring us, we would be incredibly grateful. It can make such a difference, even if it's just one pound.
In preparation for Red Nose Day on March 17, the journey was documented for a documentary that will air on BBC One and BBC iPlayer.
The emergency response to the earthquake in Turkey and Syria will be funded in part by the funds raised through this year's fundraising campaign.
.