Despite receiving numerous complaints about parking issues, a music venue dubbed a "cultural icon" recently hosted its first concert in seven years.
On Sunday, the British band Muse performed at Milton Keynes' 65,000-seat National Bowl, which has previously played host to rock royalty like Queen and Oasis.
Audience members complained about traffic congestion and overbooked pre-paid parking to BBC Three Counties Radio.
A representative for the venue claimed that viewers could "learn" from the performance.
Steve Screech, a ticket holder, told the BBC that he missed the performance's opening act, Royal Blood.
About three miles (5 km) from the venue, at around 16:00 BST, we encountered some traffic and decided, "Fair enough," he said. We had only traveled 800 meters or half a mile after three hours. ".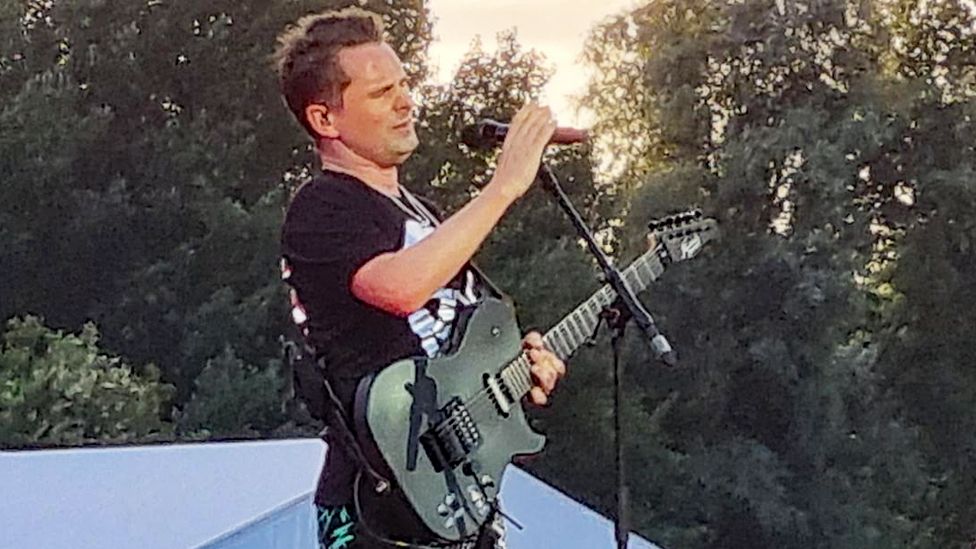 Mr. Screech claimed that he ultimately made the choice to park in a residential neighborhood before "legging it" to the venue.
Mr. Winkelman, the chairman of MK Dons and a director of the consortium building the bowl, acknowledged that there was "learning" to be done and added, "I'm extremely embarrassed by it [the parking issues]. ".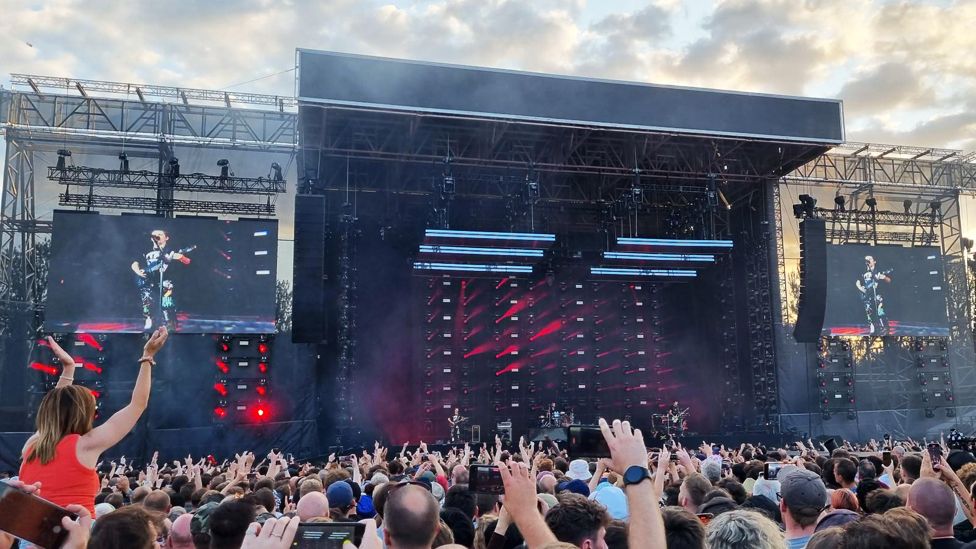 "There are many causes. I'm sorry, but I don't want to detract from what was a wonderful thing.
"The bowl is significant to Milton Keynes; it's one of our cultural icons, and last night's performance made it clear why. ".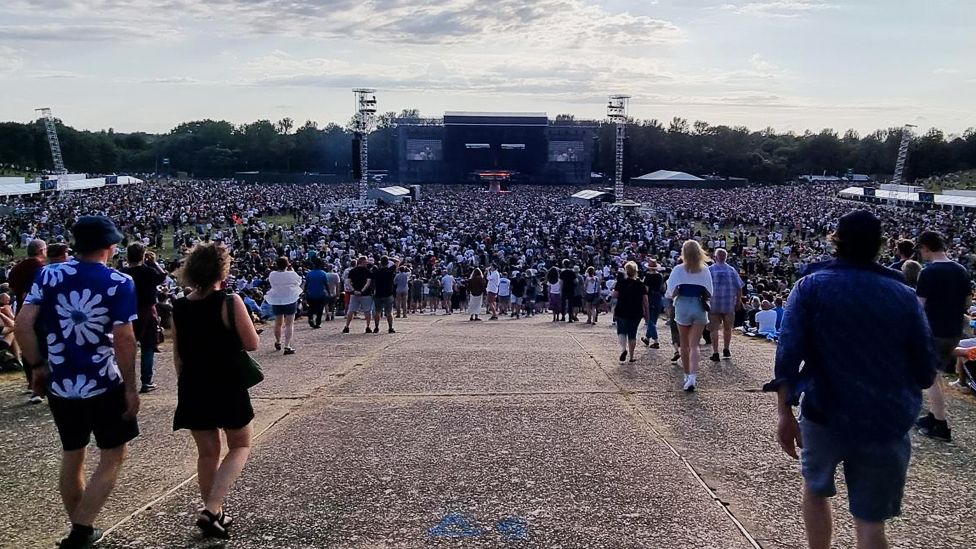 Muse played a hit-filled set for tens of thousands of fans that included Supermassive Black Hole, Time is Running Out, and Knights of Cydonia. They were supported by Royal Blood and The Warning.
The outdoor amphitheater was constructed in 1973 and hosted its final performance in 2016.
MK Dons of League Two are permitted to construct two full-sized training fields at the location later this year, and future concerts will still be held there.