Two hospitals now display "doodles" created by a retired nurse that depict the experiences NHS employees had while dealing with the Covid-19 pandemic.
The Luton and Dunstable (Landamp;D) and Bedford hospitals displayed Karen Reep's artwork, which the Ampthill, Bedfordshire, resident described as "phenomenal.".
She claimed she never received formal training and instead began sketching her coworkers to illustrate what they "went through.".   .
"I wanted to capture a feeling rather than accuracy because I was capturing a moment. ".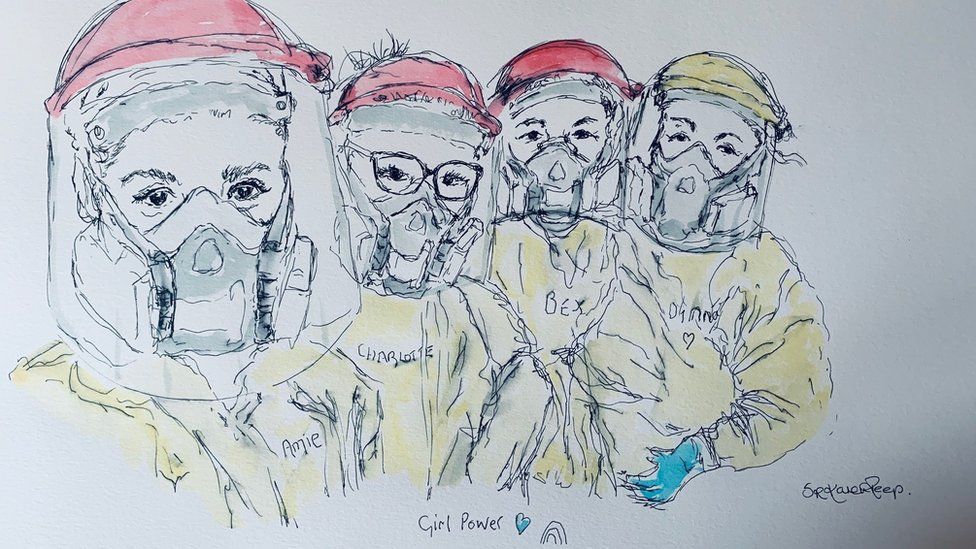 Mrs. Reep, 57, retired from nursing in September after serving as a sister on the children's ward at the L&D for 30 years.
Despite her parents' advice to get "a proper job," she claimed she has always painted as a hobby but has never attended art school.
When her son Ben was diagnosed with a brain tumor ten years ago, she became aware of the impact art could have in hospitals.
She described the first hospital where he received care as having "bare walls and it was so depressing because there was nothing for me to look at or lighten the atmosphere.".
She remarked that the "wards and corridors were full of pictures, art, photographs, things to take that pressure off and the children's ward was amazing, it was so colorful" when he was transferred to Addenbrooke's in Cambridge.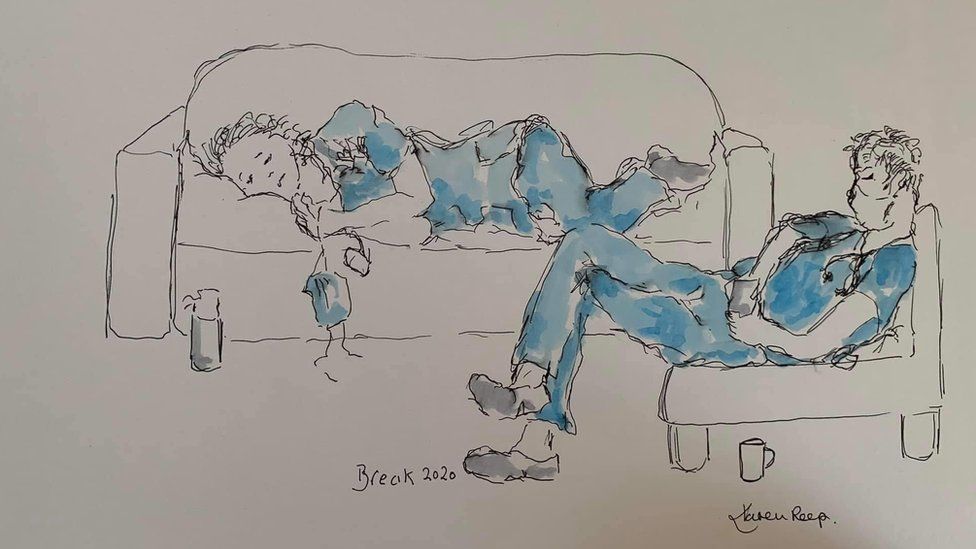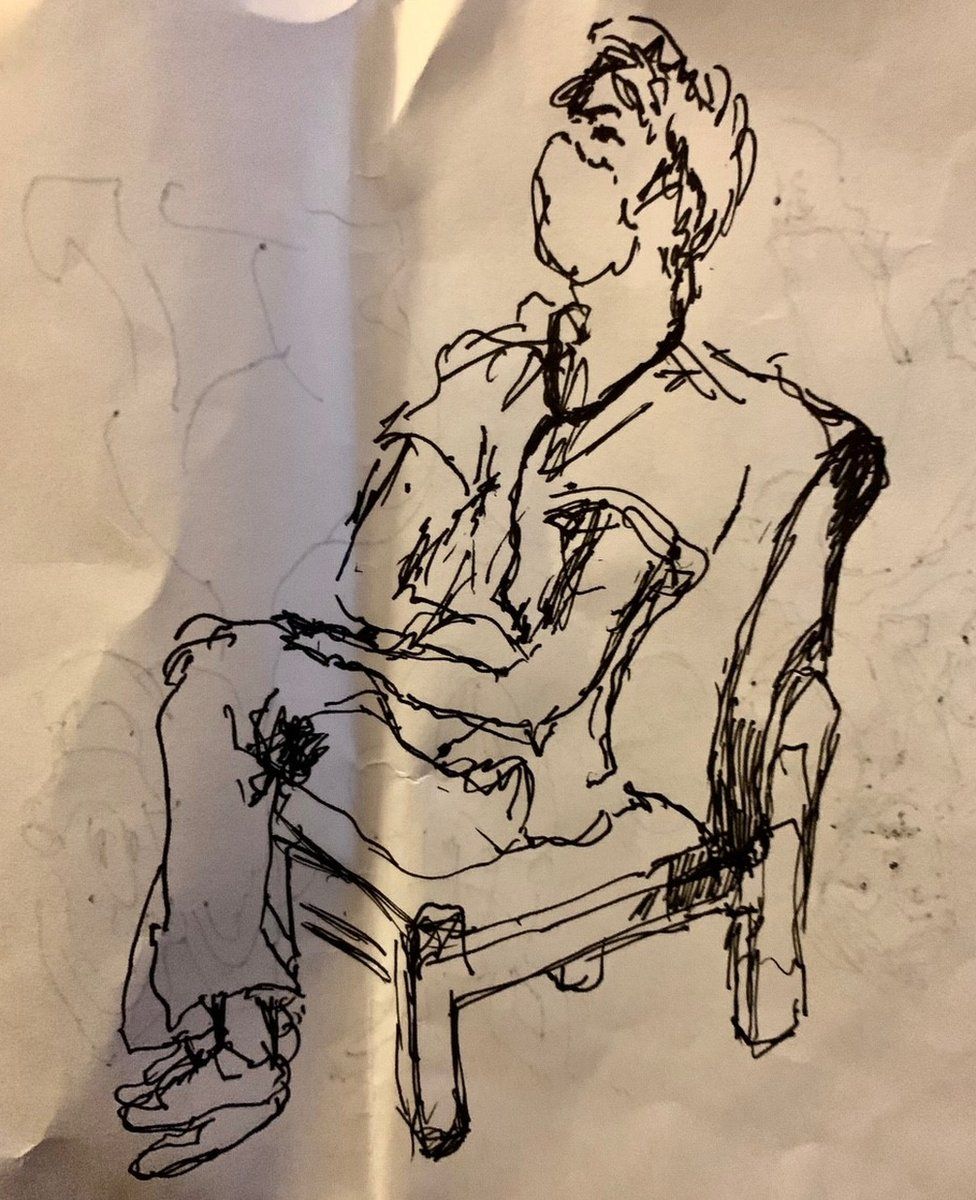 She described how it was to work during the pandemic by stating that "staff were terrified and frightened.".
When Covid hit, it was such a surreal moment, said Mrs. Reep, "I decided to draw what I saw in really quick sketches.".
"I wanted to capture a feeling rather than accuracy because I was capturing a moment.
"I like to draw a lot, and I wanted the staff to think that I was observing what they were doing.
"I wanted everyone on staff to have memories and I didn't want anyone to forget what we went through at Covid. ".
The "take heART" team at Bedfordshire Hospitals NHS Trust noticed Mrs. Reep's work and selected a few of the 70 pieces she had produced.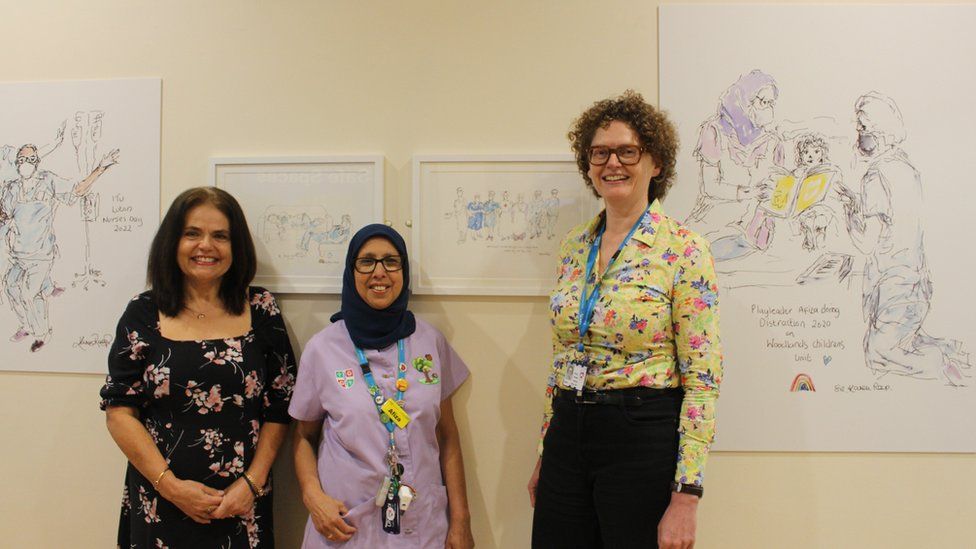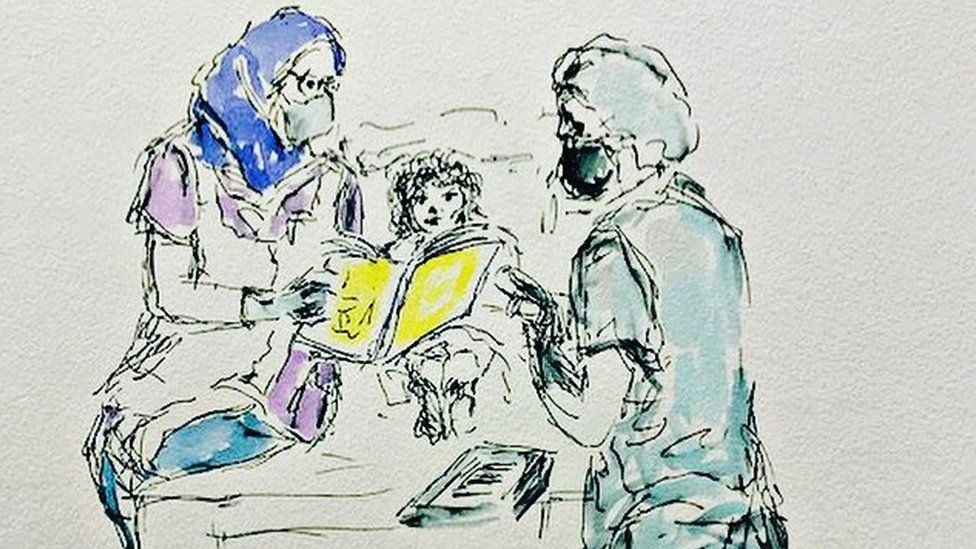 Mrs. Reep exclaimed, "It's just brilliant, it's phenomenal," upon seeing them on display. ".
"I just want the photos so that future generations can look back on this significant event that affected people's lives. ".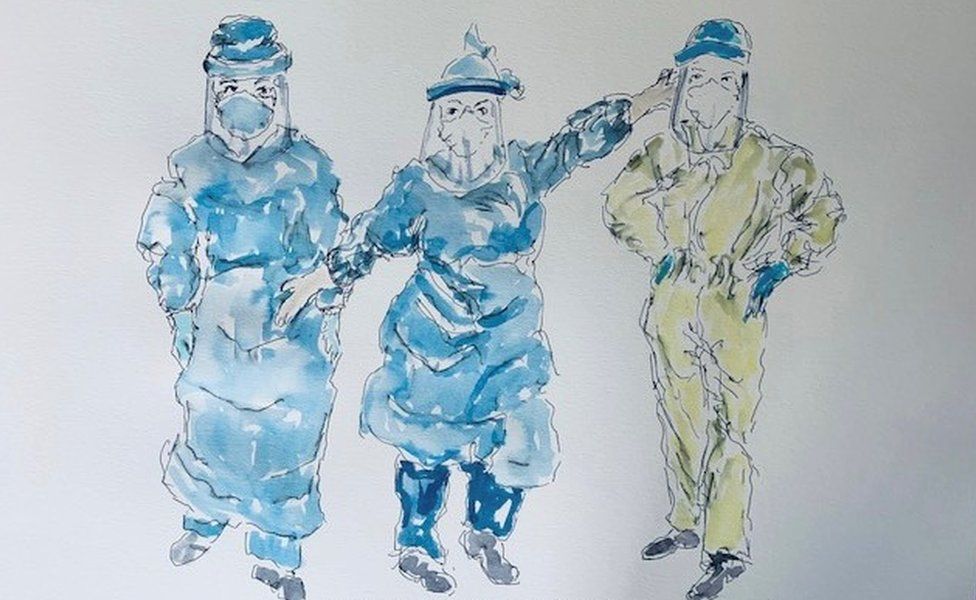 One of the project's founders, Dr. Rachel Chater, stated: "This collection of photographs depicts a range of moments in time, both during the Covid-19 pandemic's peak and the months that followed.
The people, their relationships with one another, and our imagination are all beautifully captured by Karen's masterful use of line work and color. ".