After a campaign, an evaluation of the ethnicity and gender of the subjects in paintings owned and displayed by a local authority will be made.
The Oxford City Council owns 45 paintings, and five of them feature women.
A taskforce has been established to address representation in the town hall's artwork.
Additionally, there are calls to consider those who are honored by statues and blue plaques in the city.
The campaign to have the town hall paintings examined was spearheaded by Oxford city councilor Katherine Miles.
When she saw the paintings, she felt "undervalued," and she added: "If you see more role models, you feel like you can do that, no matter your background. ".
A woman is depicted holding a severed man's head on a plate in one of the five paintings that depict women, The Rape of the Sabines, which depicts women being kidnapped.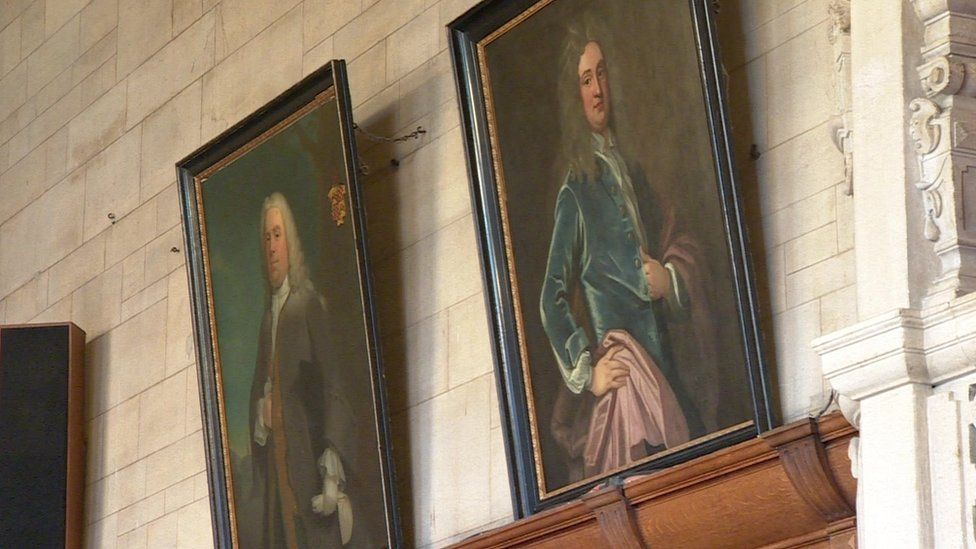 In order to reflect the diversity of our city, Ms. Miles claimed that they were "not reflecting some of the key messages that we'd like to show.".
The cross-party taskforce was established without charging tax payers anything.
A disparity is also evident in the Oxfordshire Blue Plaques Scheme data. Since 1999, 134 plaques have been placed; 31 are for women.
The "distinct imbalance" is something the scheme "would like to correct," according to Prof. Robert Evans, chair of the Oxfordshire Blue Plaques Board.
There have been more plaques honoring women in the city over the past five years than men, including one for Philippa Foot, a moral philosopher who lived in Walton Street.
The difference in how men and women are represented in public spaces, according to Oxford-based curator and creative consultant Myroslava Hartmond, "subtly reinforces the message that women are absent.".
She expressed a desire for more depictions of St. Frideswide, the patron saint of the city, whose shrine is located in Christ Church Cathedral.