A pop art exhibit recently opened, drawing inspiration from the Ska band The Specials' road trips across America.
Horace Panter, a bassist in the band, also works as an artist. He took the photos while on tour with the band in 2022.
In December, 63-year-old frontman Terry Hall passed away.
Following the passing of his friend, Panter stated that it was unlikely that The Specials would perform again.
"I took some of these pictures with him on my most recent trip to America, to Los Angeles," he recalled.
"Yes, you had Queen without Freddy Mercury, or whatever, but I can't see it happening without Terry Hall," the questioner has started to say when they approach me with it. " .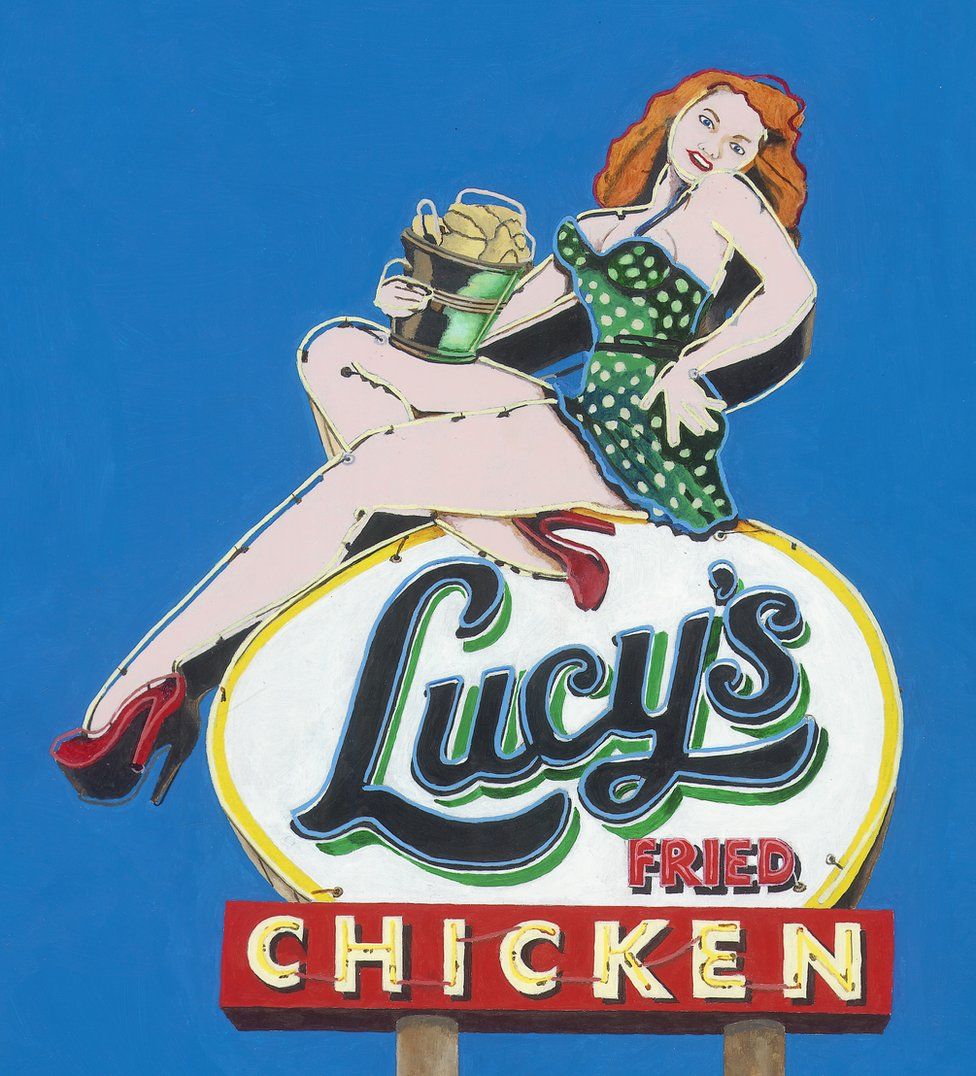 In addition to selected works by David Hockney and Andy Warhol, the exhibition Across America at the Colley Ison Gallery in Birmingham includes paintings by Panter.
He claimed pop art was an inspiration because it was the "elevation of the ordinary.".
Observing that "everything is so much bigger, brighter, and bolder over there," Panter said he had always been fascinated by America.
"From a young child playing cowboys and Indians to the amazing musicians they have created.
"Because it was the home of my heroes, when I began touring there with The Specials, it exceeded all of my expectations. ".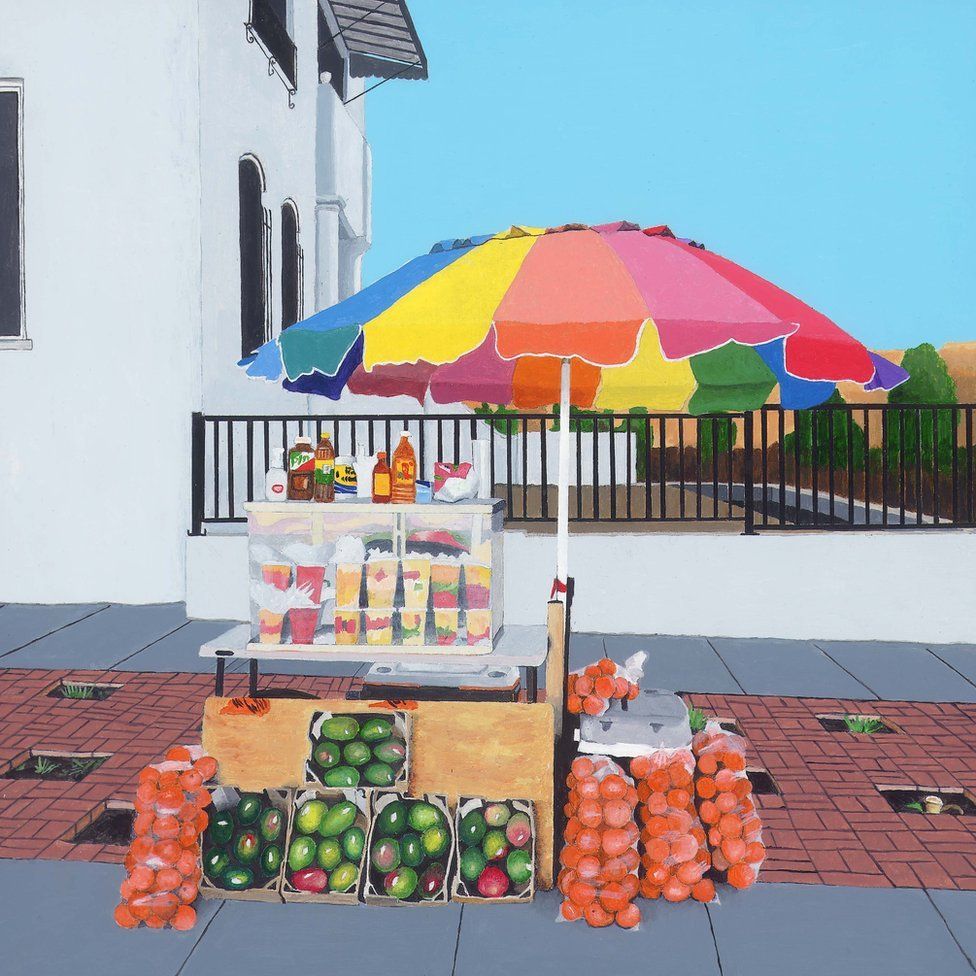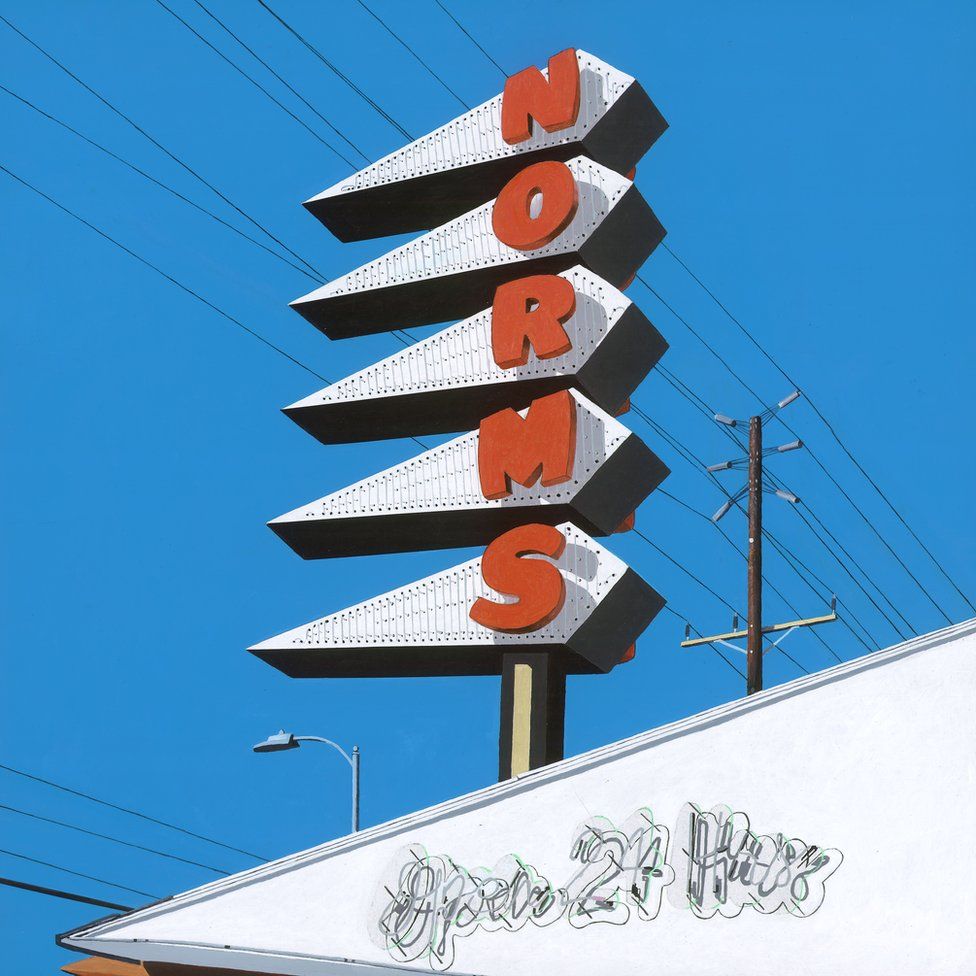 Panter, who is better known to fans as Sir Horace Gentleman, claimed that he first got to know his bandmates in the 1970s while attending Coventry's Lanchester Polytechnic to study fine art and while working as the head of art at a local school.
"Art has always been in the picture, and it's always been a weak pretext to go to some of the greatest art galleries in the world," he said.
"I started painting in my spare time after The Specials reformed in 2009. ".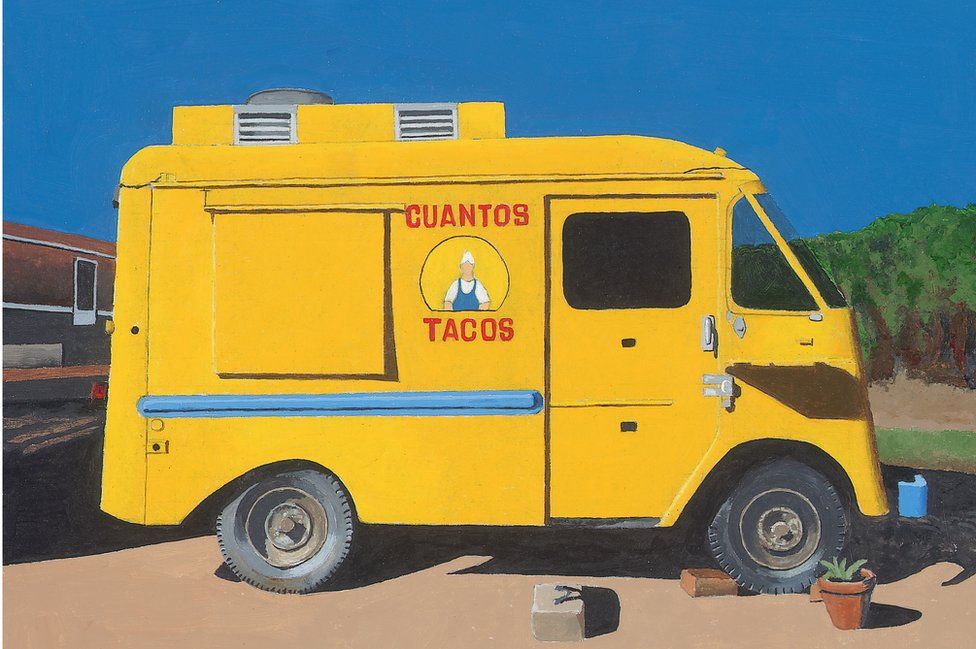 Which came first in his life—music or art?—the bassist, who also performs with the blues band Dirt Road Band, said it was a "difficult question.".
"I believe they work well together. I always point out my solo album as the artwork, he said.
The art is something I completely do by myself and I stand or fall by my efforts. I'm a bass player, so I need to collaborate with a drummer, a keyboard player, a guitarist, a singer, and whatever else. A painting either works or it doesn't, and I can't hold someone else responsible. ".
The Colley Ison Gallery, Colemore Road, Birmingham, is hosting a pop art exhibition that was organized by Horace Panter and is on view until March 4th.