KSI, a popular YouTuber, was photographed hand-feeding tigers at a Hertfordshire zoo while filming a new video.
The rapper, who is from Watford, was filming one of the Sidemen group's Hide and Seek challenges when they visited Paradise Wildlife Park in Broxbourne.
He and other members fed Amur tigers, the largest species of cat in the world, while they were there.
They were "incredibly respectful and eager to learn," according to a zoo spokesman.
Five YouTube channels run by The Sidemen—KSI, Miniminter, Zerkaa, TBJZL, Behzinga, Vikkstar123, and W2S—produce videos of challenges, sketches, and video game commentary. These channels have a combined audience of more than 138 million subscribers.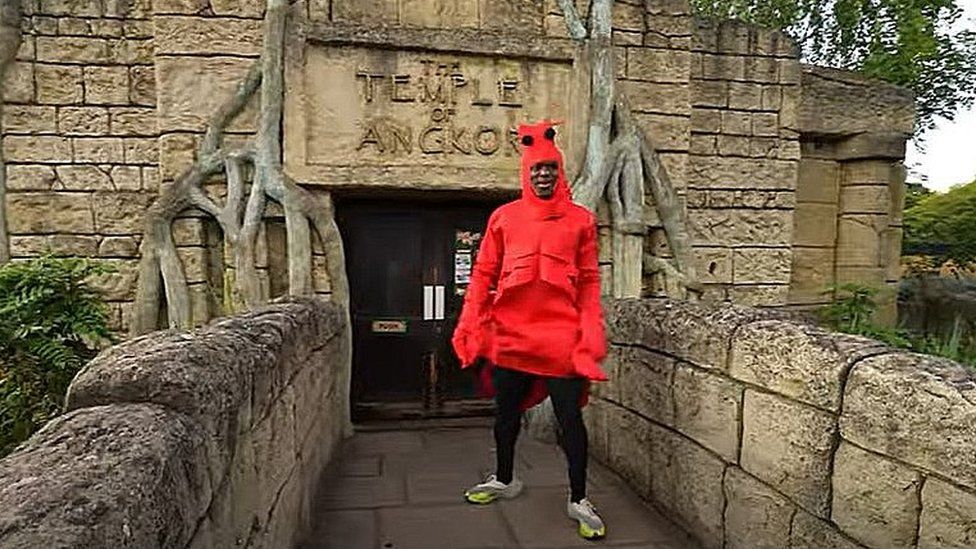 The group can be seen playing a game of hide and seek while dressed up and exploring the zoo in the video, which has received about 2.3m views since Sunday evening. KSI is wearing a lobster costume.
Under the guidance of the zoo's section leader for large carnivores, the group interacted directly with large cats.
It was the zoo's "boldest collaboration yet" to discuss the value of protecting species and their habitat on a channel with 18.7m subscribers, according to the organization.
In addition to being extremely respectful and eager to learn about the animals while filming, the entire Sidemen group was a pleasure to welcome, according to a spokesman.
"This has made it possible for the next generation to learn about animal conservation and protection in a fresh and interesting way. ".